Fenugreek substitutes? It has been a long time since the first time I fell in love with Indian food. Everything about this country's cuisine just hooks me so much. And when it comes to popular Indian ingredients, fenugreek should not be out of the list.
This plant is one of the most versatile ingredients I have ever known. It shows their face up in many Indian recipes. I bet all Indian food lovers absolutely need this item in their kitchen.
You cannot find them in a nearby supermarket? Don't worry. This post is here to help!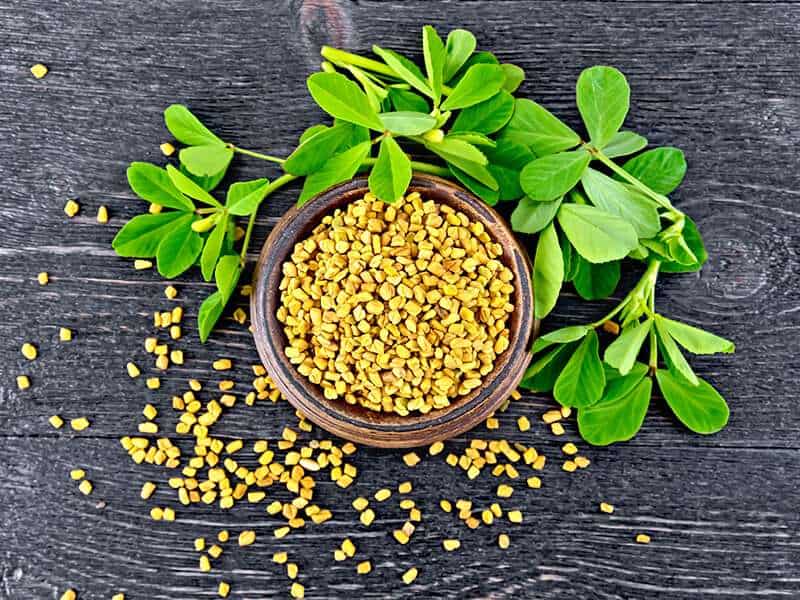 Fenugreek Substitutes Are Not Hard To Find!
Fenugreek substitutes are not as hard to find as you thought. Once a friend told me he could not find a fenugreek substitute for his favorite aloo methi, so I have given him this list. And it works! His recipe worked so well with the new addition.
Today, I would love to share with you my 12 fenugreek replacements. Check out to get more information!
Maple Syrup
Yellow Mustard Seeds
Curry Powder
Fennel Seeds
Kasoori Methi (Dried Fenugreek)
Chinese Celery Leaves
Mustard Greens
Alfalfa/Alfalfa Sprouts
Collard Greens
Watercress
Kale
Spinach
Let's go and discover!
Fenugreek – The Versatile Ingredient From Eastern Cuisine
First of all, to get more insight about this Indian beloved ingredient, scroll down to read some basic information below. The substitute description will come up later.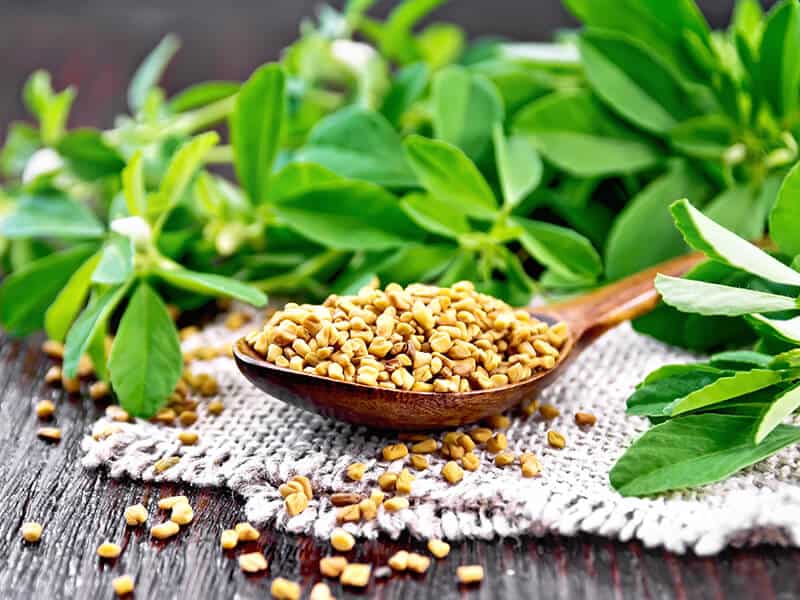 1. What Is Fenugreek?
Fenugreek, or also called Greek hay, is an annual plant belonging to the botanical family Fabaceae. It is found mostly in Asian and Mediterranean countries, especially India. Each foliage of fenugreek is composed of three smaller leaves, which look similar to clovers.
Fenugreek is a plant with a long history deeply cemented with many ancient civilizations. It is said that fenugreek was first cultivated in the Near East. Then, archaeologists also found it in the tomb of Tutankhamen – an Egyptian pharaoh, around 1332-1323 BC. (1)
On the other hand, it also appears in ancient Iraqi, Roman, Jewish writings and records. Nowadays, fenugreek is consumed mostly in India. It is one of the main ingredients that most Indian families have in their meals since both its leaves and seeds can be used.
2. What Does Fenugreek Taste Like?
Fenugreek, both seed and leaf form, can unbelievably bother you by its overwhelming bitterness when eaten raw. Of course, because this plant needs to be cooked before serving. The fenugreek cooking process is a miracle.
It makes this unfriendly plant become one of the most flavorful and aromatic things on the planet. Cooked fenugreek has a mild sweetness that reminds you of the maple syrup and burnt sugar taste with a note of nutty flavor.
3. Best Uses Of Fenugreek In The Culinary World
Fenugreek is commonly used as a spice, herb, and vegetable in Indian and some Eastern countries' cuisines. But let's look down to see what dishes this plant is presented with!
Culinary Applications Of Fenugreek Seeds
Normally, fenugreek seeds are much easier to approach than the fenugreek leaves in America. The seeds are often used as a key ingredient in spice mixes, such as sambar powder, masala powder, or panch phoron.
Fenugreek seeds are also added into cemen – a Turkish paste used as a dipping sauce. It is a part of aish merahrah – an Egyptian flatbread made of maize flour and ground fenugreek seeds. Also, fenugreek seeds are soaked in hot water and served as a daily drink here.
How Are Fenugreek Leaves Treated?
While fenugreek seeds are blended with other spices to make curries, fenugreek leaves are often added directly to curries. They are combined with many other vegetables to enhance the flavor. Aloo methi curry, also known as potato fenugreek, is a typical example.
Unlike fenugreek seeds, fenugreek leaves are served as a separate vegetable dish. They are made into salads, added to herb stews (ghormeh sabzi), and even Iranian soups (eshkeneh). And you might not know that they can be used to make pickles as well.
Watch this video to know more:
Ratio Summary: What Are The Best Volume For Fenugreek Substitutes?
Wait! If you are in a hurry, check out this table first to get an overview of the equivalent ratios between fenugreek and its 12 replacements.
Substitutes
Ratios (Fenugreek/Substitutes)
Maple Syrup
1 tablespoon of fenugreek = 1 tablespoon of maple syrup
Yellow Mustard Seeds
1 tablespoon of fenugreek seeds = 1 tablespoon of mustard seeds
1 tablespoon of fenugreek leaves = 1/2 teaspoon of mustard seeds
A smaller amount of black mustard seeds than fenugreek
1 teaspoon of dijon mustard = a pinch of fenugreek
Curry Powder
Add a small amount first then increase gradually
Fennel Seeds
1 tablespoon of fenugreek seeds = 1 tablespoon of fennel seeds
1 tablespoon of fenugreek leaves = ½ teaspoon of fennel seeds
Kasoori Methi (Dried Fenugreek)
1 tablespoon of fenugreek leaves = 1 teaspoon of kasoori methi.
Chinese Celery Leaves
1 tablespoon of fenugreek leaves = ½ tablespoon of Chinese celery leaves
Mustard Greens
Add a small amount first then increase gradually
Alfalfa/Alfalfa Sprouts
1 tablespoon of fenugreek leaves = 1 tablespoon of alfalfa leaves (alfalfa sprouts)
Collard Greens
1 tablespoon of fenugreek leaves = 1 tablespoon of collard green leaves
Watercress
1 tablespoon of fenugreek leaves = 1 tablespoon of watercress
Kale
1 tablespoon of fenugreek leaves = 1 tablespoon of kale leaves
Spinach
1 tablespoon of fenugreek leaves = 1 tablespoon of spinach
12 Fenugreek Substitutes: Save Your Dishes In A Flash
In this main part, I will detailedly introduce each option that can work as an excellent fenugreek substitute. Don't forget to take notes in case you need them at another time.
1. Maple Syrup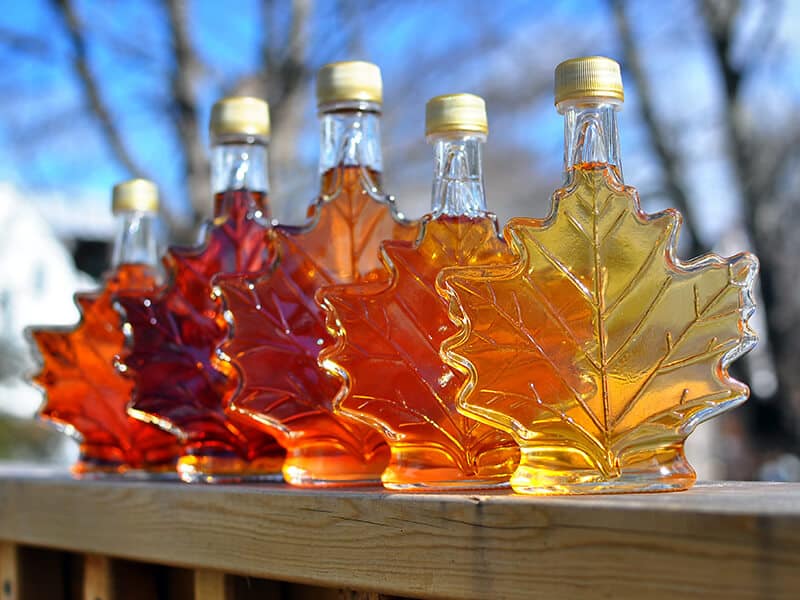 Thanks to sharing a chemical compound called sotolon in common, maple syrup is praised for being the first name in the top 12 fenugreek replacements. Maple syrup offers a very similar fenugreek taste with sweetness and a bitter undertone.
In fact, fenugreek is sometimes treated as artificial maple syrup or added into maple syrup for flavor enhancement. Therefore, there is nothing wrong with using it as a replacement. It is the best for stews, soups, and curries.
Maple syrup can be used to alternate for both fenugreek seeds and leaves. When using, remember to add maple syrup at the end of cooking as it is very easy to lose its flavor from time to time. With every tablespoon of fenugreek, use 1 tablespoon of maple syrup.
Note: Maple syrup has a sweeter taste. You can mix it with a bit of yellow mustard seed before serving to balance the flavor.
Are you interested in the maple syrup making process? Watch this video:
2. Yellow Mustard Seeds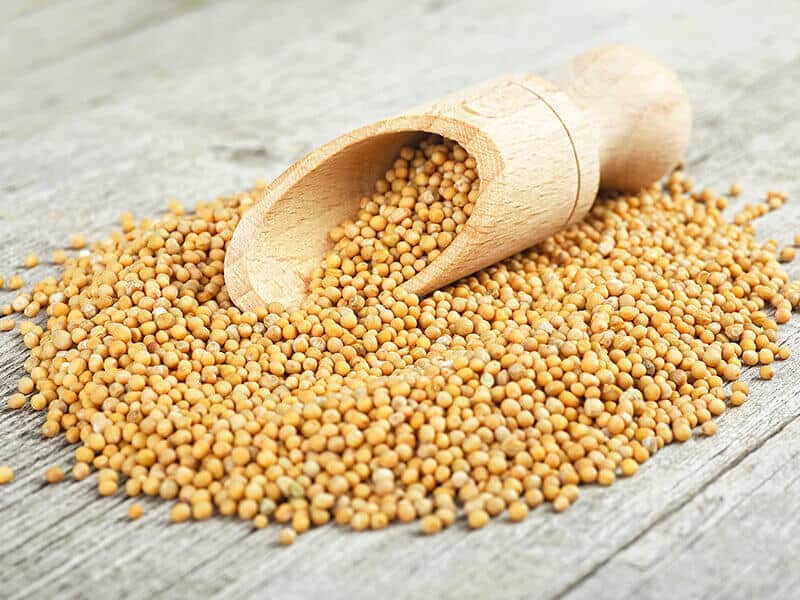 My next recommendation comes to yellow mustard seeds. This is an ideal alternative as it has a light, bitter taste like your fenugreek. Besides, these seeds also give off a hint of earthiness, making them the perfect substitute for both fenugreek leaves and seeds.
It is necessary to roast yellow mustard seeds before adding them to your dish to make them taste even more familiar. Most importantly, yellow mustard seeds will not overwhelm your food like maple syrup.
Just simply use the same amount as you use fenugreek seed. About leaves, replace 1/2 teaspoon of mustard seeds with 1 tablespoon of chopped fenugreek leaves. These seeds work best in soup and sauces. The flavor is incredibly balanced.
Note: In case you don't have yellow mustard seeds, dijon mustard, mustard paste and black mustard seeds can be a temporary solution. Use a smaller amount of black mustard seeds than fenugreek and 1 teaspoon of dijon mustard for a pinch of fenugreek.
3. Curry Powder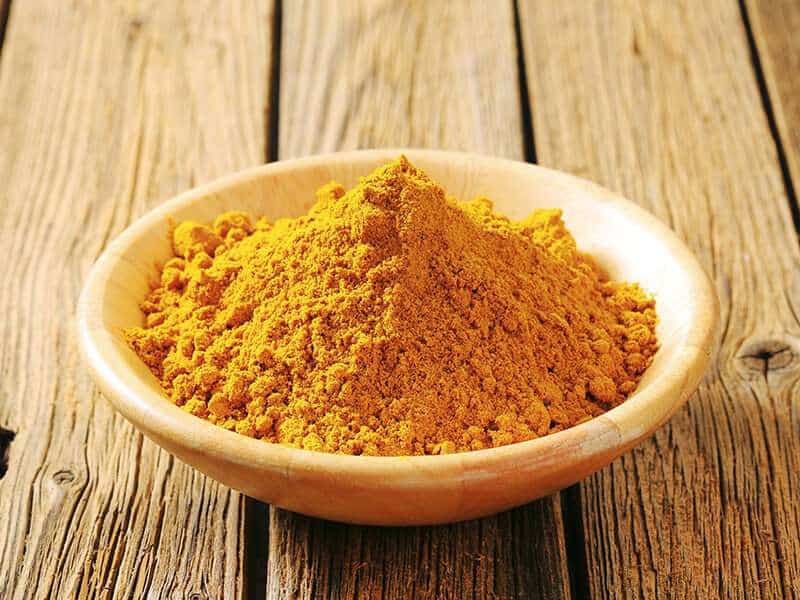 Curry powder is never a bad choice for a fenugreek replacement. Since fenugreek participates in almost all curry powder blends, using curry powder can add a tone of fenugreek flavor you need to your recipes.
Moreover, it's a budget-friendly alternative you can easily find in any store in the city.
One thing you should notice is the overpowering aroma of curry powder. Due to containing other condiments such as cloves, turmeric, and ground cumin, the fenugreek smell will not be as clear as you wanted.
The only way to reduce the pungent aroma is by cooking it in oil before adding it to your dish. Remember to add it at the beginning of your cooking process to have the best taste.
On the other hand, curry powder is limited in some recipes calling for fenugreek seeds. For a trial, add a little amount first, then increase gradually till satisfying.
Note: Masala powder can be used, but the flavor will be much stronger than the regular curry powder.
4. Fennel Seeds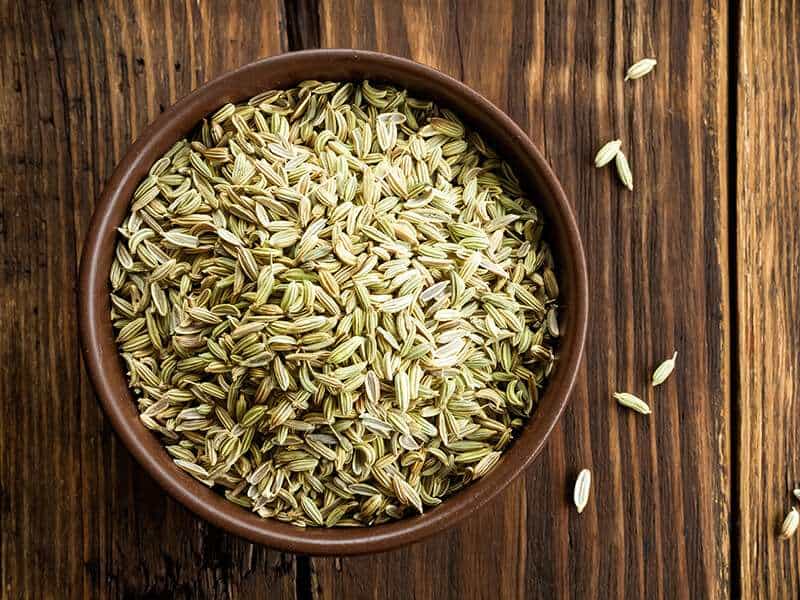 If you are holding fennel seeds on hand, don't hesitate to use them. These members of the carrot family provide your dish an alike sweet taste with a nutty flavor. They are reminiscent of maple syrup, too.
Fennel seeds are the should-not-be-missed alternative for both fenugreek seeds and leaves. But remember: Fennel seeds have a stronger taste and are much sweeter than fenugreek. They can ruin your dish if you accidentally add too much.
To balance the over sweetness, crust and mix them with crusted yellow mustard seeds. With the fenugreek seeds, use an equal quantity. Or you can add your fennel seed slowly and adjust gradually until you get the expected flavor.
In terms of replacing fenugreek leaves, ½ teaspoon of fennel seeds vs. 1 tablespoon of fenugreek leaves will be the best ratio.
Note: Fennel seeds are best used in meat rubbing.
5. Kasoori Methi (Dried Fenugreek)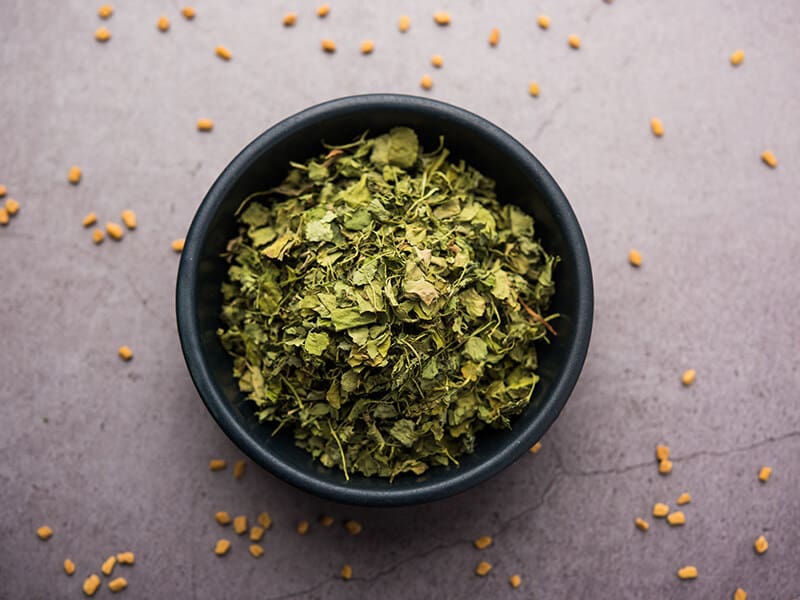 Kasoori methi is actually the dried form of fenugreek leaves. After being dried under the sunlight, fresh fenugreek will be crumpled, allowing them to have a more intense flavor profile than the fresh version.
Kasoori methi is often used as a spice to enhance the flavor of dishes. However, it is not suitable for stew recipes. Instead, add kasoori methi to sauces which call for fresh fenugreek leaves. Believe me. You will not be disappointed.
Since kasoori methi has a deeper taste and a more fragrant smell, use a smaller portion. For 1 tablespoon of fresh fenugreek leaves, take 1 teaspoon of kasoori methi.
Along with fenugreek seeds and leaves, kasoori methi is another popular option you can find.
6. Chinese Celery Leaves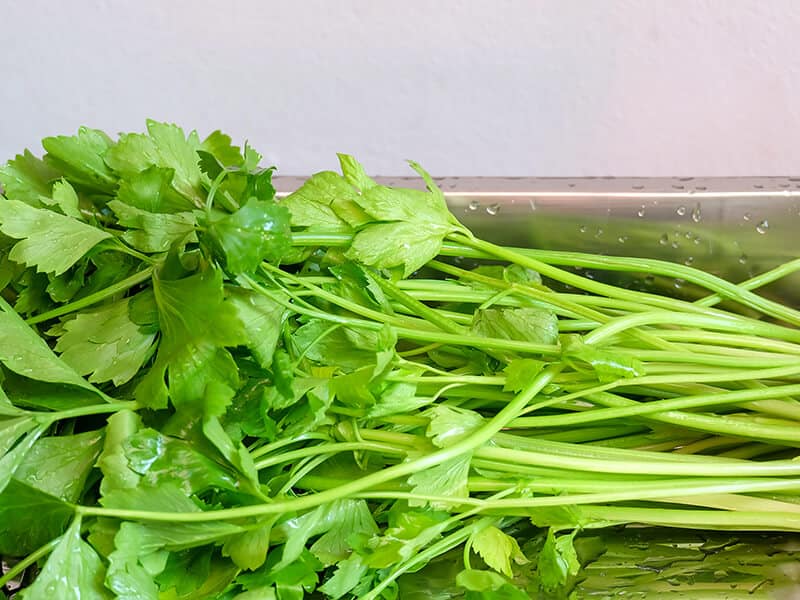 I love Chinese celery so soo sooo much! The whole of this lovely green vegetable is used. Its bulbs are made into mouth-watering dishes, and with its leaves, I use it in my favorite sauces, salads that require the presence of fenugreek leaves!
Chinese celery leaves bring out a very similar flavor to fenugreek leaves. The bitterness will be your first impression. Then, a nutty kick appears, rounding out the whole flavor symphony.
Before using, don't forget to pluck, wash, and cut them into the respective sizes as fenugreek leaves.
For the decent volume, take ½ tablespoon of Chinese celery leaves to substitute for 1 tablespoon of fenugreek leaves. Plus, add an extra amount of sugar to get a mildly sweet taste like cooked fenugreek.
Note: You can use the regular European celery when you can't find Chinese celery. It will taste milder than the Chinese cousin. Additionally, celery seeds are not a bad option as well. Remember to add a small portion first and increase gradually to avoid overpowering.
7. Mustard greens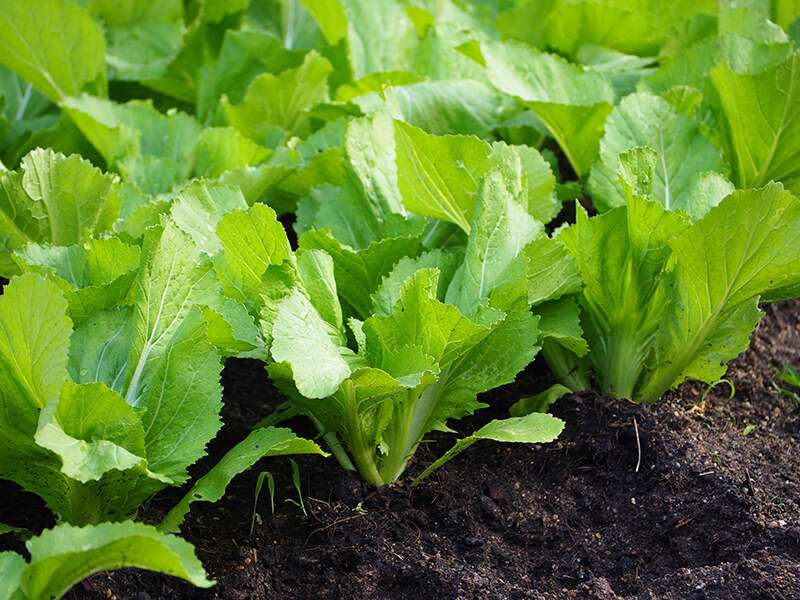 Mustard greens are a vegetable found in abundance in Asian countries. They are often made into pickles, braised or stir-fried. The dominant flavor in this replacement is bitterness but in a very light and refreshing way. Besides, you can also expect a little spicy, mustard-like note.
Both dried and fresh mustard greens can be a good option for your run-out fenugreek. They especially go well in stews, soups, salad, stir-fries, curries, and even teas! If you are unfamiliar with this vegetable, add it step by step into your recipes.
Next, try the taste to see whether its flavor belongs to you. Continue to add more if you are fine with them. It is always better to carry a trial before diving into the main job.
8. Alfalfa/Alfalfa Sprouts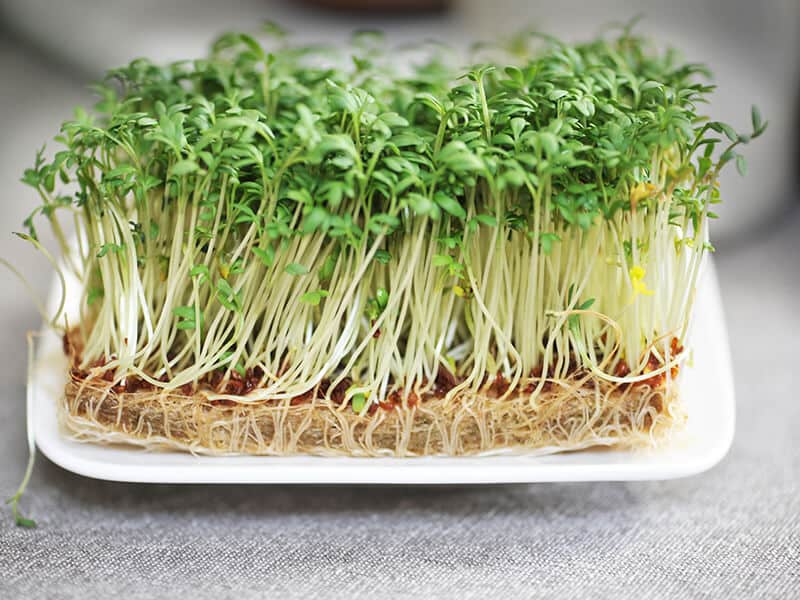 Alfalfa gives off a comparable taste to Chinese celery. All you will experience first after a bite is bitterness. No need to worry. There is still a tone of sweetness hiding behind. If you are careful enough, you also may find a nutty note at the end of the tasting.
You can either use alfalfa leaves or their mini version – alfalfa sprouts. Although not exactly the same taste, both can show their best in alternating your fenugreek in salad and sandwiches! They will bring up refreshing energy for your new day.
The ratio of 1:1 is your perfect volume. More precisely, pick 1 tablespoon of fresh alfalfa leaves (alfalfa sprouts) and 1 tablespoon of fresh fenugreek leaves to use alternatively for each other.
Watch this video to know more:
9. Collard Greens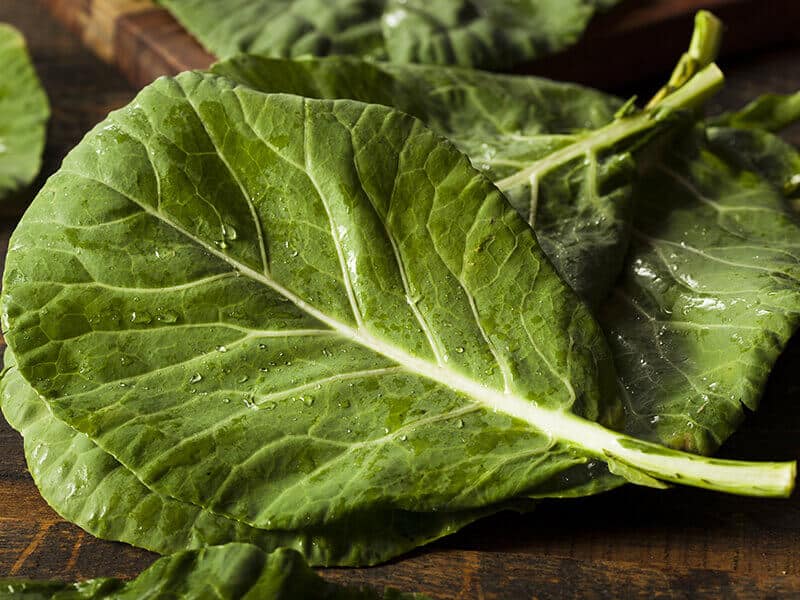 It might sound quite strange when this little member of the cabbage family (Brassica oleracea) can be used as a replacement for fenugreek. But everything has its own reason. Once you try collard green, you will understand why I added this plant to my substitute list.
Collard green offers a bitter taste like fenugreek. Nonetheless, the bitterness of collard green is quite stronger compared to fenugreek. To achieve the closest flavor profile of fenugreek leaves, mix it with some ground fenugreek seeds.
As you do with Chinese celery leaves, pluck, rinse, and cut collard greens before adding to the food. The difference in flavor intensity is insignificant. As a result, for 1 tablespoon of fenugreek leaves, replicate with 1 tablespoon of collard green leaves.
10. Watercress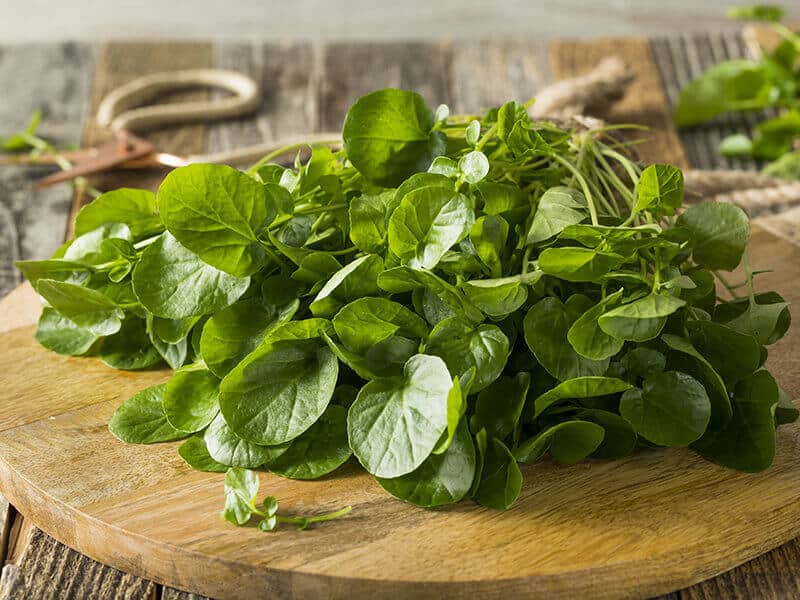 Watercress is one of my favorite vegetables. I used to make them into soups. It's super delicious and refreshing. Once I suddenly could not find fenugreek leaves for my recipe, I have added my remaining watercress as a temporary replacement.
Yes, it really does work!
Watercress tastes a little bit similar to celery. It gives you a hint of peppery flavor and a very slight bitter undertone. You almost will not realize if you use young watercress. Although this vegetable may not duplicate the authentic flavor of fenugreek, it is totally worth a try.
As I mentioned above, watercress should be added to soups, stews, curry, and vegetable dishes in case you use it as a fenugreek substitute. It's quite mild, so just simply pick the same quantity as you do with fenugreek.
11. Kale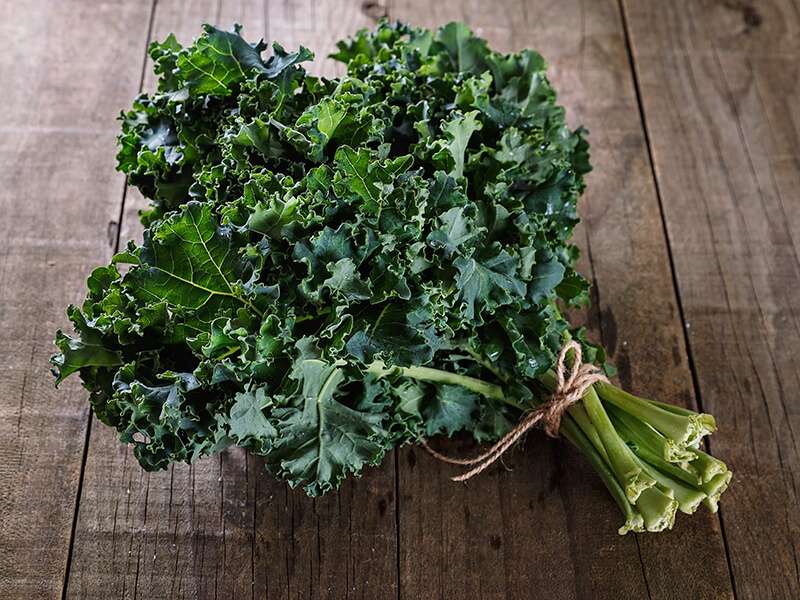 Like collard greens, kale also comes from the large cabbage family. Depending on the variety, they will come up with different appearances and colors. Kale resembles the bitterness you want in fenugreek with a slight earthiness.
Nonetheless, the bitterness in kale is more robust, and you will need to cook it before adding it to your recipes. Or you also can add some sugar to balance that bitter taste. You need to chop it well and add it at the beginning of the cooking time. It tastes better then.
The best recipes for this fenugreek alternative are stews, stir-fries, and salad. Also, it will be happier to be added in curries and casserole. Discard the stalks, substitute 1 tablespoon of kale leaves with 1 tablespoon of fenugreek leaves.
12. Spinach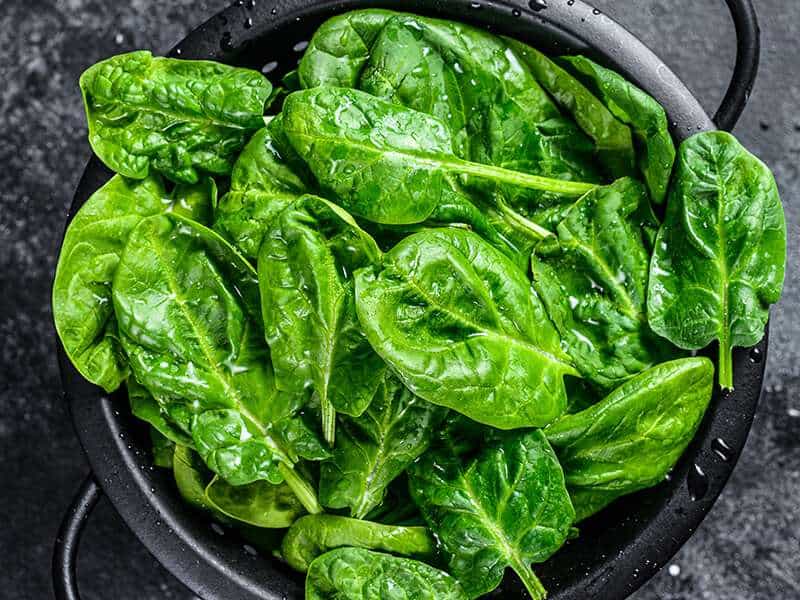 Spinach is not an ideal replacement for fenugreek seeds, but it is acceptable to alternate this vegetable with fenugreek leaves. Spinach has the same leafy texture and bitter taste as fenugreek leaves, but it will taste more intense with an acidic tone when cooked.
If you have fenugreek seeds on hand, grind a small amount and blend them with your spinach. The flavor will be more alike. Again, spinach will not be a perfect match for fenugreek, but give this vegetable a chance. You might get well with it. Who knows!
The reasonable ratio for spinach is 1:1. Make sure you will use 1 tablespoon of spinach to replace 1 tablespoon of fenugreek leaves.
Impressive Health Benefits Of Fenugreek
Not only is fenugreek famous for its popularity in the Eastern culinary world, but it also is a healthy plant that can bring you many impressive medical benefits. Here are notable verified health benefits.
1. Increasing Breast Milk Production
Not all mothers can produce a sufficient amount of breast milk to nurture their children. A study conducted in 2011 with the participation of 66 mothers showed that fenugreek tea significantly increases breast milk production. (2)
Moreover, in traditional Asian medicine, fenugreek is recommended as a good-for-mother breast milk production too.
2. Using In Diabetic Treatment
According to research, fenugreek works to control diabetes by lowering blood sugar and LDL cholesterol levels (3). This plant is good for both type 1 and type 2 diabetics. Furthermore, fenugreek improves carb absorption in people without these diseases too.
3. Raising Testosterone In Men
In India, excluding the culinary uses, fenugreek is also used as a tonic for men. It significantly helps to improve libido, boosts testosterone. In addition, another unexpected positive effect when consuming fenugreek is the decline of your body fat. (4)
Watch this video to know more:
FAQs
You may need to look for the answers for some of your raising questions after reading this post. Read these frequently asked questions below to get the problem solved!
Choose Wisely. Your Dishes Will Taste Even Better!
When referring to a substitute list, I'm not looking at the ratio. Instead, I will want to make sure about the possibility – whether these substitutes can fix the recipes I'm about to cook.
No matter if you are going to have stews, soups, salad, stir-fries, or any other dishes, consider carefully to achieve the taste you want. Or at least the flavor that will not make you feel uncomfortable. Cooking needs to be treated more flexibly and smartly.
That's all for now. I hope you can enjoy my post and find a good substitute for your run-out fenugreek. And let's share with me if you have any other good substitutes for fenugreek. I'm looking forward to hearing from you!
References
Fenugreek – Wikipedia. En.wikipedia.org. 2021.
Turkyılmaz, C., Onal, E., Hirfanoglu, I. M., Turan, O., Koç, E., Ergenekon, E., & Atalay, Y. (2011). The effect of galactagogue herbal tea on breast milk production and short-term catch-up of birth weight in the first week of life. The journal of alternative and complementary medicine, 17(2), 139-142.
Sharma, R. D., Raghuram, T. C., & Rao, N. S. (1990). Effect of fenugreek seeds on blood glucose and serum lipids in type I diabetes. European Journal of Clinical Nutrition, 44(4), 301-306.
Steels, E., Rao, A., & Vitetta, L. (2011). Physiological aspects of male libido enhanced by standardized Trigonella foenum‐graecum extract and mineral formulation. Phytotherapy Research, 25(9), 1294-1300.