What should I use to substitute Epsom salt? I think this problem has crossed your mind more than once, especially if you enjoy a relaxing spa with Epsom salt. You may think finding one is challenging since this salt has so many health benefits.
Well, the truth is entirely the opposite. Actually, some of these options are already right in your kitchen, waiting for you to find out. Don't believe me? You can start reading this article right away to learn about these alternatives and how to use them.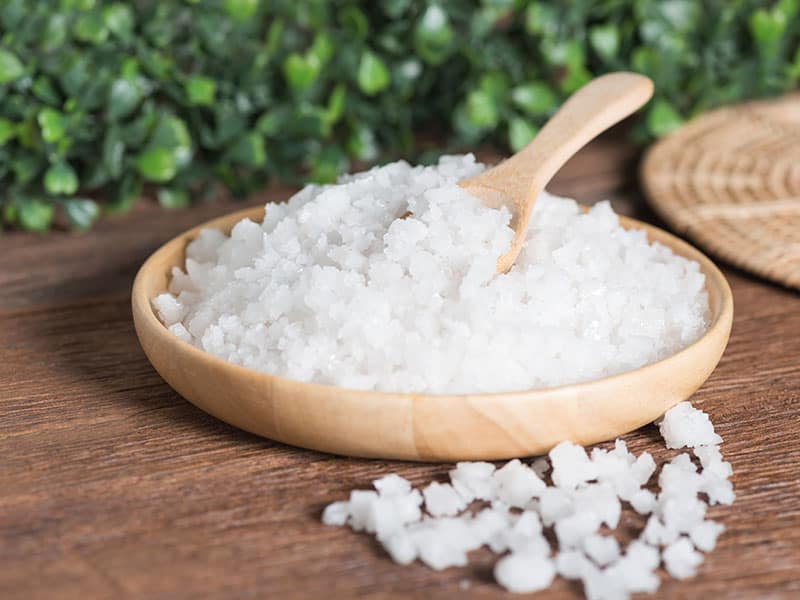 Epsom Salt – Your Must-Try Bath Salt
I promise this short introduction about Epsom salt won't waste your time. In fact, it may even answer some of your questions regarding this salt and its equivalents.
What Is Epsom Salt?
Yes, the first and foremost question is always about the definition of the original. With the scientific name "magnesium sulfate", Epsom salt is well-known as a bath salt.
In terms of appearance, this salt looks almost identical to the table sat with the white and crystalline structure. It's also able to dilute in water. However, unlike table salt, Epsom salt is unsuitable for cooking. (1)
You'll want to have all Epsom salt in the world to experience all these methods.
Epsom Salt's Health Benefits
Though you can't use Epsom salt for food purposes, many people still favor it for its medicinal and beauty properties.
Detoxify skin of dead cells and toxins
Smoothen skin
Sooth stressed and sore muscles
Enhance sleep quality
Treat constipation
Lighten pain and swelling (2)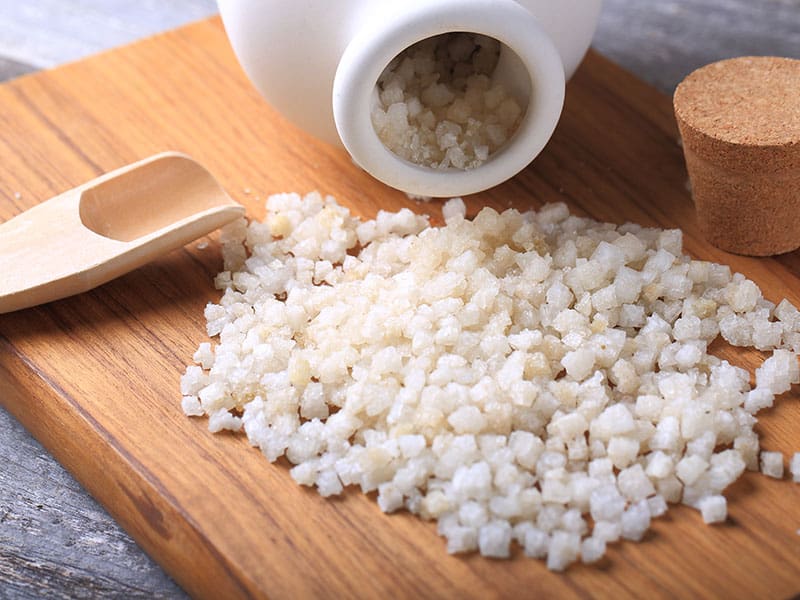 9 Healthy Choices To Replace Your Epsom Salt
No one can deny the advantages of Epsom salt. But sometimes, you can run out of it, or this salt isn't available in your area. At those times, it'd be best if you knew about these alternatives beforehand.
Here is a table showing you brief information about the correct amount of each substitute. This way, you won't use them wrong and end up with itchy skin.
| | |
| --- | --- |
| Epsom Salt Substitutes | Recommended Amount |
| Sea Salt | Depending on your preferences |
| Oatmeal | 1-2 tablespoon oatmeal for a bath |
| Apple Cider Vinegar | Diluted with water to wash hair 1-2 cup apple cider vinegar for a bath |
| Baking Soda | Depending on your preferences |
| Essential Oils | A few drops for a foot bath |
| Prune Juice | Depending on your preferences |
| Clay | Depending on your preferences |
| Mustard Powder | 1-2 teaspoons for a bath 1 tablespoon for a foot bath |
| Pool Rock Salt | Depending on your preferences |
Sea Salt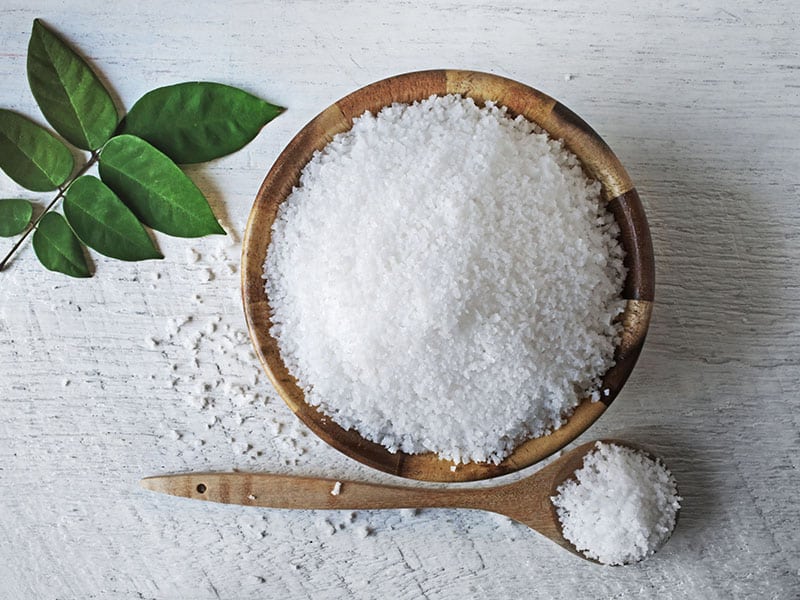 Of all options, sea salt is the closest to Epsom salt due to several similar features between these two. Among those, the one standing out the most is that sea salt can soothe your body muscle just like Epsom salt.
Moreover, sea salt is adequate to get rid of your dead skin, oil, and grime, helping your skin become smooth and soft. That's why many doctors suggest adding sea salt to your bath.
You can choose either the traditional ones from the Dead Sea or ones with various colors from Hawaii, India, or France. Using sea salt with essential oils will elevate the effect.
If you have ever wondered how different sea salt is from table salt, this is your answer.
Oatmeal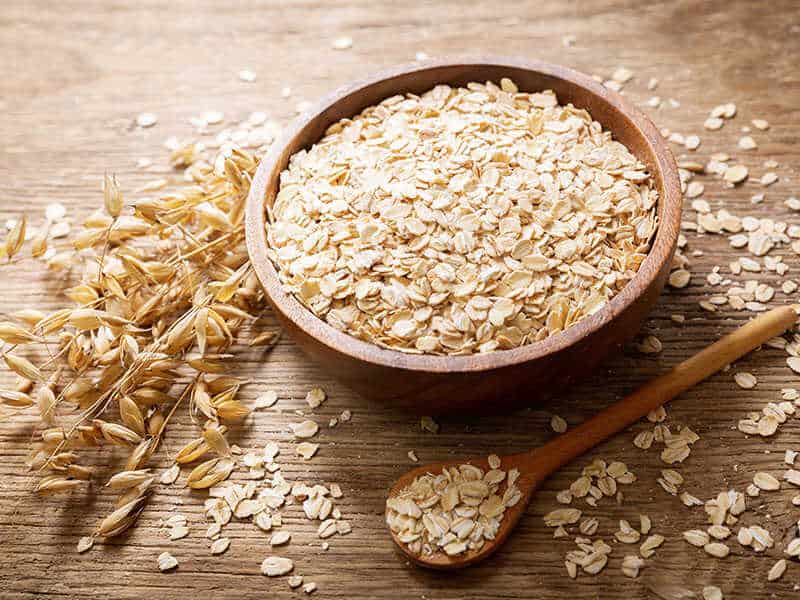 Both Epsom salt and sea salt are not the kinds of exfoliators that are already in your house. So, let me introduce to you a more friendly alternative: Oatmeal. Actually, you don't have to get fixed with oatmeal alone. Any soaking grains like barley or bran can do just fine.
For one bath, you should only use one or two tablespoons of oatmeal. Mix them with water until they thicken into a paste. Scrub your body with it to peel off all the dead skin, oil, dirt, and grime.
Apple Cider Vinegar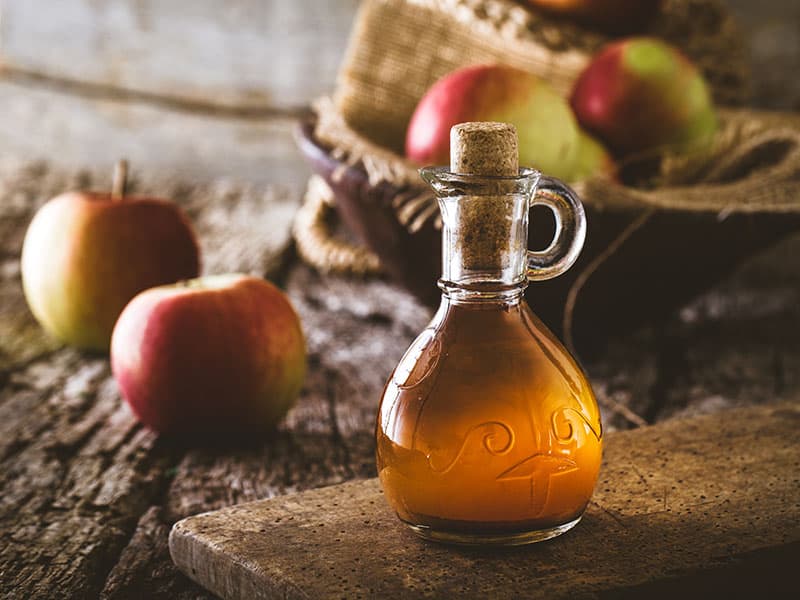 If you want to reduce your ache muscles but don't have Epsom salt at the moment, dilute about one or two cups of apple cider vinegar into your bathwater. You can feel the effect right away.
Also, same as Epsom salt, this vinegar is a solution to remove all hair products in your hair. Do you know that those chemicals will damage your hair quality as time passes?
Thus, by washing your hair with apple cider vinegar mixed with water after shampooing it, your hair will retain its gloss and moisture.
Baking Soda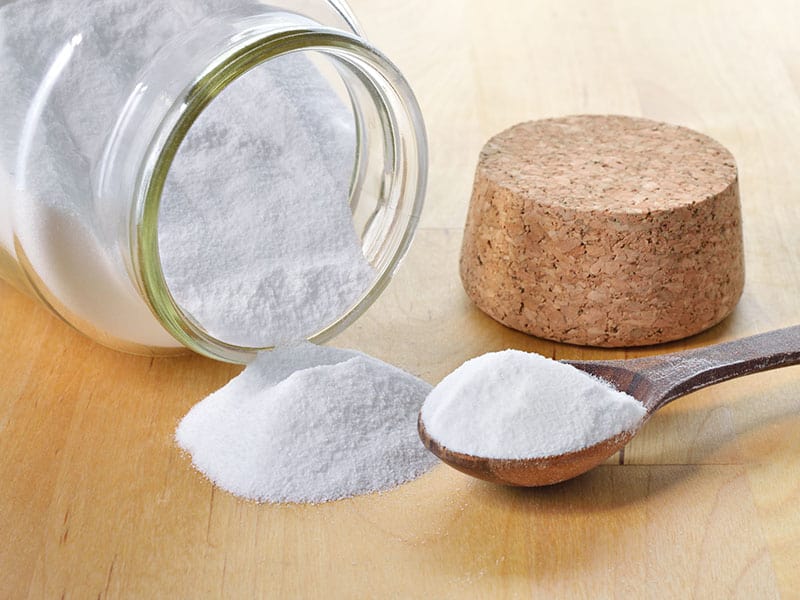 Do you know baking soda is not only for baking cakes and muffins? It is also an effective cleaning agent. But here, I'll talk about it as an Epsom salt replacement.
Just like the original, baking soda can soothe your sore muscles when mixed with the bathwater. Besides that, people also use baking soda to treat sunburn and itchy skin.
Combine baking soda with borax for your bath water to turn silky and remove dead skin. Or you can mix this option with mineral and herbal blends for a comforting aroma.
Essential Oils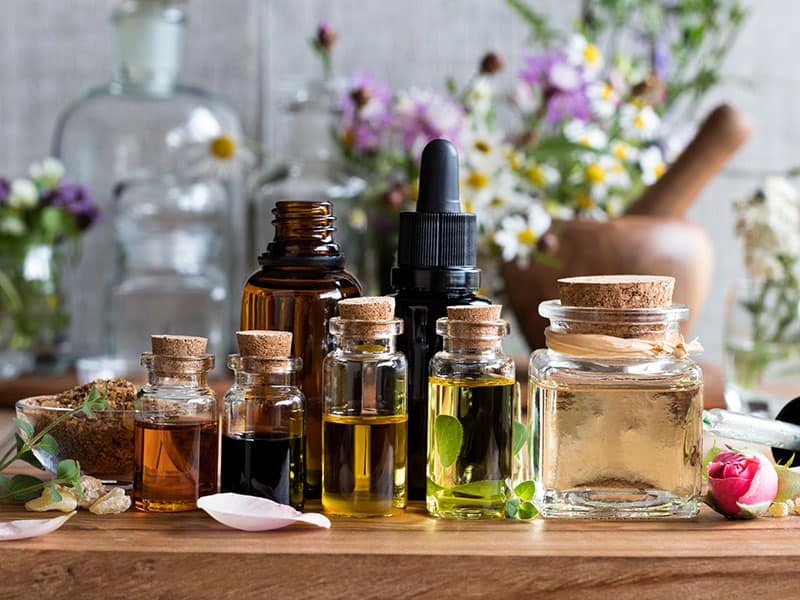 Just as Epsom salt eases aching feet muscles, essential oils can do the same, especially peppermint, tangerine, or lavender ones.
With this option, you don't have to prepare too much. Just a few drops of your favored essential oil mixed in a basin of warm water is enough for your foot bath at night. Combine it with sea salt for a more effective result.
Learn how to use your essential oils the right way now!
Prune Juice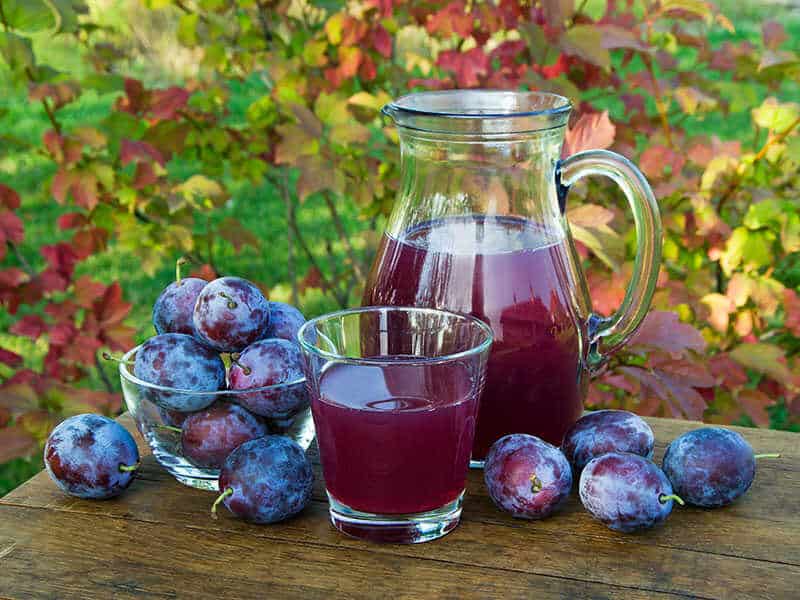 For people with constipation, it's advisable to consume two tablespoons of Epsom salt with eight ounces of water. However, since some people can't tolerate hydrated magnesium sulfate, there's an alternative for you: Prune juice.
Prune juice is a fruit juice made from dried plums. Similar to Epsom salt, this juice can aid in your bowel movement. However, remember to check your prune juice label before buying to see whether it's all-natural or not.
Clay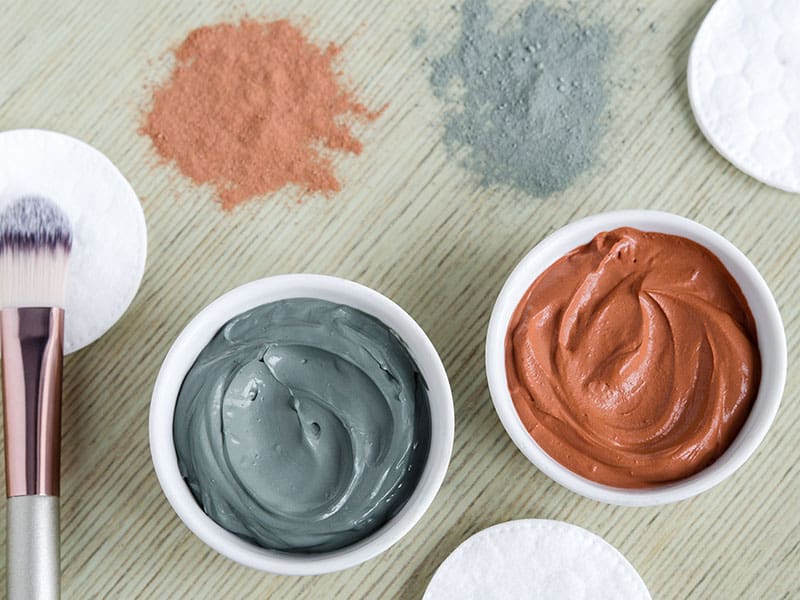 Have you ever tried a clay mask? The clay I'm talking about here isn't what they use for ceramics but for beauty purposes. You see this kind of clay a lot in beauty salons with their spa treatments.
Now, you can have your own spa at home since clay is relatively easy to purchase. A clay bath is famous for its detox feature.
Choose either green or white kaolin clay, depending on your desire. The green type has a higher mineral content, while the latter choice is more neutral.
Making a clay mask is not hard at all. Follow this instruction for beautiful skin!
Mustard Powder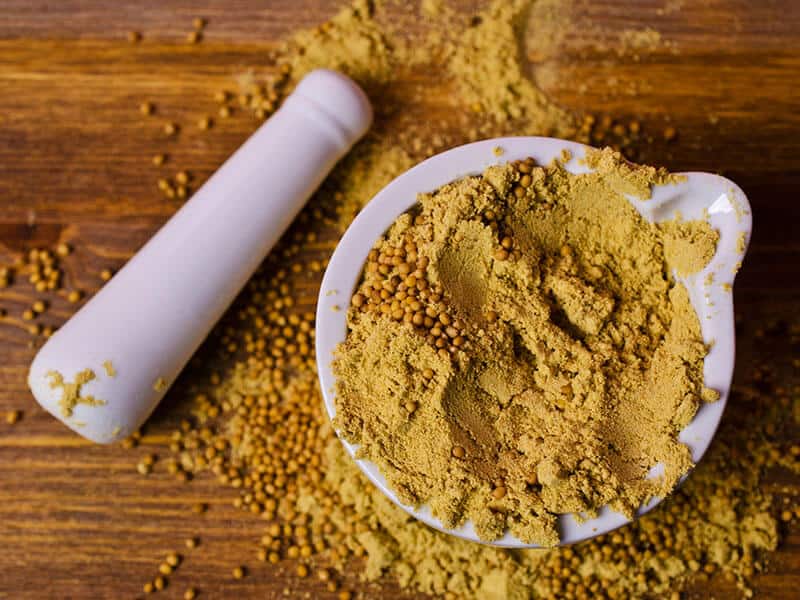 Some of you must feel scared when seeing this option. But believe me, you can totally swap Epsom salt to mustard powder for your relaxing bath. In fact, the Europeans have been doing that since their ancestors.
You don't need to use too much mustard powder. Just one or two teaspoons is enough to draw out the toxins beneath your skin. It can also warm your stressed muscles.
Or, if an intense bath is not your preference, you can make a feet bath with one tablespoon of mustard powder before sleeping.
Pool Rock Salt
Aside from sea salt, you can use pool rock salt for your bath as well. Although it doesn't sound as fancy as the first choice, this option still brings you various health benefits like enhance your skin or relieve your sore muscles and joints.
Not to mention, you can find pool rock salt easily in numerous garden stores at an affordable price. Still, make sure you choose a premium-quality one for your bath and feet soaking.
FAQs
Don't be afraid if you still have some questions left unsolved. This part will list out all the most common problems with their solutions so that you'll know more about Epsom salt and its substitutes.
What Do You Think About This List?
I bet you hardly find any list sufficient like this. While this list contains separate options, you can mix them with your preferences until you reach an ideal result. For me, almost all mixtures will need essential oil or sea salt.
If you find my list helpful, don't forget to share it with your relatives to save them from stressful working days! And you can write down any relating questions in the comment section below!
References
En.wikipedia.org. 2021. Magnesium sulfate – Wikipedia.
Healthline. 2021. Epsom Salt: Benefits, Uses, and Side Effects.
Healthline. 2021. Epsom Salt Bath: Uses, Benefits, and Risks.