Everyone knows about fava beans, but do you know about their substitutes? You may deem this information unnecessary. But there will be a time when you run out of fava beans, or you have to welcome a guest disliking fava beans.
So, it won't be too much learning about how to replace them in different dishes. With these options below, you won't have any problems switching out fava beans anymore.
Don't hesitate anymore. Let's get started!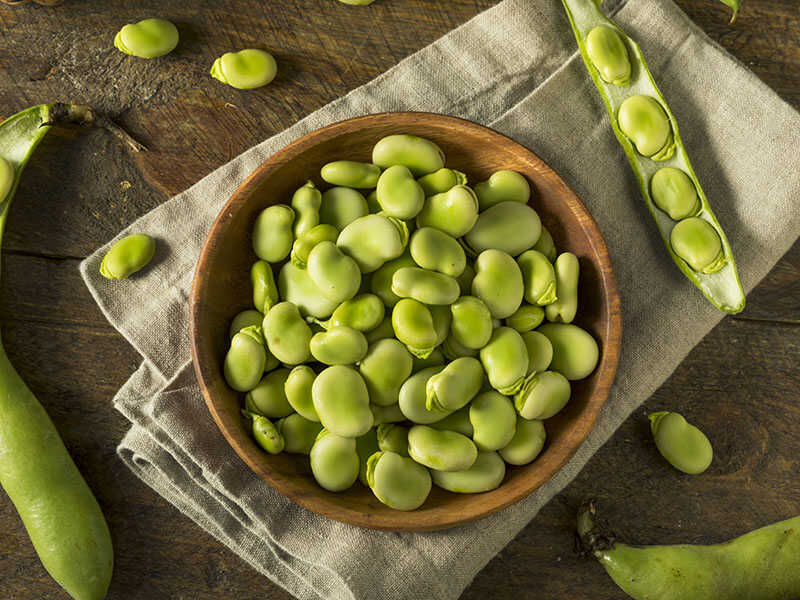 Some Information About Fava Beans You May Not Know
Even when you have already cooked fava beans a thousand times, there's still so much information about these beans that can surprise even an experienced cook. So, wait for me to unveil it all!
What Are Fava Beans?
Fava beans, also known as broad beans, look like lima beans with a green shell. You can eat these young fava beans raw, whereas the older ones need to be blanched or boiled beforehand.
While fava beans are a typical food in the Middle East, Europe, and South America, no one knows their origin precisely. The furthest history experts can traceback is that Mediterranean traders brought it from North Africa to Asia and the Americas.
However, thanks to this plant's easy-to-grow feature, nowadays, you can easily find it anywhere in both fresh and dried forms. (1)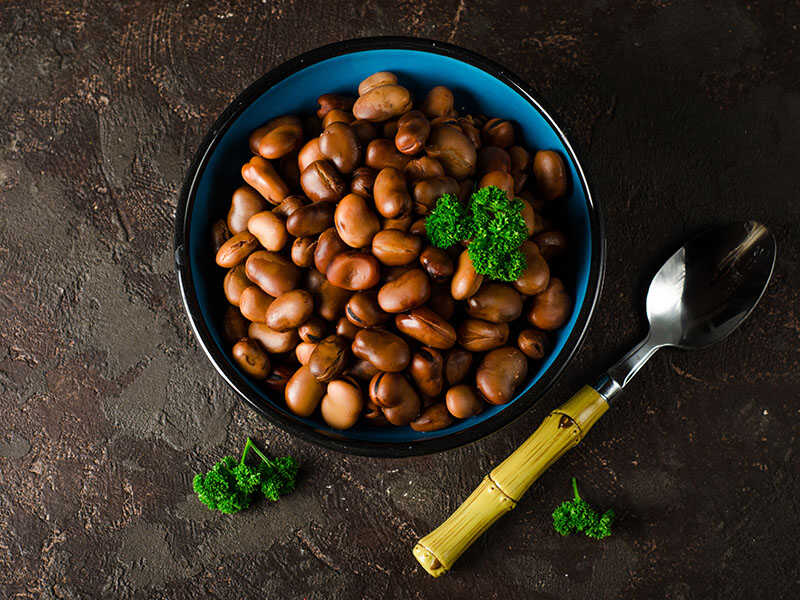 How Do Fava Beans Taste?
While fava beans look like lima beans, their taste is more complicated with the nuttiness and a hint of bittersweetness. Some even say these beans are somewhat cheesy. The older they get, the richer and more developed their flavor is.
Also, in terms of texture, fava beans are less starchy than lima. They can turn quite buttery when cooked, suitable for various dishes: soups, stews, puree, or salads. You can eat them on their own as a snack too.
These 3 lovely recipes with fava beans can blow your mind away! Watch this video to know more:
5 Fava Beans Substitutes You Can Find Anywhere
These options I have not only appear everywhere, but they are also easy to cook. You can prepare various recipes with them for even a whole week.
| | |
| --- | --- |
| Fava Bean Substitutes | Proportion |
| Lima Beans | 1 cup fava beans = 1 cup lima beans |
| Chickpeas (Garbanzo Beans) | 1 cup fava beans = 1 cup chickpeas (with double the water) |
| Edamame | 1 cup fava beans = 1 cup edamame |
| Cannellini Beans (White Kidney Beans) | 1 cup fava beans = 1 cup cannellini beans |
| Green Peas | Depending on your preferences |
Lima Beans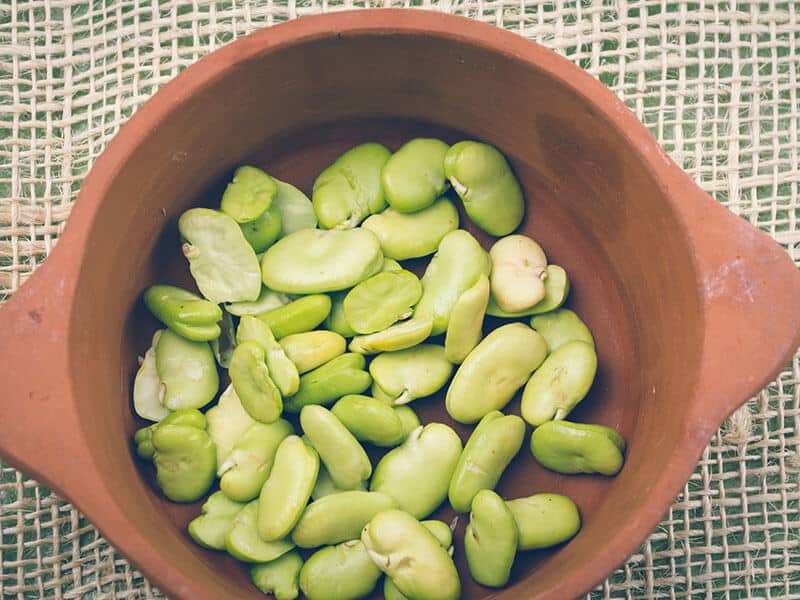 Lima beans should be your priority choice when it comes to replacing fava beans. Why? It's because these two are surprisingly similar. When they are with their shells, you can even mistake one with another.
But even without shells, lima beans still provide you with almost identical texture and flavor to fava beans. That's why you don't need to overthink when using them. Just take the same amount and cook them with the same cooking time.
Although the result will be slightly milder and starchier, it can still satisfy fans of fava beans. As for dried fava beans, you can use dried lima beans instead.
Chickpeas (Garbanzo Beans)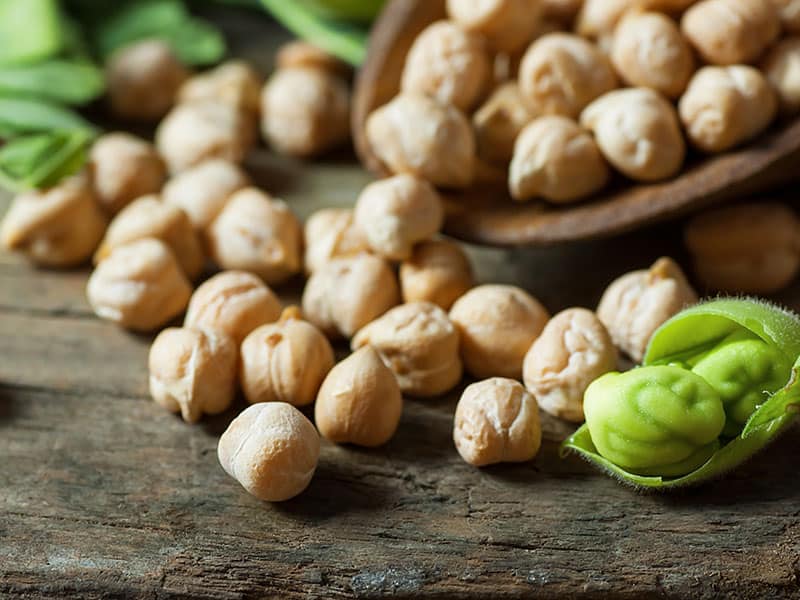 If you want to replicate fava beans' meatiness, don't miss out on these chickpeas. Although you can hardly find this ingredient in fresh form, dried and canned ones are available everywhere and at a reasonable price.
No matter what choice, you don't need to change the amount when using them to replace fava beans. Just drain and rinse the canned product for preparation.
However, with dried chickpeas, you'll need to double the water and cooking time for the best result. Thus, you should prepare the chickpeas the night before to save your time.
Edamame
Do you know this famous snack named edamame? In Japan, they often serve these beans with beer as a starter. Besides this purpose, edamame also serves as a fava beans substitute perfectly.
You mostly find these edamame beans in the frozen section in your local supermarkets. Make sure to shell them beforehand, just like you'd do with fava beans.
As for the cooking time, you'll boil them for about 8-12 minutes, which is no different from the original ingredient. For one cup of fava beans, let's use one cup of edamame.
You can't stop eating this chili garlic edamame. Watch this video to know more:
Cannellini Beans (White Kidney Beans)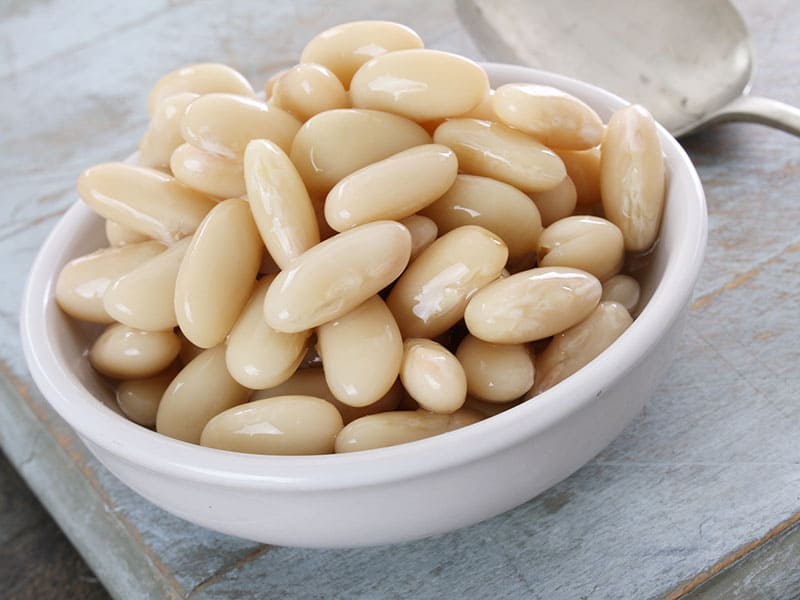 For soups and stews, cannellini beans are the candidate standing out the most for their nutty flavor and soft texture. While they are somewhat milder than fava beans, you can compensate for that by adding other seasonings.
Cannellini beans come in both dried and canned forms. If you have a busy life, you can choose the latter as they will save you hours of preparation. However, in terms of nutrients, I definitely recommend the dried option.
The preparation is similar to fava beans as well: You'll need to peel the bean shell in advance. Also, besides soups, you can use these Cannellini beans in salads.
Green Peas
For young fava beans, the best replacement is green peas, as they are pretty much the same size. The best thing about green peas is that they are available all year round, so you can easily buy them in any local market.
Green peas are also a versatile ingredient as they match well with various recipes. You can serve them as a side dish with just some butter. Or add them to pot pies, casseroles, or salads.
Though fresh green peas taste the best, you can still opt for frozen and dried types when they aren't available.
This tasty green pea soup takes just a few minutes to cook. Video below should be able to help you:
FAQs
Questions about fava beans and their substitutes are endless. Thus, I present to you this part with all the most commonly asked problems about this topic and how to solve them.
Have You Chosen Your Favorite Options?
Now, I think you would want to try these options above. There's no doubt they are all delicious. But remember to keep your diet balanced with various foods. You can combine these beans/peas with other ingredients like meat, poultry, and seafood.
Feel free to show this article to your family and friends who need these substitutes. And if you know other options, please write them down in the comment section below for other readers and me.