"What are tamari substitutes?" I bet this is the question that many food lovers have when they are planning to go for a Japanese recipe using tamari. Yes. This traditional Japanese sauce can be quite hard to find, but its substitutes are not that hard.
If you are struggling with finding the answer to this question, don't look any further. In my post today, I will tell you the best substitutes for tamari. All you need to do is pick the most suitable ones for your recipes!
Now, let's get started!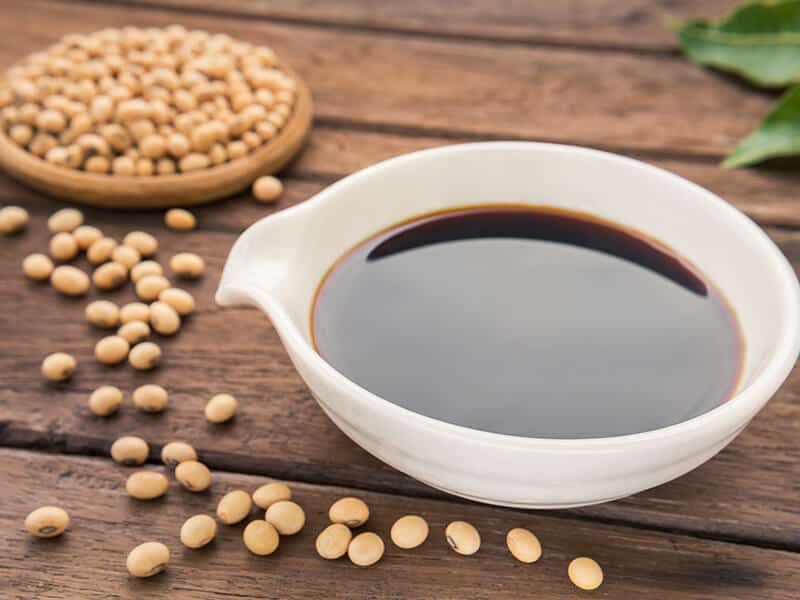 Is It Easy To Find Tamari Substitutes?
Yes, it is!
It is a fact that tamari substitutes are very easy to find since there are many options for you to choose. This list below is a proof. And my recommended substitute list will be divided into two sections, including Japanese-originated tamari substitutes and other tamari substitutes.
Japanese-Originated Tamari Substitutes
Koikuchi Shoyu (Dark Soy Sauce)
Shiro Shoyu (White Soy Sauce)
Usukuchi (Light Soy Sauce)
Saishikomi (Double-Fermented Soy Sauce)
Miso Paste
Umeboshi Vinegar
Other Tamari Substitutes
Soy Sauce
Hoisin Sauce
Oyster Sauce
Maggi Seasoning
Coconut Aminos
Liquid Aminos
Fish Sauce
Balsamic Vinegar
Worcestershire Sauce
Anchovies
Salt
Don't wait any moment. Jump into this post right now!
Tamari – One Of The Precious Treasures Of Japanese Cuisine
First of all, I have some basic but useful information about tamari for you. Don't skip out on this section. It will be very helpful for you, especially for those who never knew about tamari before.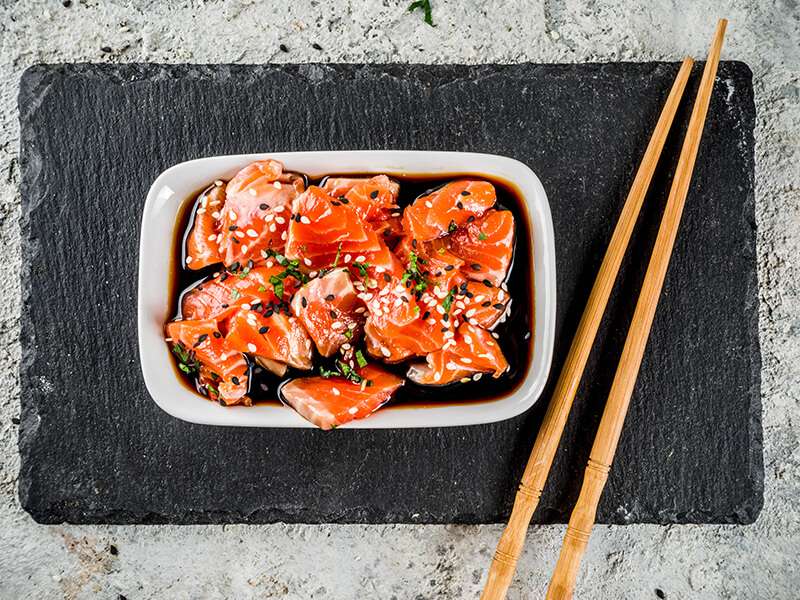 1. What Is Tamari
Tamari, or also called tamari shoyu, is one of the relatives of the Japanese soy sauce family.
In Japanese, shoyu means "soy sauce." However, this sauce is very different from regular soy sauce. Tamari is not formed directly from fermented soybeans. It is a byproduct collected in the process of miso paste production.
Tamari contains little to no wheat, which means the gluten content is mostly absent here. That can be said; this is the specialized version of soy sauce for those who have celiac disease or are sensitive to gluten for some other reason.
The Japanese can cater for a healthy diet, so it is obvious that tamari is one of the popular sauces used in many recipes here. Along with miso paste, mirin, and other soy sauces, tamari is an indispensable part of this beautiful country cuisine.
Discover more about tamari – Why it is used commonly in Japanese restaurants.
2. What Does Tamari Taste Like?
Tamari has a rich, more intense umami flavor than any other kind of soy sauce. But tamari has less salt content, which results in a milder and more delicate flavor. It doesn't add a high acidic content like regular soy sauce. Rather, it adds some "meaty" notes to your dishes.
Despite offering a more mellow taste, tamari has a thicker consistency. It boasts a denser and creamier texture instead of the watery texture like other soy sauces.
3. Uses Of Tamari In Cooking
The uses in cooking of tamari sauce are diverse. Therefore, it appears in almost every kitchen of Japanese people. Let's scroll down to know more about ways of using tamari in the culinary world.
Tamari is a flexible condiment in many Japanese dishes and other Asian-styled-inspired delicacies, especially stir-fries and soups. It helps to add an umami flavor to the dish without overwhelming them. Tamari, in other words, is a versatile sauce.
Excluding being used to season food, tamari is also used as a dipping sauce. Like soy sauce, tamari can be a perfect match with sushi, sashimi, rice, gyoza (Japanese dumplings), and noodles. On the other hand, it is also an ideal sauce for poke, tofu, and tempura.
Be A Base For Other Sauces
I bet all of you know teriyaki, right? But I'm sure you might not know tamari is also featured as a prominent ingredient in the teriyaki sauce recipe. It creates a delicious, rich, and unique taste to teriyaki and many other dipping sauces as well.
Make this honey tamari salmon for your family. It's irresistible!
Equivalent Ratios: What Are The Decent Portions?
Before you read the detailed explanations about all of these recommended substitutes of tamari, reach out to this overview table to know the basic ratios first!
| | |
| --- | --- |
| Substitutes | Ratios (Tamari/Substitutes) |
| Koikuchi Shoyu | 1 tablespoon of tamari = 1 tablespoon of koikuchi shoyu |
| Shiro Shoyu | 1 tablespoon of tamari = 1 tablespoon of shiro shoyu |
| Usukuchi | 1 tablespoon of tamari = 1 tablespoon of usukuchi |
| Saishikomi | Start with small amount and increase gradually |
| Miso Paste | 1 tablespoon of tamari = 1 teaspoon of miso paste |
| Umeboshi Vinegar | Start with small amount and increase gradually |
| Soy Sauce | 1 tablespoon of tamari = 1 tablespoon of soy sauce |
| Hoisin Sauce | 1 tablespoon of tamari = 2 tablespoon of hoisin sauce |
| Oyster Sauce | 1 tablespoon of tamari = 2 tablespoon of oyster sauce |
| Maggi Seasoning | 1 tablespoon of tamari = 1 tablespoon of maggi seasoning |
| Coconut Aminos | 1 tablespoon of tamari = 1 tablespoon of coconut aminos |
| Liquid Aminos | 1 tablespoon of tamari = 1 tablespoon of liquid aminos |
| Fish Sauce | 1 tablespoon of tamari = ½ teaspoon of fish sauce |
| Balsamic Vinegar | Self-adjusted |
| Worcestershire Sauce | Start with small amount and increase gradually |
| Anchovies | Self-adjusted |
| Salt | Self-adjusted |
Tamari Substitutes: 17 Highly-Recommended Options
You don't see it wrong! Yes, there are up to 17 available substitutes for tamari. Read their description below for further information and pick the most suitable ones for your dishes!
Japanese-Originated Tamari Substitutes: Should Be Your Best Picks
Tamari is one of the little members in the Japanese soy sauce family, so it is not surprising that you also can easily find other Japanese substitutes for tamari.
1. Koikuchi Shoyu (Dark Soy Sauce)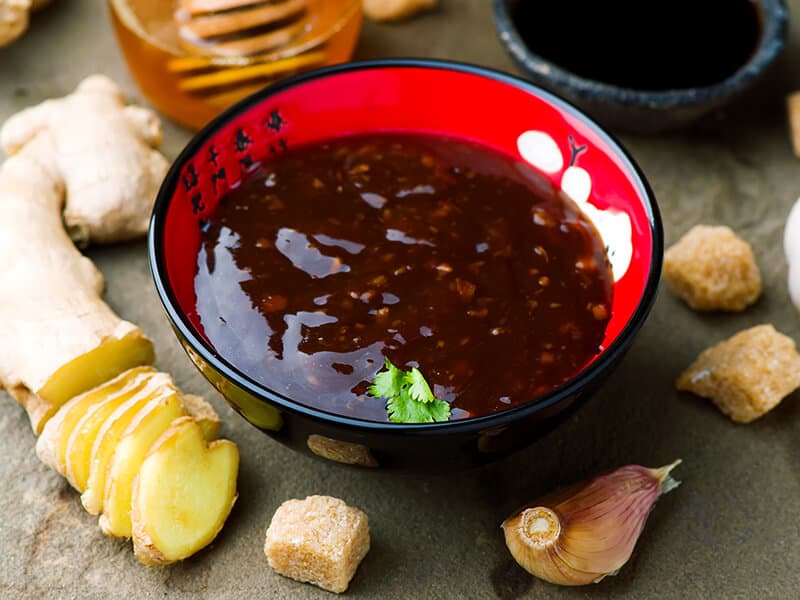 Koikuchi shoyu is a soy sauce which is highly graded by the JAS (Japan Agricultural Standards). It is an all-purpose soy sauce which dominates almost 80% of the Japanese dipping sauce market.
Since koikuchi can be used to add in almost all dishes, you can use it as a great replacement for tamari.
With the eye-catching reddish-brown color, the characteristic umami flavor, and slight sweetness, koikuchi can substitute tamari in making teriyaki and be added into hot pot paste to round out the flavor.
To be sure, start with the 1:1 ratio (1 tablespoon of tamari vs. 1 tablespoon of koikuchi shoyu) first to see whether this sauce belongs to your recipes. It is always better to do experiments before going to the main job.
2. Shiro Shoyu (White Soy Sauce)
In contrast with koikuchi shoyu, shiro shoyu almost has a transparent color. From the outside look, its color is much more like cooking oil due to fewer soybeans in its ingredients than other Japanese soy sauce.
This sauce is not a gluten-free product, but if you are finding the umami flavor in tamari, you also can have it with shiro shoyu. Moreover, shiro shoyu should be a top replacement for tamari in recipes requiring the original color of the ingredients as decent as possible.
Like koikuchi, this Japanese soy sauce might not suit your taste. Let's start with 1 tablespoon of shiro shoyu for each tablespoon of tamari.
Note: You can use shiro shoyu in soups, chawanmushi egg custard, pickles, or rice crackers.
3. Usukuchi (Light Soy Sauce)
Usukuchi, as its name suggests, is a soy sauce with a lighter color than a regular soy sauce. Additionally, it also has more salt content than regular soy sauce (about 18 – 19%) but is still less than tamari.
Usukuchi is popularly used as a cooking sauce in recipes such as sugar-boiled stews and takiawase, takikomi gohan, and simmered dishes because it will not affect the dishes' color so much and well-cooperate with other ingredients.
Its light color is the biggest advantage which makes your food look vibrant and appetizing. Similar to the two substitutes above, you just need to replace 1 tablespoon of tamari with 1 tablespoon of usukuchi.
4. Saishikomi (Double-Fermented Soy Sauce)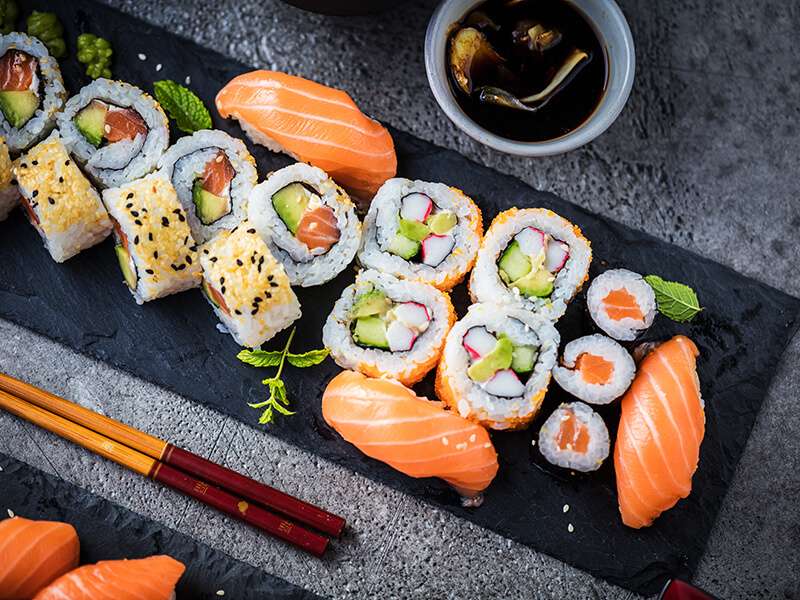 If you are looking for the best tamari alternative sauce for sashimi or sushi without gluten content, saishikomi is the winner. Not only that, but it is also appropriate to serve with other raw ingredients, especially fish and seafood.
Due to being mixed with other soy sauces for fermentation, saishikomi is also known as "double-fermented soy sauce." As a result, it has the darkest color in all kinds of Japanese soy sauce. Saishikomi has a sweet taste with less salt content compared to tamari.
If you want more sweetness in your dishes, don't hesitate to go for saishikomi. Remember to add it slowly so you can have the best taste as expected.
5. Miso Paste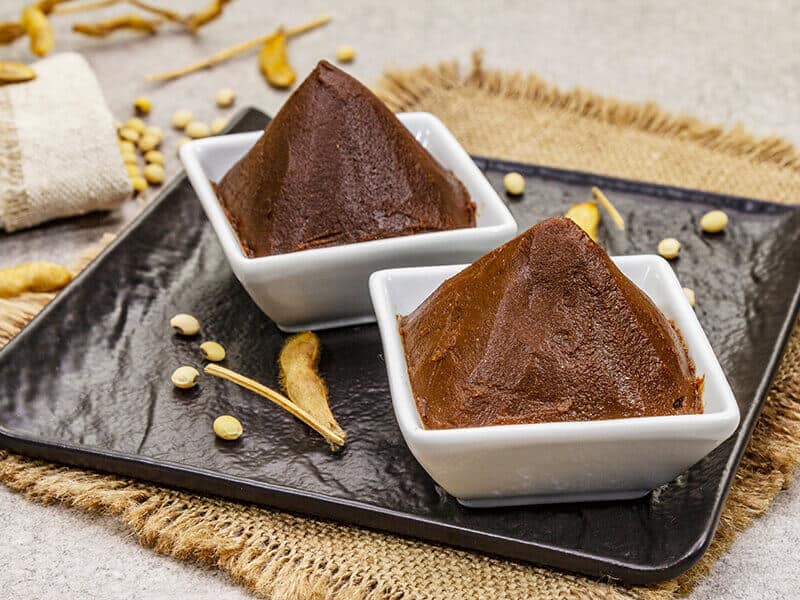 In case you cannot find any of the soy sauce mentioned above, miso paste should be added to your list. Miso paste is used mainly as a saltiness-added condiment in many Japanese dishes. It is best used in sauces, marinating, glazed fried, and stir-fried dishes.
Since tamari comes as a byproduct of the miso production process, they have a similar flavor profile. Rich, salty, aromatic with a hint of earthiness, miso paste can do its best in duplicating a tamari-like taste for your recipes.
With every tablespoon of tamari, use 1 teaspoon miso paste. Plus, miso paste has a thicker and denser texture, so remember to add a little water (about 2 teaspoons) to thin the miso paste before adding to your dishes.
Want to make miso paste yourself? Here we go!
6. Umeboshi Vinegar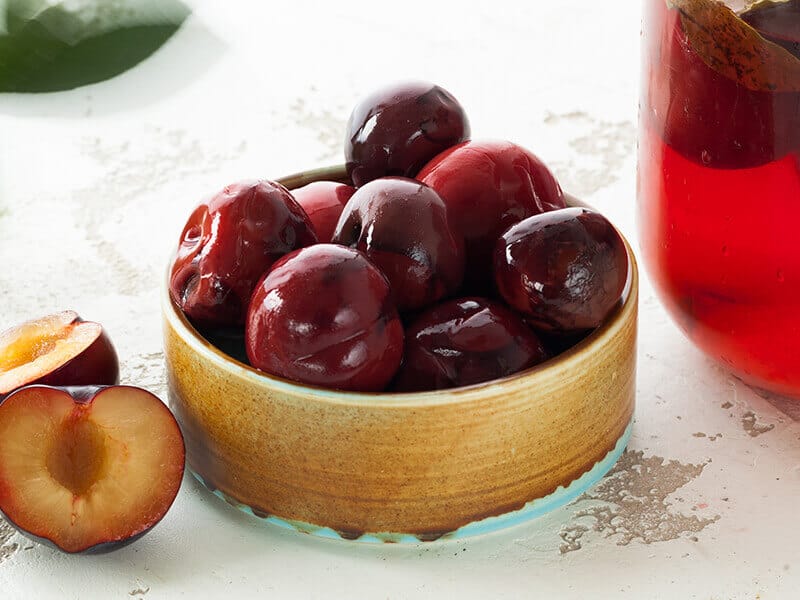 Umeboshi vinegar, or also known as umi plum, is actually a product made from pickled plum. In particular, plump is soaked with sea salt and red shiso (beefsteak leaf), resulting in an attractive ruby red color.
When used as a tamari substitute, umeboshi vinegar brings up a distinctive flavor with saltiness, and a note of fruity aroma comes up at the end. Also, using umeboshi vinegar means accepting a slight tart flavor presented in your dishes.
This alternative especially goes well in sauces, salad dressings, rice, ramen, or fish dishes to push up the flavor. Due to the natural tartness and saltier taste, you need to add a little amount first then adjust as you want.
Note: To make the umami flavor stronger, don't forget to mix umeboshi vinegar with a bit of garlic.
Other Tamari Substitutes – Never Should Be Left Behind!
Is it too hard for you to find these Japanese alternatives? Don't worry. Jump into this part for more information about other great choices!
7. Soy Sauce
Basically, tamari is soy sauce. Therefore, regular soy sauce (from China or any other Asian country) can also contribute to its use as a good substitute for tamari. Regular soy sauce makes your food delicious with an incredible balance in the flavor profile.
You can have the salty, sweet, acidic, and bitter taste at the same time. Most important, regular soy sauce is an easy-to-find item that you can find in every condiment section of your city supermarket.
Hence, add this sauce to the top of your list to replace tamari as a dipping sauce, marinated sauce, or barbecue addition. For 1 tablespoon of tamari, use 1 tablespoon of regular soy sauce.
Note: Use 1 tablespoon of tamari vs. ¾ tablespoon of regular soy sauce for the recipes that require less saltiness.
8. Hoisin Sauce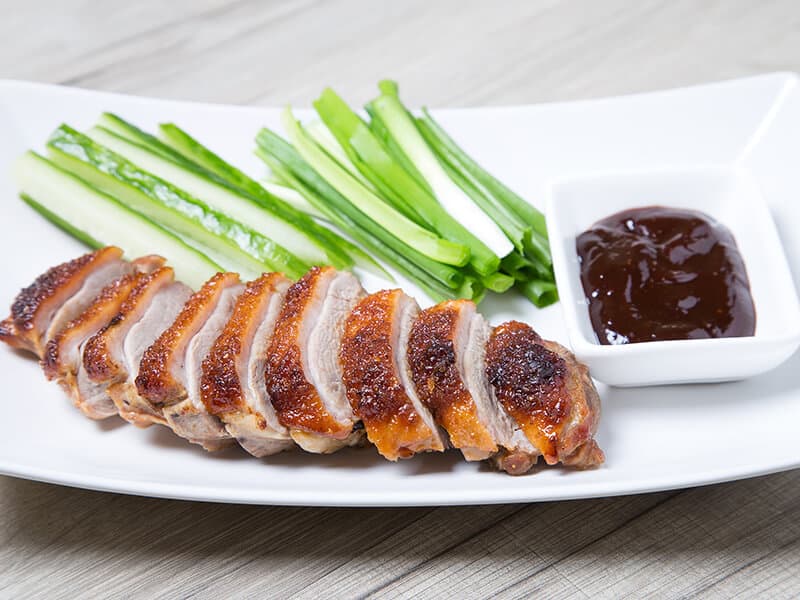 Hoisin is a thick and aromatic sauce made from fermented soybean. This is a China-originated sauce that is used as a dipping sauce, marinating sauce on glazed and stir-fried dishes.
Besides soybean, some other ingredients like garlic, chili, peppers, and fennel are also added to make the sauce become more flavorful. Therefore, you may find various versions of hoisin sauces with a few differences in the ingredients list.
Hoisin tastes less salty than tamari, so you need to consider the volume added carefully to have a more decent taste. Use 2 tablespoons of hoisin sauce to substitute for 1 tablespoon of tamari.
9. Oyster Sauce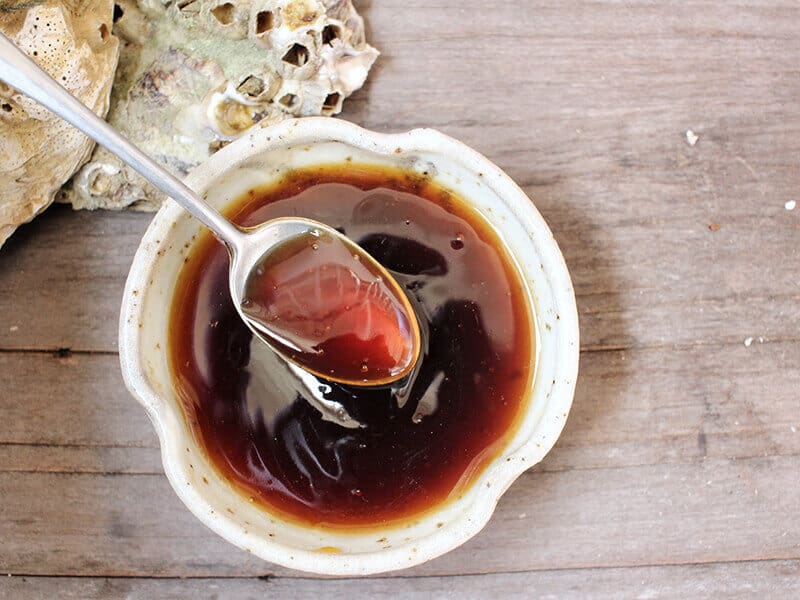 Oyster sauce is a great choice for those who want to add a note of seafood taste to your recipes. This sauce is made of soy sauce, caramelized oyster juice, and other condiments, including salt, sugar, and some starch to build up the thickness.
But you don't need to worry about the fishy smell. Even though it has a more intense and pungent flavor than tamari, the oyster sauce still doesn't taste fishy at all. Instead, it brings you a sweet, savory, and umami flavor.
Keep in mind that oyster sauce shows its best in stir-fried and glazed dishes. And you need to use the double portion of this sauce for a satisfying result.
10. Maggi Seasoning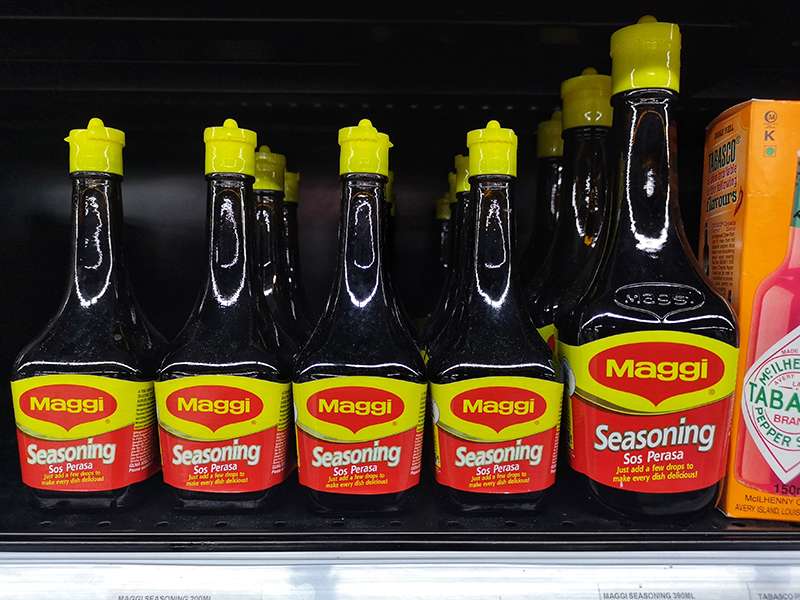 Maggi seasoning is a wheat-based sauce originating from Switzerland. This sauce was named after its father, Julius Maggi. This soy sauce was introduced first in 1886 as a dark brown color and a rich and meaty flavor.
In addition, it also helps to create the umami flavor in every dish it is added to. The best use of maggi seasoning is its use in soups, stir-fried, and many other dishes. You can use it independently as a dipping sauce too.
Although its high gluten content makes it less ideal for people with celiac disease, maggi seasoning is still a good choice for a hearty and nutritious meal. With 1 tablespoon of tamari, take 1 tablespoon of maggi seasoning.
11. Coconut Aminos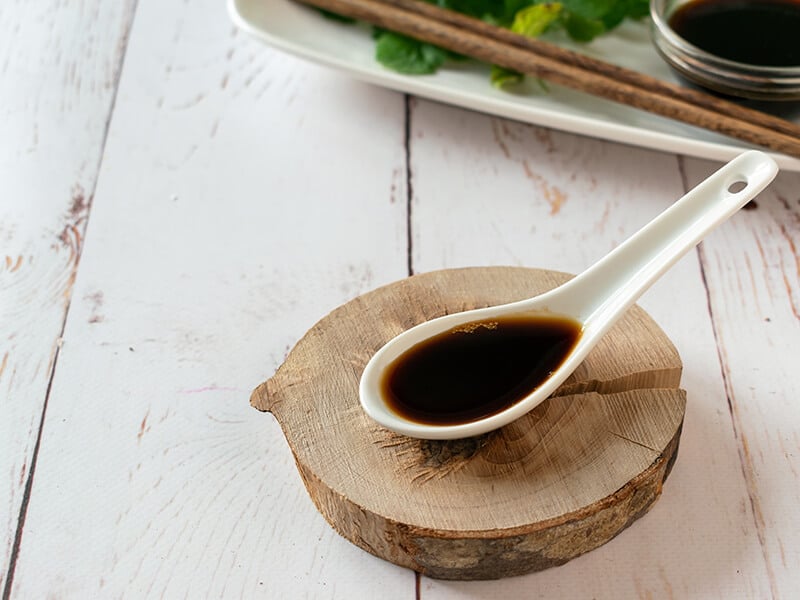 If maggi seasoning is not the best choice for people who are allergic to gluten, coconut aminos is definitely a special gift for them. Moreover, this sauce is a specialized treat for soy-allergic people as well.
Coconut aminos is formed during the fermentation process of palm tree sap and sea salt. It is less salty and sweeter compared to tamari and is the perfect companion with salads and stir-fried vegetables.
To have a similar taste to tamari, 1:1 will be the decent formula (1 tablespoon of tamari is equivalent to 1 tablespoon of coconut aminos.)
Note: If you are afraid of the overwhelming sweetness, come with a small amount first.
12. Liquid Aminos
To have a delicious and savory dipping sauce within a short time, manufacturers use the acidic solution to create liquid aminos. Liquid aminos has soy as its key ingredients; however, it is completely wheat-free and gluten-free.
This sauce tastes much milder than tamari. But surprisingly, it holds the same level of salt as soy sauce, resulting in a saltier flavor than tamari too. My best recommendation is to use the equal volume of liquid aminos in the recipes calling for tamari as the main condiment.
Note: Serving liquid aminos with noodles, ramen and sushi will be the ultimate treat for this alternative.
13. Fish Sauce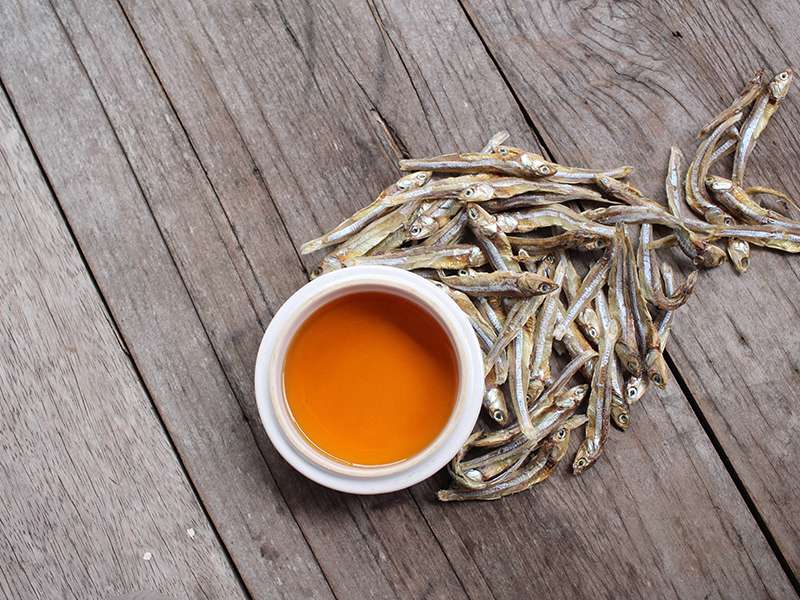 Fish sauce, another representative of Asia that has been prominent in recent years, is also a worth-trying replacement for tamari. This sauce is the embraced treasure of Southeast Asian cuisine, which appears in many Thai and Vietnamese delicacies.
I had a quite fun experience with this traditional sauce on a trip to Vietnam. The first time I was invited to try it, the smell was not pleasant and quite fishy. However, until now, this sauce has been an all-time item in my pantry.
Once you try the fish sauce, you can never live without it!
This sauce tastes a bit like tamari but much stronger. Let's add ½ teaspoon of fish sauce to replace 1 tablespoon of tamari. You certainly need to use it in caramelized fish or meat dishes. They are the most divinely treat ever.
Don't know how to use fish sauce? Well, this video can be helpful!
14. Balsamic Vinegar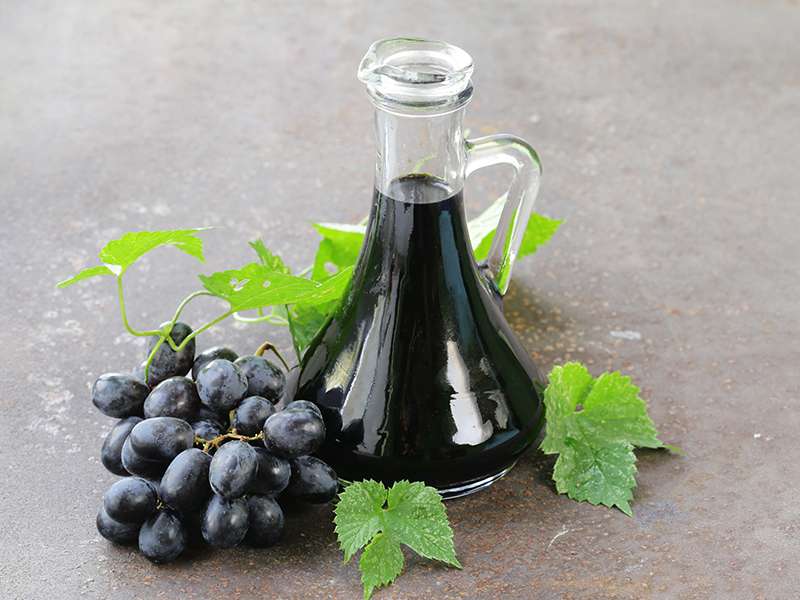 As a kind of vinegar, balsamic vinegar has a typical sour taste from the fermentation process of grape and wine vinegar. It also has a salty flavor with a little kick of fruity smell.
Except for the saltiness, balsamic vinegar almost has a different flavor profile from tamari. In turn, it will give off a new refreshing and tangy taste to your recipes. And you can add extra sugar or honey to balance the sourness of balsamic vinegar.
Adjust as you want and use it for salad dressing, meat marinating, or recipes that ask for an insignificant portion of tamari. You may love the version with this replacement more than the one with tamari. Who knows!
Note: If you have all of the other ingredients, including beef stock, cider vinegar, molasses, garlic powder, white pepper, and ground ginger, try to combine them with balsamic vinegar to have a similar taste as tamari.
15. Worcestershire Sauce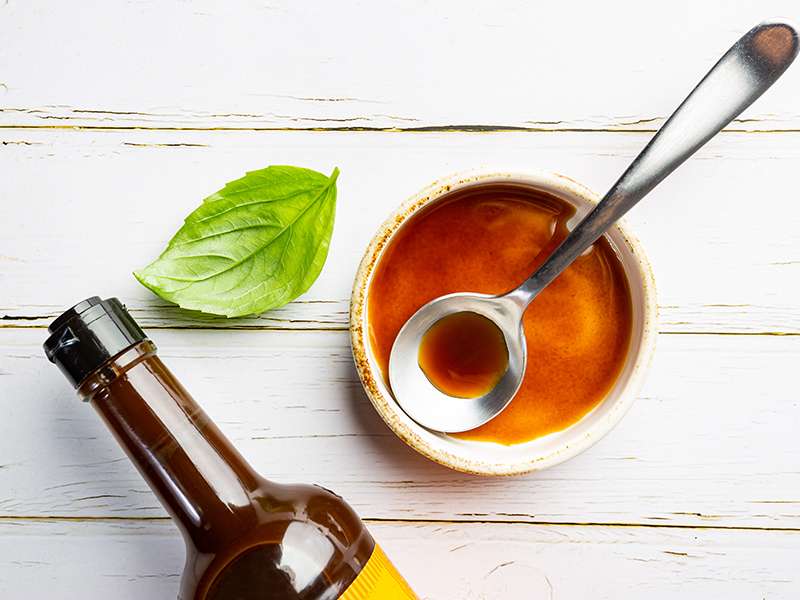 If you are a fan of British cuisine, I bet you will know this sauce. Worcestershire sauce is a fermented liquid condiment made of a complicated mixture of various ingredients.
It is an essential condiment in many famous dishes and even drinks too, such as Caesar salad, deviled eggs, Bloody Mary, and Caesar! Thanks to the flavorful taste, it is not a bad choice as a substitute for tamari.
But be careful with the volume as Worcestershire sauce is more pungent and bitter compared to tamari. Therefore, no matter whether you want a tamari color-like or taste-like dish, add a smaller amount first to prevent it from overwhelming your food.
Note: If you want the closest flavor of tamari, mix the Worcestershire sauce with ginger extract, tamarind, and molasses.
16. Anchovies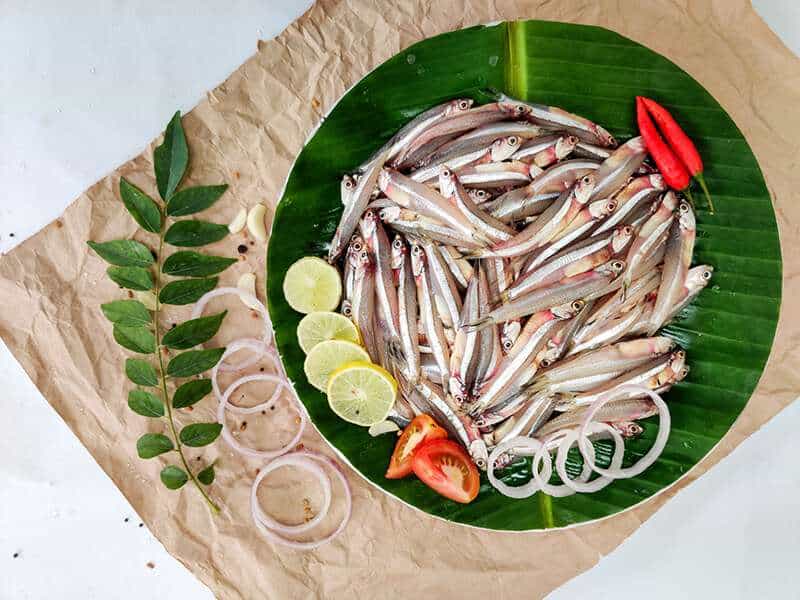 Come on. I know many of you have this in your house ! They may be a strange alternative, but it really does work! You can have anchovies in your curries, salads, pizza, tempura, and eggs. Finely chop or use the whole fillets are okay.
Anchovies are a budget-friendly replacement that can bring a deep flavor with a signature fishy saltness and umami flavor into your food. Nevertheless, it will not belong to the vegan diet. You can consider other options above in case you are looking for a vegan substitute.
The anchovies smell can be quite uncomfortable for some of you, so adjust the amount added on your own for the best taste.
17. Salt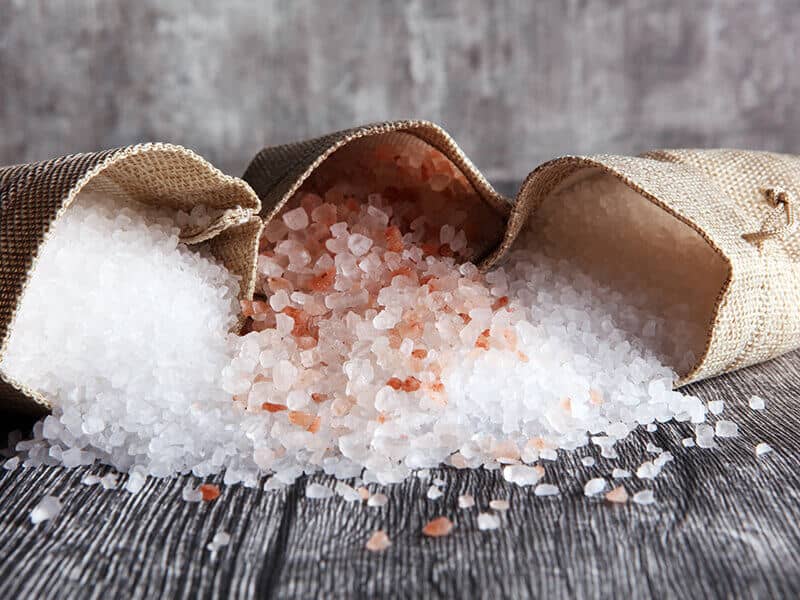 The final savior for your recipe is salt. I bet all of you have them, right? Although this substitute can not give you any flavor out of saltiness, it will be a lovely item at the time you cannot find any other options.
If you want to add a few flavors along with salt, you can go for garlic salt, chili salt, or onion salt. They are affordable but also can help you out from a boring recipe.
Reasons Why You Should Use Tamari: Is It Good For Health?
Why should you use tamari? Well, this sauce has some advantages that make it triumph over all other soy sauces. Look down to get more insights about the health benefits of tamari!
1. Tamami Is A Wheat-Free And Gluten-Free Sauce
There are still some varieties of tamari that contain wheat. However, almost all tamari now are wheat-free and gluten-free (1). Tamari is considered to be a healthier product than the rest of soy sauce. This is a privilege for those who are allergic to gluten.
2. Additives Rarely To Be Added
Let's grab the regular sauce in your pantry and see whether it has a series of chemical additives in the ingredient list. I'm sure you can find them. Nonetheless, when it turns to tamari, you will rarely see an ingredient list filled with additives.
Instead, water, soybeans, and salt are usually the key ingredients. (2)
3. Contain More Protein
If you need a soy sauce that can provide a significant protein content for your body, tamari should not be out of your list. In fact, tamari has more protein than regular soy sauce (almost twice).
On the other hand, consuming protein is very beneficial for your bone, skin, joints, and tissue. (3,4)
Depending on the brand, you will get different ingredient tables. But I will show you the nutrients included in 100ml of Kikkoman Tamari Sauce, as an example. It is referred from the USDA FoodData Results. (3)
| | | |
| --- | --- | --- |
| No. | Amount | Units |
| Energy | 100 | kcal |
| Protein | 13.33 | g |
| Lipit | 0 | g |
| Carbohydrate | 6.67 | g |
| Iron | 2.4 | mg |
| Sodium | 6800 | mg |
Note: The data can be changed due to the brand's adjustment.
FAQs
A quick look at these frequently asked questions may help to solve some of your remaining questions relating to this tamari sauce. Discover now. I have put some answers here for you.
Which One Is Your Best Choice In This Tamari Substitute List?
So, after referring to all of my tamari substitutes recommendations, which option will you go with? The closest Japanese-originated replacements or other various kinds of soy-free and wheat-free alternatives?
Tamari is not a hard-to-find-substitute sauce, but remember to investigate thoroughly when you decide on any substitute. They need to share some common flavor or texture with tamari. And use them in the recipe that they can work the best.
I really hope this post can partly help to solve your problem. If you have any other substitutes for tamari that are absent here, please share them with me. I would really appreciate that!
References
Lioe, H. N., Wada, K., Aoki, T., & Yasuda, M. (2007). Chemical and sensory characteristics of low molecular weight fractions obtained from three types of Japanese soy sauce (shoyu)–Koikuchi, tamari and shiro shoyu. Food Chemistry, 100(4), 1669-1677.
Rachael Link. Tamari: Healthier, Gluten-Free Soy Sauce Substitute or Just Another Sodium-Filled Condiment. 2018.
Tamari soy sauce, tamari. FoodData Central Search Results. 2021.
Soy sauce, soy. FoodData Central Search Results. 2021.
Catherine Guthrie. Probiotics at Work – Experience Life.