Most herbs are known for their healing and culinary properties. Adding herbs into food not only enhances the flavor but also increases the nutritional value of the whole dish.
If you often cook with herbs, it's a safe bet that you could run out of your intended herbs, for example, sage, in the middle of the cooking. So how about sage substitutes?
My article will list more than 10 popular herbs which can be added to your dish instead of sage, and you might easily find them in your pantry.
What Is Sage?
Sage (Salvia officinalis) is a well-known kitchen staple originated from the northern Mediterranean coast, which comes in different names such as common sage, culinary sage, or garden sage. The plant belongs to the mint family and is cultivated for its leaves.
Sage appears as an evergreen subshrub with grayish-green leaves. It has a warm, slightly spicy taste, mixed with a bit of bitterness, and it creates a unique flavor for dishes.
Sage gives off a more robust aroma than parsley but is softer than basil, neither too prevalent nor too mild. So it is often used to enhance the flavor of dishes, making the dish more affluent and more fragrant.
To this day, sage is still the favorite herbal ingredient for healing because of many health benefits as below:
Sage comes with rosmarinic acid, which acts as an anti-inflammatory in the body.
Sage can help relieve colds and coughs.
Sage is a powerful antioxidant that protects cells from oxidative damage and the formation of cancer cells.
Sage can help people with diabetes.
Sage has antiseptic properties that can treat cuts and ulcers
Sage can help regulate menstruation and is suitable for all gynecological problems.
Cooking With Sage
Sage is one of the ingredients that are suitable for high-fat foods. Probably the most popular combination of sage is sausage, although it blends well with any meat, especially poultry.
Besides, sage is also the main ingredient in beans, ketchup, omelet, polenta, chicken risotto, pesto, and more.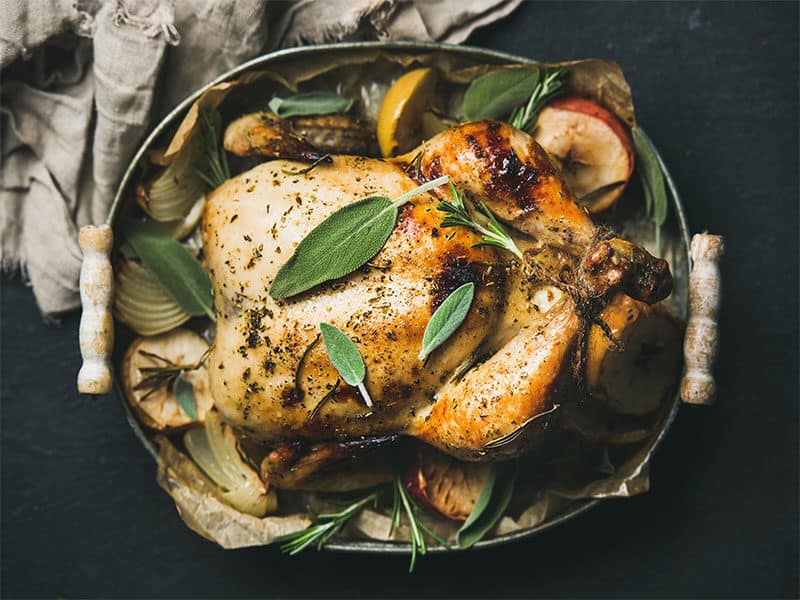 Sage is often combined with other herbal spices such as thyme, marjoram, and rosemary. It also blends well with garlic, onion, oregano, parsley, and bay leaf.
Dried Vs. Fresh Sage
In the marketplace, you can find both dried and fresh sage for your culinary purpose.
Dried sage should be stored in a glass jar and use within 6 months, while fresh sage leaves after cutting should be stored in a plastic bag or wrapped with a damp cloth in the refrigerator. This way, sage can last for 3-4 days.
In my opinion, dried sage features stronger and more intense than fresh sage. As you might know, a teaspoon of dried sage equals a tablespoon of the fresh one. If necessary, you can also make ground sage at home by purchasing one of the best spice grinders.
Dried sage is more preferred than fresh sage due to its broader application in cooking. It might be available in a whole leaf, rubbed, or ground form.
11 Best Sage Substitutes
1. Rosemary (Salvia rosmarinus)
Rosemary has a very special aroma that is said to resemble tea, but it tastes a bit like pinenut. Rosemary is often used in rotisserie and grilling recipes. It's also used to marinate turkey in Thanksgiving Day. Rosemary goes well with many types of meat: pork, chicken, rabbit, and lamb.
When using it as a sage substitute, moderation is key. You should avoid tossing too much rosemary into the dish, which could ruin the whole batch of food because of its bold fragrance. I highly recommend that if you use rosemary instead of sage, use 1/3 of the recipe for ultimate results.
Rosemary can be harvested all-around a year, and you can easily find it at the nearest grocery store. Many people would like to grow it in their home garden for regular usage.
Do you have your own rosemary turkey recipe for the next Thanksgiving occasion?
Watch this video to know more:
2. Oregano (Origanum vulgare)
Oregano comes with a peppery, bitter, or even astringent flavor. As for me, it might be a bit overpowering compared to sage. However, this herb is still a good candidate which can be used in cooking instead of sage.
It can make the dish more appealing by adding depth to a recipe, whether it's a salad or a piece of fish.
A peppery bite of oregano is a perfect match for Italian dishes such as pizza and pasta sauce.
Dried oregano is often used in baked dishes, while fresh oregano is usually served with cold dishes or foods that require low heat cooking only.
3. Marjoram (Origanum majorana)
Marjoram belongs to the mint family and is an aromatic herb that features quite the same fragrance as sage. It's widely cultivated in the Mediterranean, Middle Eastern, and North Africa.
Marjoram is quite versatile and can be added to various dishes thanks to the light and sweet flavor. This herb is used a lot to add aroma to meats (beef, veal, chicken), vegetables, and soups.
Unlike thyme, rosemary, or bay leaf, marjoram is milder than most of the herb; therefore, it isn't suitable for recipes that require a significant length of cooking time.
It's best used to garnish meat dishes, soups, and salads.
4. Thyme (Thymus vulgaris)
Thyme is known as a woodsy herb that has a more pungent taste than sage. Similarly, it also adds earthy notes to a dish.
It's important to point out that thyme appears a bit saltier than sage. So, it would help if you used less salt when cooking with this herb.
Thyme should be included as soon as you start cooking. This way, it can release full flavor and successfully add richness to the dish. You could follow the recipe and add the same amount of thyme as it would with sage in terms of quantity.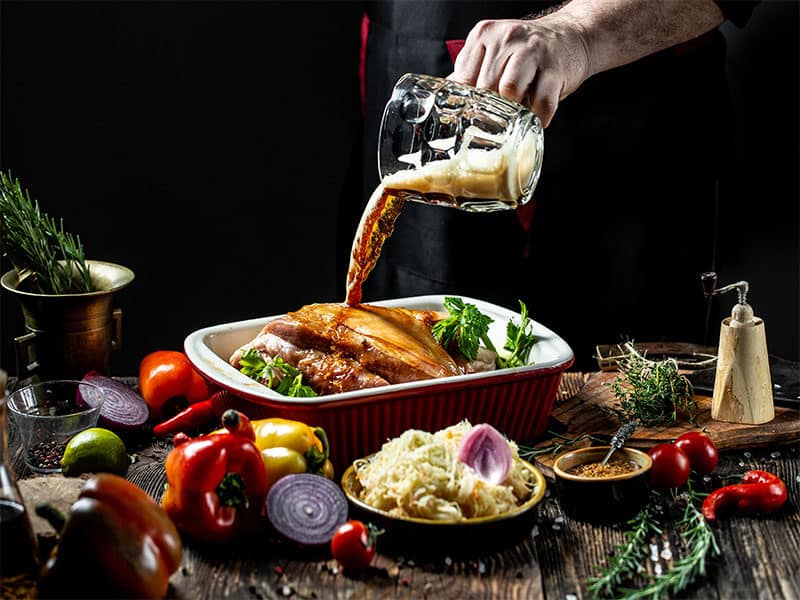 5. Poultry Seasoning
If you look around the kitchen and find a jar of poultry seasoning, you can rest assured that this is a perfect alternative to sage so that you don't have to stop in the middle of the recipe.
Poultry seasoning is a blend of sage, rosemary, black pepper, nutmeg, thyme, and marjoram. This mixture is often used to season turkey and chicken.
Are you curious about homemade poultry seasoning? Cast a glance at this video below:
6. Savory
Savory is also named an herb of love by Ancient Romans because they once believed that this herb was the main part of love potions. Savory comes in two forms: summer savory and winter savory. The former is preferable to the latter because it appears lighter than the winter one.
If you intend to use winter savory as a replacement for sage, reduce the amount by half to keep the original flavor of the dish. Otherwise, this herb might become overpowering. Winter savory goes well with recipes that come with long preparation and cooking time.
To be more specific, savory can be added into cabbage, soups, stews, and potatoes. It can be used to season beans, vegetables, sausages, fish, poultry, beef, pork, and eggs.
7. Tarragon (Artemisia dracunculus)
Tarragon belongs to the sunflower family and is well-known for its culinary and medicinal benefits. This herb adds peppery and earthy notes to a dish.
Tarragon is best suited with eggs, salmon, rabbit, chicken, veal, and vegetables like artichokes, carrots, asparagus, and fava beans. When it comes to seafood, nothing can beat tarragon due to its citrus notes.
Drying tarragon causes a loss of essential oil from leaves. For this reason, fresh tarragon has a more robust flavor than the dried form.
To retain the original taste of tarragon during storage, refrigerate the entire branch in an airtight bag and use it within 3 to 5 months. You will not need to thaw them before using them.
8. Bay Leaf (Laurus nobilis)
Bay leaf, or laurel leaf, is a fragrant herb that is widely used in cooking. It's available in the whole leaf, both fresh and dried form, or ground powder.
If you smell a dried bay leaf, you might not notice the pungent aroma, but when you infuse it into the boiling soup or broth, this herb can enliven the whole dish by adding a minty scent. People might describe its flavor as somewhat between pepper and pine.
It's suggested that you should add bay leaves in slow-cooking recipes such as soups and stews. Although you can consume the leaf, it would be better to remove them at the end of the cooking process once they have released full flavor.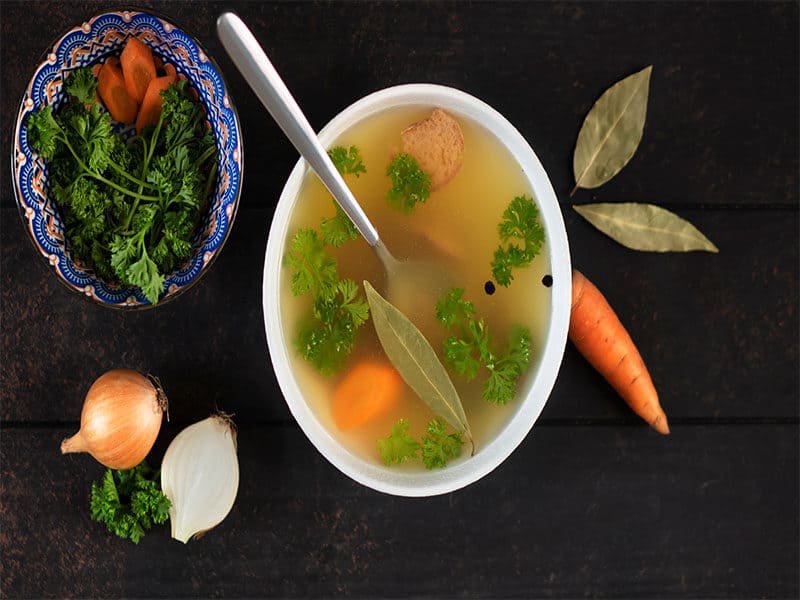 9. Basil (Ocimum basilicum)
Basil is a member of mint family and is a good alternative to sage. It's quite versatile and can replace for thyme and oregano in the recipe.
It could add a scent of cinnamon, anise, or citrus fruits to anything you put it in. Basil is suitable for dishes that include tomatoes as an ingredient, such as soups, salads, pizza (most commonly served with Margherita pizza). It gives the dish a refreshing taste.
Due to milder flavor than sage, you can toss more basil into a soup to achieve the expected outcome.
Basil can be grown indoors and outdoors. To dry basil leaves, heat your oven to 140 degrees while placing a layer of basil leaves on a grill.
Turn off the oven and put the grill in for about 20 minutes (not baking, just use heat to dry). Then let it cool and store in a ziplock bag or an airtight jar.
10. Italian Seasoning
Italian seasoning contains various popular dried herbs such as sage, basil, rosemary, thyme, oregano, garlic powder, or coriander. It goes well with many recipes, including chicken, pasta, soups, and side dishes. The most common use is to marinate chicken, pork, or beef dishes.
Contrary to the name, it is not popular in Italy but is a product made in America. This seasoning is easy to use and helps cooking become more convenient. For this reason, I always keep it around the kitchen. It will stay safe in 6 months if you store it in a dry, cool, and dark place, especially in an high-quality airtight container.
This substitute resembles sage's flavor because it has sage as a part of the mixture. It's said that Italian seasoning provides a peppery, bitter, sweet, and earthy aroma to your favorite dishes and makes them more palatable.
11. Cilantro, Kale, And Arugula
To my surprise, kale, arugula, and cilantro can combine to create a sage substitute as follow:
Prepare a half cup of chopped kale, 1/8 cup of chopped cilantro, and ¼ cup of arugula, then mix them well before cooking.
It's essential to note that the flavor of this mixture has been toned down a lot compared to sage; therefore, you could add a generous amount of kale, arugula, and cilantro to the dish.
What's Your Favorite Sage Substitute?
After reading my article, you've been equipped with various sage substitutes so that you don't have to worry when running out of this herb in your pantry. However, it's highly recommended that you should do prep work carefully before cooking. This way, you avoid missing any ingredient in the middle of the recipe.
As for me, I always stock dried sage in the kitchen cabinet because this form of sage is easy to preserve and can maintain the flavor for quite a long time.
In an emergency, I would like to use poultry seasoning instead of sage. All the dried herbs which are included in this substitute seem to resemble sage's aroma. That's why it's a perfect candidate for the dish, which requires sage as an ingredient.
How about you? What do you think? Please drop some lines below to share with me your thoughts so that we can discuss further this exciting topic.