Are you looking for fennel substitutes? You have come to the right place! Here is the only post you need to read. You can explore various fantastic replacements to save your dish when you run out of fennel, or you want your dish to taste different.
Read carefully and find out the most suitable ingredient to use instead of fennel in your recipe since fennel contains different parts. But first, you should have a better understanding of the fennel. The section below will help.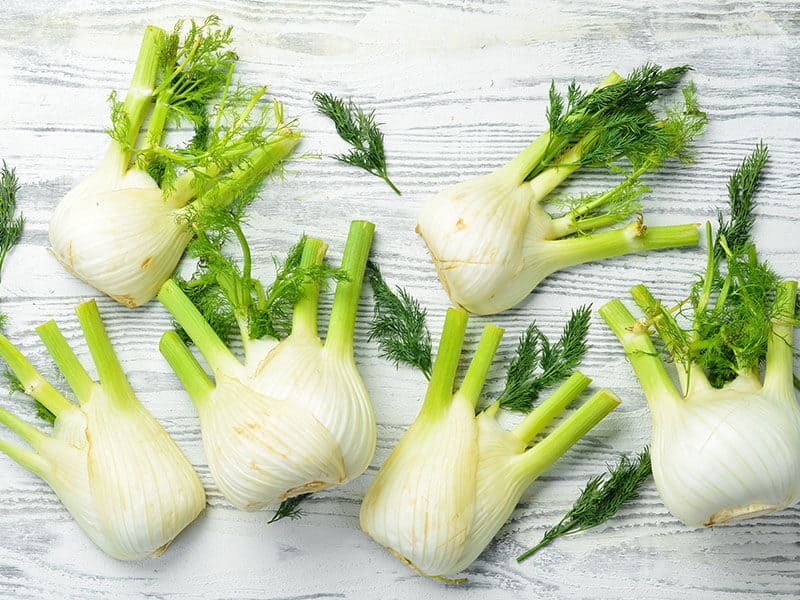 Let's Know More About Fennel To Substitute It Effectively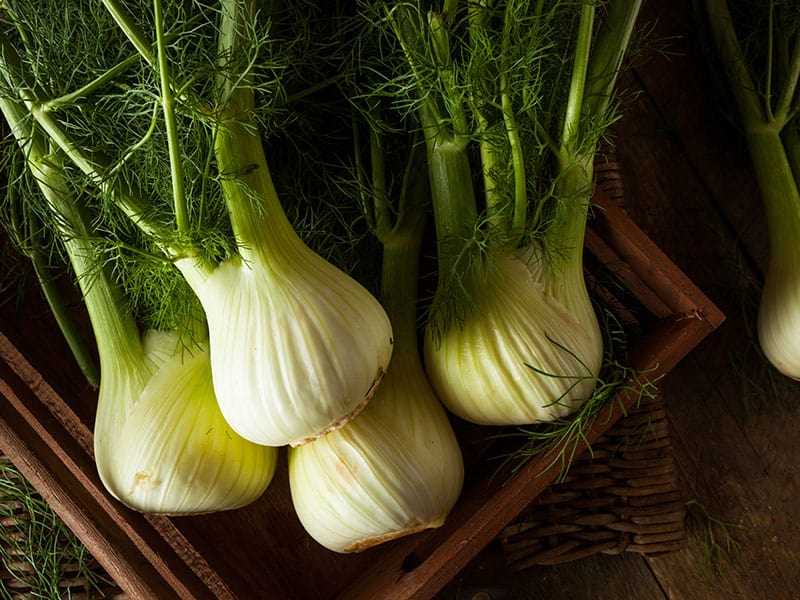 Fennel belongs to the carrot family. You can recognize the fennel by its thick and crisp bulb, long stalks, and feathery green leaves. The fennel leaves are considered to resemble dill. Leek bulb, stalks, and leaves are edible. Fennel seeds are also widely used as a spice.
Although people can eat many parts of fennel, most recipes usually call for fennel bulb. It can be eaten raw or cooked. Fennel bulb carries a strong licorice flavor and a crisp texture while eating raw. When cooked, it tastes sweet and very tender.
The top of the fennel is usually minced and used to enhance the flavor of salads, pasta, soups, and vegetable stock. About the seeds, people tend to use ground fennel seeds as an aromatic spice. Ground fennel seeds' flavor is reminiscent of anise seeds.(1)
Besides the diverse uses in cooking, fennel is also packed with high dietary fiber, vitamin A, vitamin B6, vitamin C, and essential minerals like potassium. These nutrients offer you many health benefits.(2)
10+ Best Fennel Alternatives When You Run Out Of It
You have various options to replace each part of the fennel effectively, including fennel leaves, bulbs, and seeds. Pay attention to what dish you are going to make and opt for the right and suitable one. The table below indicates all the substitutes and the ratio.
| Substitutes | Substitute For | Substitute Ratio |
| --- | --- | --- |
| Leek | Fennel Bulb | 1 fennel bulb = 1 large leek |
| Onion | Fennel Bulb | 1 fennel bulb = 1 medium or large onion + ½ tsp of fennel seeds |
| Celery | Fennel Bulb | 1 fennel bulb = 2 - 3 medium celery stalks |
| Artichoke Heart | Fennel Bulb | Self-adjusted |
| Bok Choy | Fennel Bulb | 1 tsp of fennel bulb = 1 tsp of bok choy + 1 tsp of fennel seeds |
| Escarole Endive | Fennel Bulb | Start with a small amount before adding more |
| Pernod | Fennel Bulb | Self-adjusted |
| Caraway Seeds | Fennel Seeds | 1 tsp of fennel seeds = 1 tsp of caraway seeds |
| Anise Seeds | Fennel Seeds | Start with a small amount before adding more |
| Star Anise | Fennel Seeds | Start with a small amount before adding more |
| Cumin Seeds | Fennel Seeds | 1 tsp of fennel seeds = 1 tsp of cumin seeds |
| Cilantro | Fennel Leaves | Start with a small amount before adding more |
| Dill | Fennel Leaves | 1 tsp of fennel leaves = 1 tsp of dill |
| Hoja Santa Leaves | Fennel Leaves | 1 tsp of fennel leaves = 1 tsp of Hoja Santa leaves 1 cup of fennel leaves = 2 Hoja Santa leaves |
| Parsley | Fennel Leaves | Start with a small amount before adding more |
| Mexican Avocado Leaves | Fennel Leaves | 1 tsp of fennel leaves = 1 tsp of Mexican avocado leaves |
Best Fennel Bulb Alternatives You Shouldn't Miss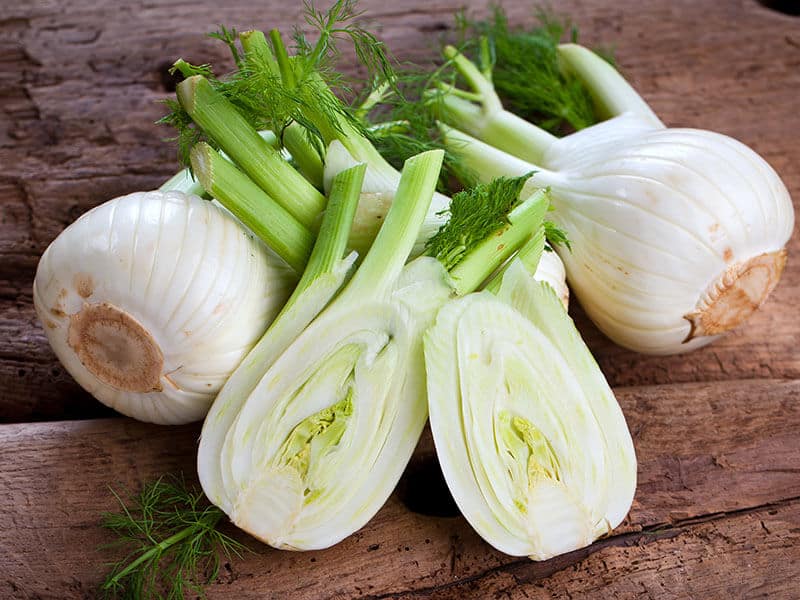 Since the bulb is the most used part of the fennel, let's discover its substitutes first. The fennel bulb is the large and white part at the bottom of the whole plant. It contains the strongest flavor compared to fennel leaves and stalks.
1. Leek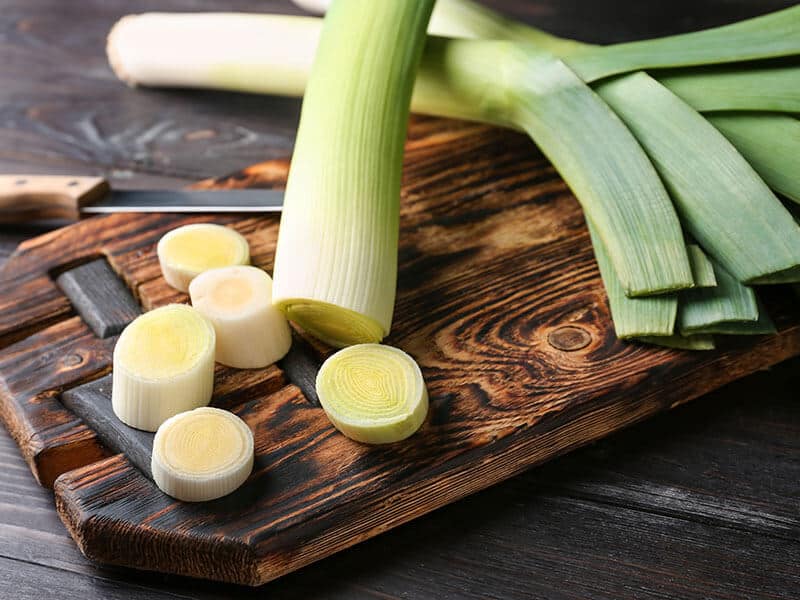 Leek can be a suitable substitute for fennel because it has a similar texture. In terms of flavor, leek does not share the same flavor profile as fennel. It tastes much milder than fennel, which is considered a mild version of onion.
It may be too harsh and bitter when you eat it raw, but the best solution is to cook it. Cooked leek has a sweet taste with a melt-in-your-mouth texture. You can boil, roast, or fry it. Also, it can be added to soups, pies, and casseroles.
You should know that the most delicious part of the leek is the white and pale green part. It is quite hard to clean leek leaves because the dirt is stuck between them. If you opt to substitute the fennel bulb with leek, consider using the 1:1 ratio.
Having this creamy potato and leek soup as an appetizer will be a good idea! Watch this video:
2. Onion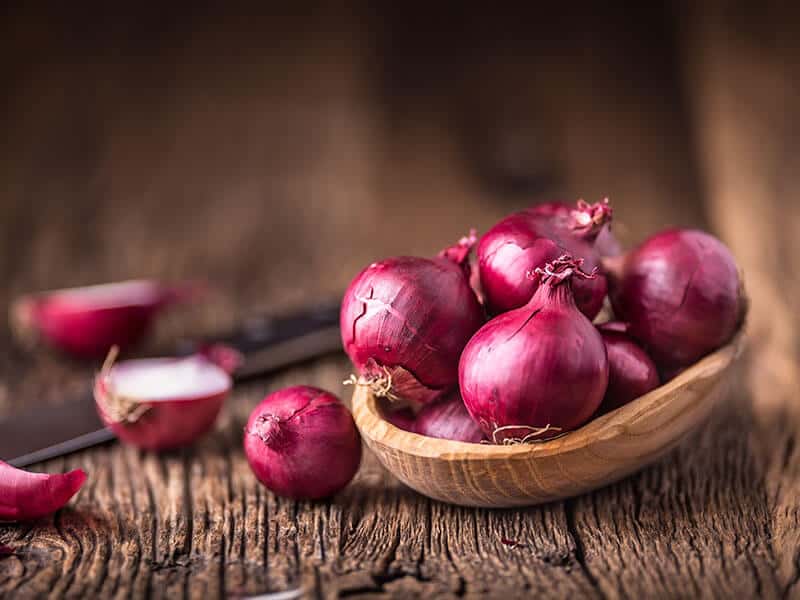 You can use onion instead of fennel bulb because of their similar texture and flavor. Red onion is the best choice when you need to substitute a raw fennel bulb since it has the mildest taste. Red onion can work well in place of fennel in sandwiches and salads.
Because of the mildest flavor, it is easy for a red onion to lose its flavor when cooked. The best substitute for cooked fennel bulb is white onion. You can saute white onion to get a satisfying sweet flavor. It also tastes good in sauces, soups, and stews.
You can use 1 medium or large onion to substitute for 1 fennel bulb. To have a closer taste of fennel, you can add ½ teaspoon of fennel seeds if you have some on hand.
3. Celery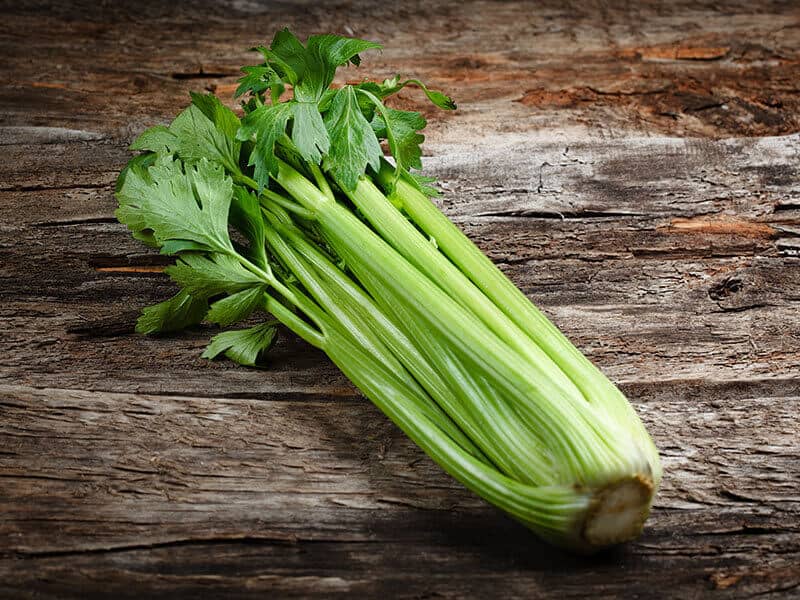 Here is another excellent substitute for a raw fennel bulb. Compared to fennel, celery does not carry the licorice flavor. However, it shares the close peppery flavor to fennel as well as the crunchy texture.
You can eat celery raw by adding it to egg or tuna salads, but it is still delicious after cooking. Some mouth-watering recipes that accept celery as an alternative to fennel are stir-fries and vegetable soups. In addition, you can roast celery and flavor it with aromatic spices or herbs.
Also, since celery is a nutrient-rich vegetable, steaming is the best way to retain its essential nutrients. When substituting, consider using 2 to 3 medium celery stalks to replace 1 fennel bulb.
4. Artichoke Heart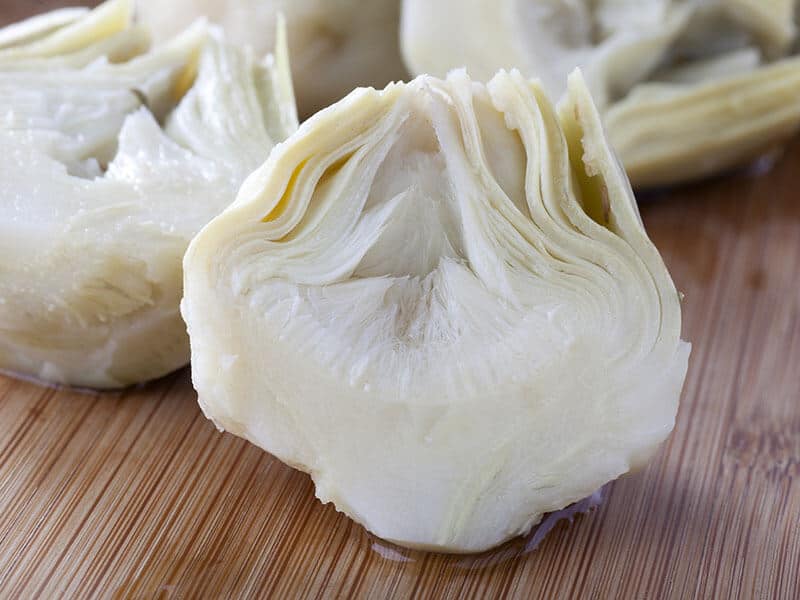 The heart is the most delicious and precious part of an artichoke. You can add it to the recipes that call for a fennel bulb. You can also roast, fry, or grill it. Although it requires a specific effort to remove the heart, the flavor of the artichoke heart is worth it!
Artichoke heart brings a slightly lemony flavor to the dishes. The best way to ẹnjoy the full flavor of the artichoke heart is to steam it. To enhance the taste, you can add extra virgin olive oil and other spices and herbs. A steamed artichoke heart is sweet, juicy, and soft.
The amount of artichoke hearts that you should add depends on your recipes or how many people you are going to serve.
You can cook the artichoke first to remove the heart easier!
5. Bok Choy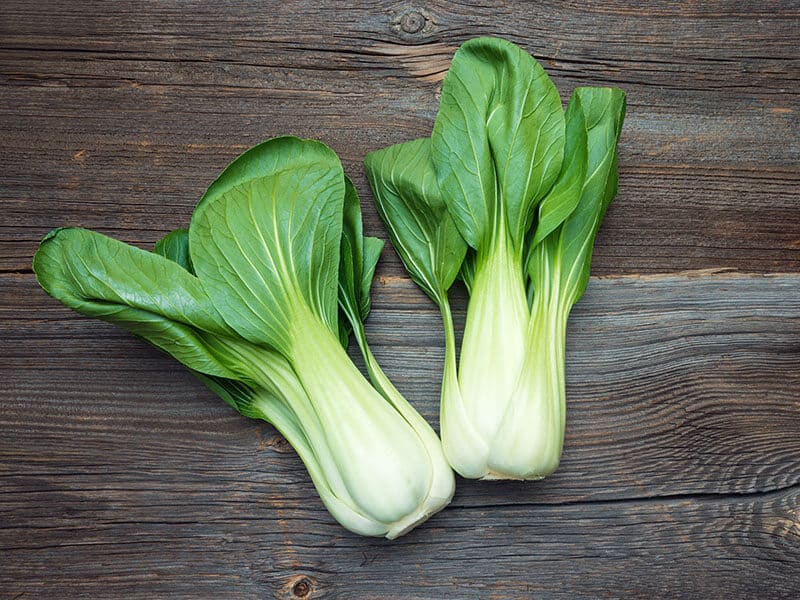 Bok choy is also called white cabbage, and it frequently appears in Asian cuisine, especially Chinese dishes. Although bok choy is much tenderer than a fennel bulb and does not have the licorice flavor, it still can perfectly mimic the effect of a fennel bulb in a dish.
The flavor of bok choy resembles mustard seeds. It tastes peppery, spicy, and subtly sweet. Moreover, the tender texture of bok choy cooked will remind you of spinach.
The recipes that bok choy tastes good on are also versatile. You can add it to salads, stir-fries, soups, and braising. Bok choy can be used with the same amount of fennel bulb in any recipe. You can add 1 teaspoon of fennel seeds for a better flavor experience.
6. Escarole Endive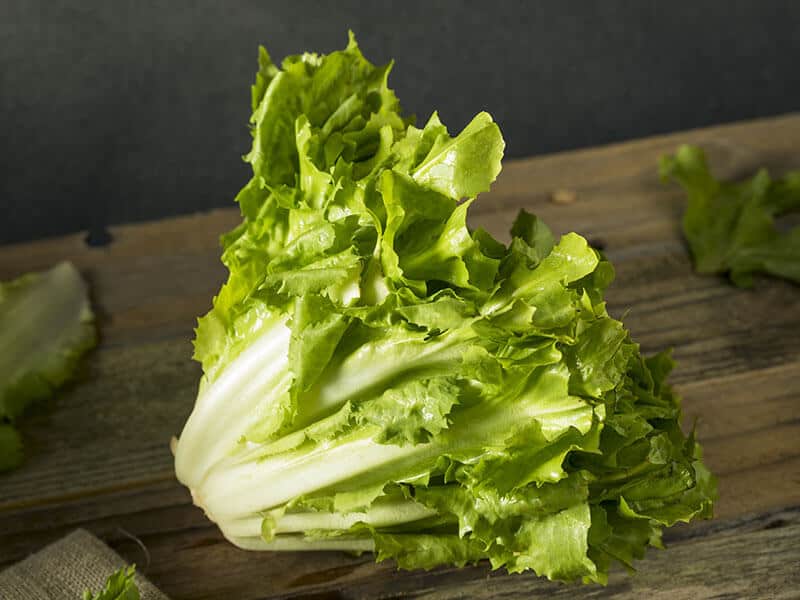 Another excellent fennel bulb substitute is Escarole endive. You may come across it under the name Batavian endive. It has the same crisp texture as the fennel bulb and adds a sweet, nutty taste with a bitter and tangy note to your food.
Escarole endive is a staple ingredient in Italian cuisine. Especially, it is usually sauteed and added to various Italian soups. You should combine it with salty and sweet ingredients to balance the full flavor.
You can add raw Escarole to fruit and cheese salads. Or you can add it to anchovy, egg, and pancetta (a salume made from pork belly meat) dishes. First, let's add Escarole with a small amount and add more later to not ruin your dish's flavor.
7. Pernod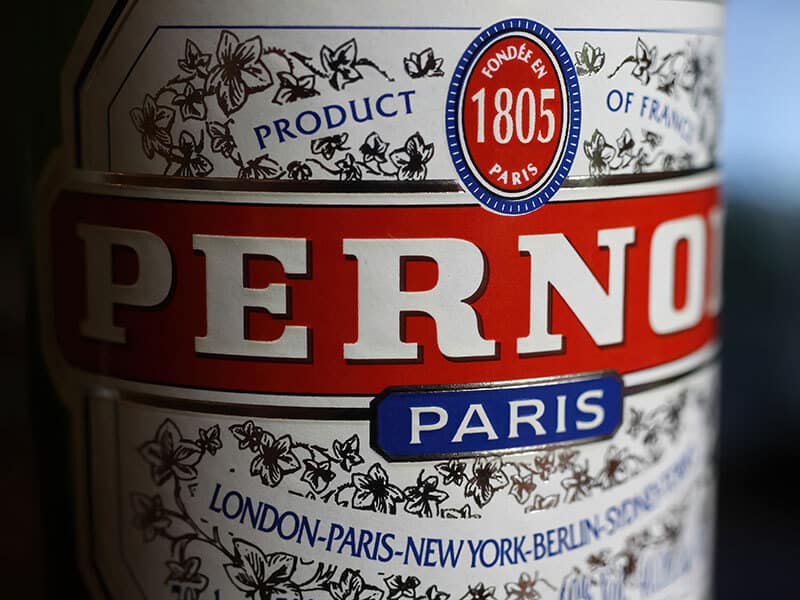 You may never think that liquor can replace a fennel bulb, but don't be surprised if it works very well! Pernod is a French aromatic liquor and is widely used to make cocktails. You can use it in place of a fennel bulb because it contains similar strong anise and licorice flavor.
Pernod helps enrich the flavor of various seafood and vegetable dishes. Also, you can use Pernod for baking desserts. However, since the heat may affect Pernod's taste, it is better to add it at the end of the cooking process.
Because it is a liquid, you should adjust the amount added yourself to suit your recipe. Moreover, consider adding a suitable amount to prevent your cooking result from losing consistency.
These Excellent Substitutes For Fennel Seeds Will Amaze You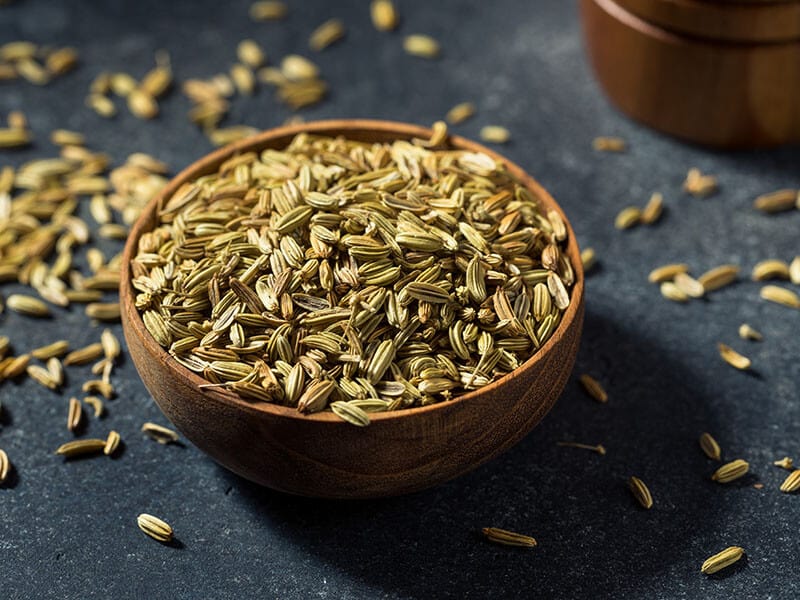 You will come across fennel seeds in various Middle-Eastern, Indian, Chinese, and European dishes. It is usually added to savory dishes, such as curries, soups, sauces, and pickles. Sweet dishes like bread, pancakes and some drinks also call for fennel seeds.
8. Caraway Seeds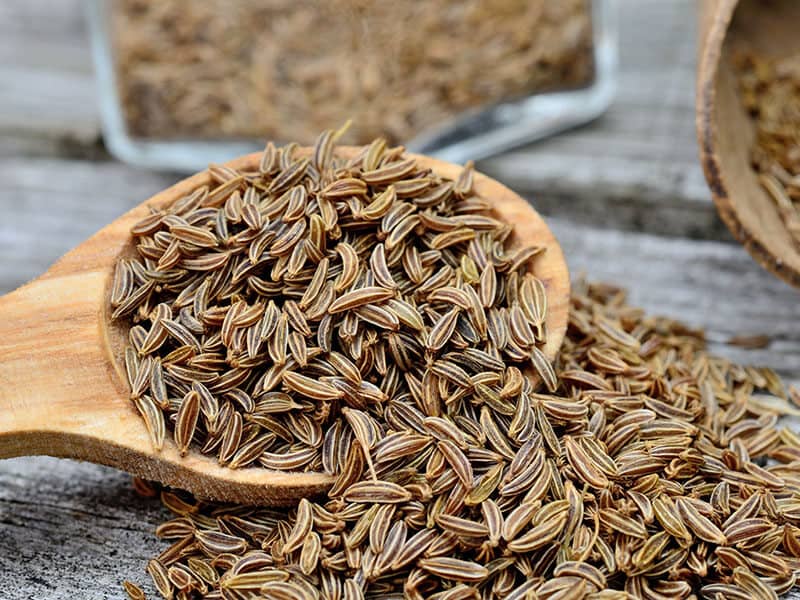 People also call caraway seeds Persian cumin or Meridian fennel. You can use caraway seeds in place of fennel seeds as they have a bittersweet and nutty flavor with a hint of citrus, licorice, and pepper. Moreover, they also come from the same family as fennel.
Caraway seeds are widely used in African, Middle-Eastern, and European cuisines. You can replace fennel seeds with caraway seeds in diverse dishes, such as rye bread, sauerkraut, stews, casseroles, veggies, and sausages.
You can use the 1:1 ratio to swap fennel seeds and caraway seeds, which means that 1 teaspoon of caraway seeds can replace 1 teaspoon of fennel seeds.
You can have this delicious cabbage with caraway seeds instead of typical salads.
9. Anise Seeds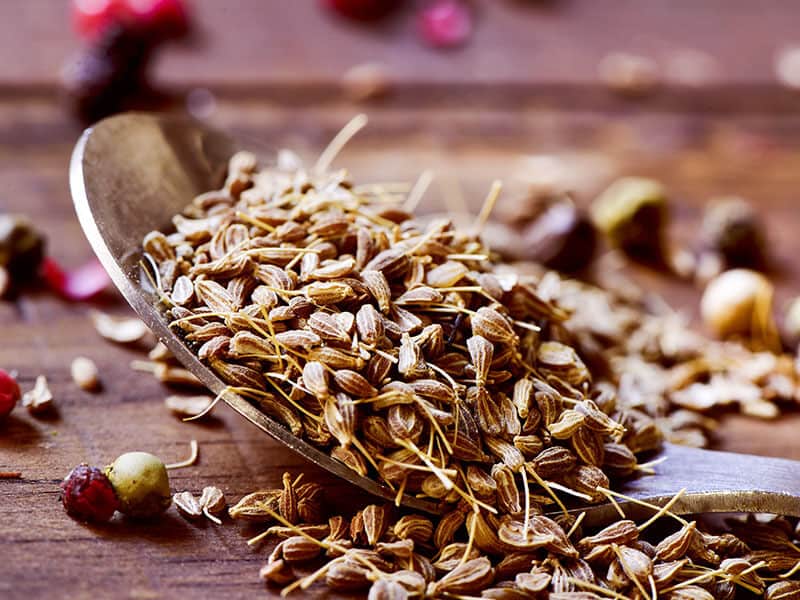 Anise seeds feature a robust licorice flavor that can substitute for fennel seeds effectively. Also, you may be mistaken about their appearance.
The anise seeds are small-sized and slightly curved. And they have a brownish-gray color. Whereas fennel seeds are usually green, and they will turn greyish-brown as they age. You can use anise seeds in baking goods, ranging from desserts to meat.
Particularly, anise seeds are an essential ingredient of pies, fruit fillings, and ground meat. Also, anise seeds can be used in light dishes where fennel seeds cannot due to their size.
Since anise seeds are pungent in licorice flavor, you should start with a small amount of them before adding more to keep your foods away from being overwhelmed.
10. Star Anise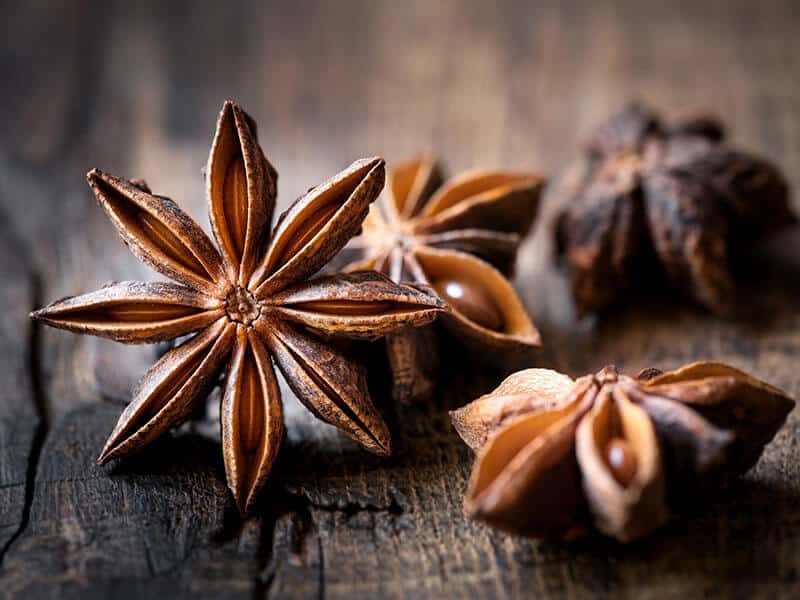 Star anise is native to China, and it frequently appears in various traditional Chinese dishes. It has an eye-catching appeal, which resembles an eight-cloves star. In Asian cooking, they use star anise to make pho, soup, or season roasted duck.
These days, it is also widely used in Western cooking. Moreover, you can come across the intense licorice flavor of star anise in many mouth-watering liquors, including pastis, sambuca, and absinthe.
Although star anise and anise seeds may sound similar, do not mistake them, they are different. However, star anise still carries a licorice flavor that makes it a go-to option to substitute for fennel seeds. It also has a spice note that resembles cinnamon.
When substituting fennel seeds with star anise, consider using a small amount of it first. Then, you can add more slowly until the flavor suits your eating habits.
11. Cumin Seeds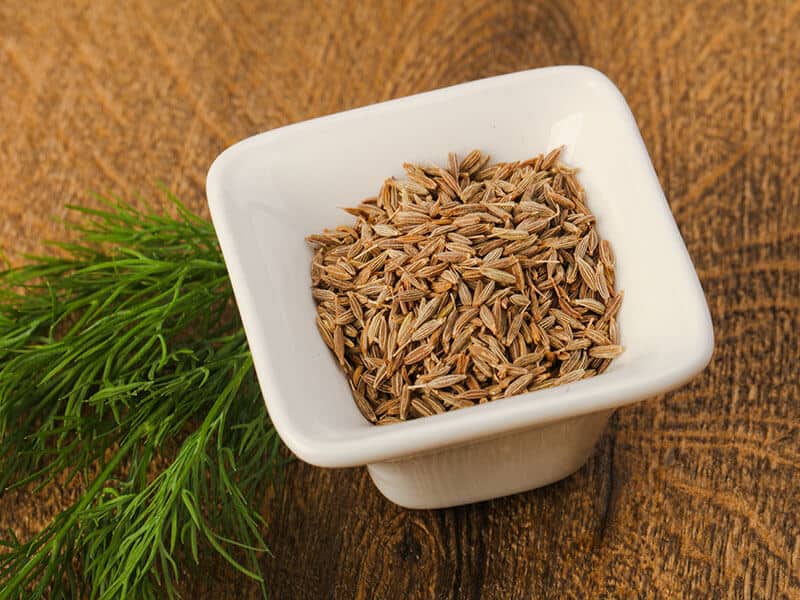 Cumin seeds are also a popular spice that you can use as an alternative when you run out of fennel seeds. You can come across cumin seeds in Middle-Eastern, Latin American, and Indian cuisines.
Cumin seeds have an earthy, warm, slightly bittersweet flavor and an aromatic smell. To achieve the extra fragrance and taste, you can roast cumin seeds before substituting them with fennel seeds.
You can add cumin seeds to soups, stews, sauces, curries, marinades, and so on. Despite their intense flavor, using cumin seeds at the same amount of fennel seeds in the recipe when substituting is acceptable.
Follow the instructions to make a delicious chicken korma with cumin seeds!
Mind-Blowing With These Fennel Leaves Replacements
Last but not least, the fennel leaves (or fronds) are usually minced and added to various dishes to enrich the flavor. Fennel leaves taste very similar to the bulb, which is reminiscent of licorice. Keep on reading to explore the best substitute for fennel leaves.
12. Cilantro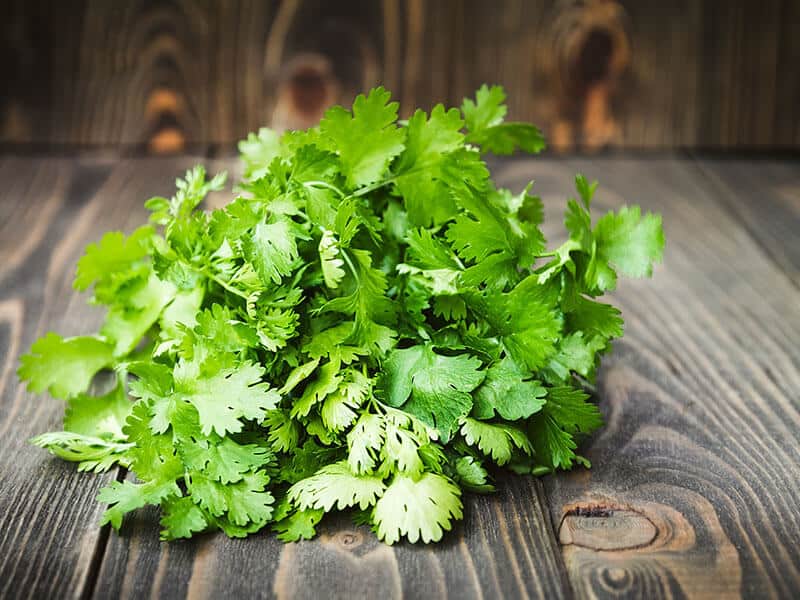 Cilantro is also a worth-trying substitute for fennel leaves. It can add to the dish the bitter and robust note like fennel leaves do. However, it does not contain a strong licorice flavor. But the result is still excellent.
Cilantro tastes good in rice, salad dressing, stir-fry, coleslaw, pasta salad, sour cream, and many other mouth-watering dishes. It is also a great source of nutrients that you shouldn't miss.
You can chop cilantro and use it in recipes that call for fennel fronds with a small amount at first. Then, depending on your taste, you can add more. Remember to add it slowly for easy compensation.
13. Dill
Dill is the best bet when you want to add a new flavor to your dish. Compared to fennel leaves, dill features a much milder flavor. It tastes mild and warm. However, dill gives a satisfying aroma to any recipe.
Because of the mild flavor, it is more suitable to add dill to the light dishes, such as white wine sauce and fish or other seafood. You can also combine dill with eggs and carrots. Moreover, dill offers many essential health benefits.
You can use the 1:1 ratio to swap dill and fennel leaves. It means that 1 teaspoon of dill can replace every teaspoon of fennel fronds.
The combination of dill and eggs will never let you down! You can see this video to know more:
14. Hoja Santa Leaves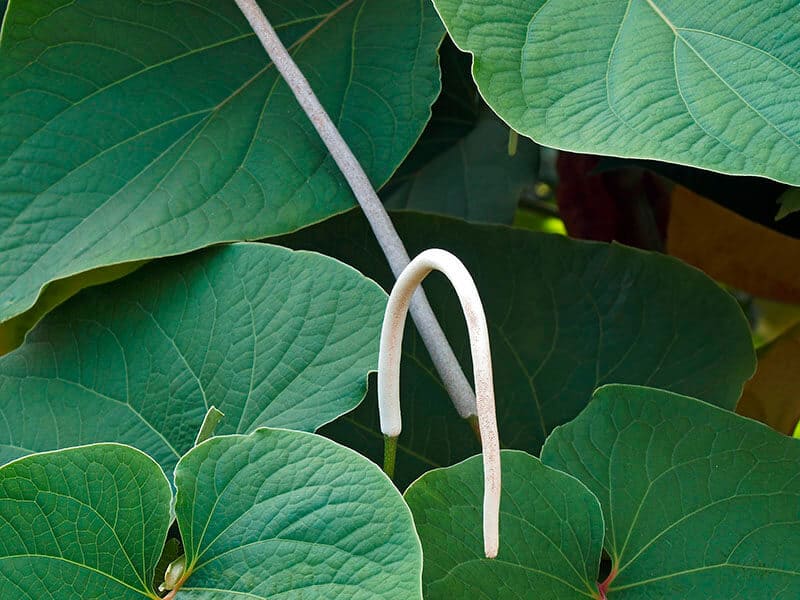 Hoja Santa is widely used in Mexican cuisine. Chopped Hoja Santa leaves are usually added to scrambled eggs, soups, and stews. Also, you can use them to wrap meat, fish, or tamales. To enhance the flavor, combine them with garlic, cilantro, and lime.
If you desire an intense peppery note for your dish, do not ignore Hoja Santa leaves. Besides, they also share the same licorice flavor with fennel fronds. The taste of Hoja Santa leaves is considered to resemble anise seeds.
You can use 1 teaspoon of Hoja Santa leaves instead of 1 teaspoon of fennel leaves for a best-substituting result. Also, 1 cup of fennel leaves can be replaced by 2 Hoja Santa leaves.
15. Parsley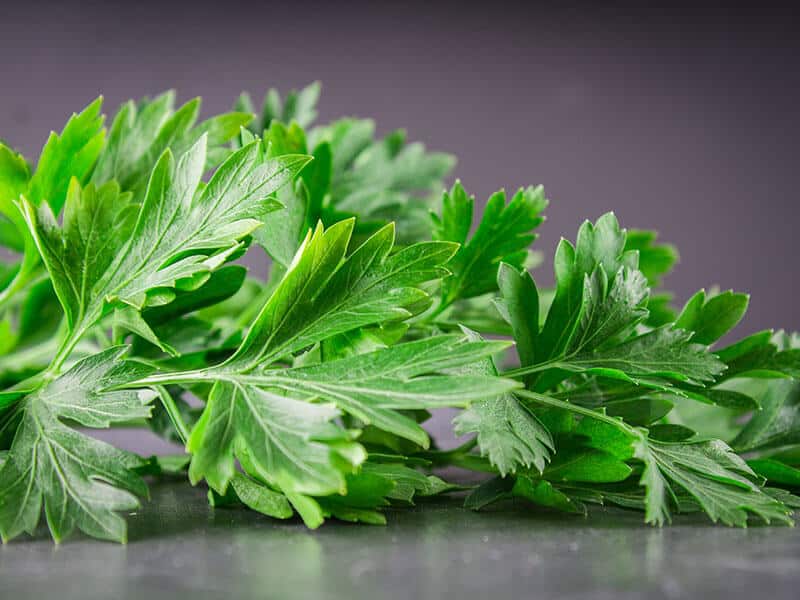 Parsley is a famous herb, so it may not sound strange to you. Thanks to its peppery and slightly earthy taste, you can use it to substitute fennel leaves. However, it tastes cooler than fennel leaves.
There are 2 varieties of parsley: flat-leaf and curly-leaf parsley, and both of them can replace fennel leaves well. But people prefer using flat parsley because the curly one is difficult to clean all the impurities.
Parsley goes well with fish, couscous, salad, and omelet. For vegetarians, it enhances the flavor of olive oil. Or you can season breadcrumbs, grated cheese, and mushrooms with chopped parsley. For a more flavorful effect, you can chop it coarsely.
When substituting, let's start with a small amount of parsley first, and feel free to add extra parsley until the flavor suits your taste buds.
How about making a mouth-watering parsley pesto to enjoy with bread?
16. Mexican Avocado Leaves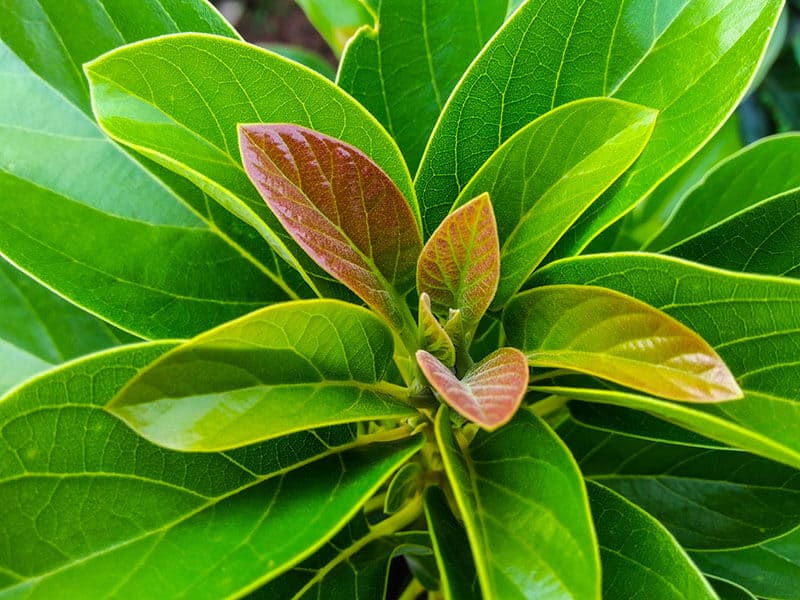 I'm sure that most people have tried avocado once in their life, and avocado is also a popular and favorite fruit of many people. But did you know that there is an aromatic herb made from toasted leaves of Mexican avocado trees?
Are you curious about the flavor of this herb and how it can be a fennel leaves substitute? Mexican avocado leaves have a slightly bitter, creamy, and mild taste with a slight hint of anise-licorice that can bring a similar effect to fennel leaves to your dishes.
You should toast the leaves first to make the flavor deeper. Then, add this aromatic herb to your soups, stews, guacamole, black beans, broths, and barbacoa (Caribbean-style grilled meat).
Consider using 1 teaspoon of Mexican avocado leaves instead of 1 teaspoon of fennel leaves in every dish listed above.
FAQs
It's time to explore some questions about the fennel that are usually asked! I hope you will find your answer here and no longer be confused.
Which Substitute Do You Decide To Use In Place Of Fennel?
I have introduced various replacements for fennel bulbs, leaves, and seeds. Each part of the fennel requires different alternatives. Moreover, you should know what recipe you will make to choose the most suitable substitute.
Also, pay attention to the substitute's flavor and adjust other spices and seasonings to avoid overwhelming.
I hope you are satisfied with the list of fennel substitutes I have introduced today. Which one are you fond of? Let me know by leaving some words in the comment box. By the way, like and share this post if you find it fascinating.
References
En.wikipedia.org. 2021. Fennel – Wikipedia.
Healthline. 2021. 10 Science-Based Benefits of Fennel and Fennel Seeds.