An Asian meal can't lack kaffir lime leaves, but what if you don't have them? Well, it's time for some kaffir lime leaves substitutes! And rest assured, my options aren't just some random herbs.
In this article, I'll provide all the herbs that taste almost exactly like kaffir lime leaves and how you should use them. This way, you won't feel bewildered with all these options and end up cooking them wrong.
There's no time to wander around anymore! Start reading now!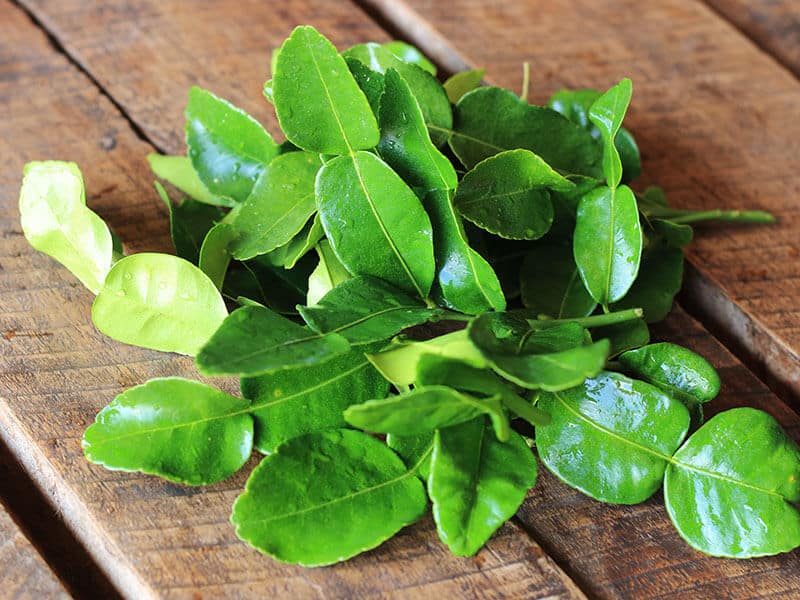 Brief Knowledge About Kaffir Lime Leaves
It's okay if you haven't heard about kaffir lime leaves before. This herb often comes in dried or frozen forms, exclusive to Asian markets. So, it's hard to find it in typical grocery stores and supermarkets, especially when you aren't a professional about Asian cuisine.
Despite their scarce availability, kaffir lime leaves are a big name in the culinary world, thanks to their distinct citrus aroma. Accompanied with a pungent hint, these leaves are a perfect match for any Asian dish.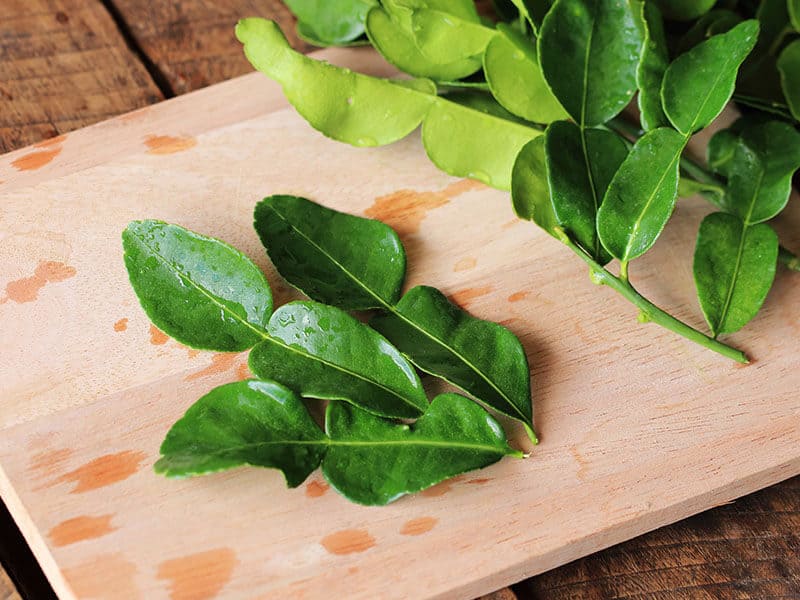 However, make sure not to serve kaffir leaves raw as they are so bitter to the point of inedible. Soups, curries, sauces, rice dishes,… it could take all day to list out all the recipes you can make with this herb.
Also, kaffir lime leaves are widely known as "makrut lime leaves" or "Thai lime" in South Africa.(1)
Find out how Asian people use kaffir lime leaves to the fullest!
Kaffir Lime Leaves Substitutes Conversion Chart
Before getting to the specific information, let's take a quick look at this table here. It'll show you all the promising options to replace kaffir lime leaves and their conversion rate for the best result possible.
| | |
| --- | --- |
| Kaffir Lime Leaves Substitutes | Conversion Rate |
| Lime Zest | 1 kaffir leaf = 1/8 teaspoon lime zest |
| Lemon Zest | 1 kaffir leaf = 1/8 teaspoon lemon zest |
| Lime Juice | 1 kaffir leaf = 1/2 whole lime |
| Preserved Lemon | 1 stalk kaffir leaves = 1/4 teaspoon preserved lemon |
| Bay Leaves | Depending on your palate |
| Lemon Thyme | Same amount of kaffir lime leaves or a bit more |
| Lemongrass | 1 kaffir leaf = 1/3 – 1/4 fresh lemongrass stalk / 1 teaspoon dried lemongrass |
| Curry Leaves | Depending on your palate |
| Basil (+ Cilantro And Mint) | Depending on your palate |
| Mixed Herbs | 1/2 teaspoon bay leaves + 1/4 teaspoon lime zest + 1/8 teaspoon lemon thyme |
| Other Citrus Leaves | 1 kaffir leaf = 1 1/2 citrus leaves |
11 Substitutes For A Perfect Kaffir Lime Leaves Taste
As I've said above, looking for kaffir lime leaves is not simple. The best thing you can discover is the dried or frozen version. So, if you want to replicate these leaves' actual flavor, it's better to consider these options below.
Lime Zest
Since you are searching to replicate the flavor of kaffir lime leaves, it's understandable to use the other parts of the lime tree. In this case, it's lime zest. You don't have to use exact makrut limes; any lime can do the replacing work just fine.
Grate about 1/4 teaspoon of lime zest for 2 kaffir lime leaves. You can use it for any Asian dish. Lime's robust citrus flavor and aroma can enhance your meal without overpowering it. Just be careful not to grate the white layer inside since that part is terribly bitter.
With this instruction, you'll grate your limes smoothly like a professional chef.
Lemon Zest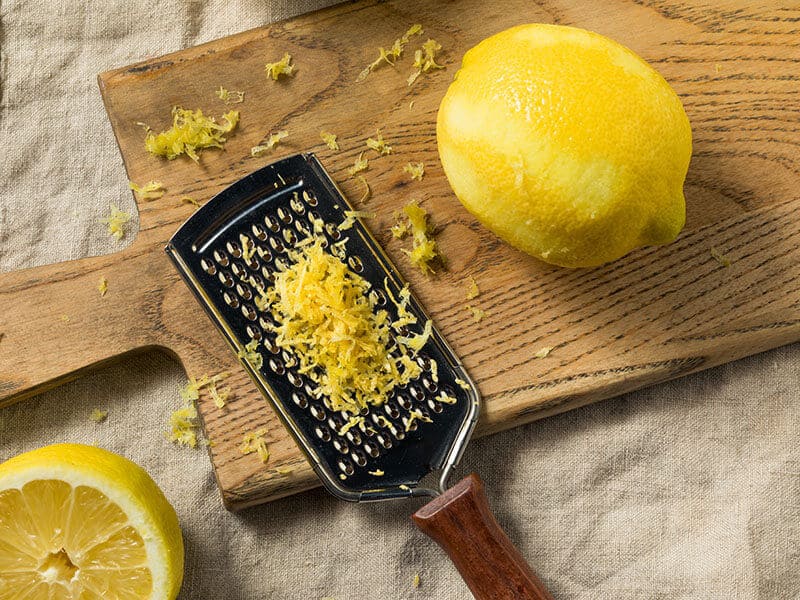 Lime is one of the alternatives that have the closest taste to kaffir lime leaves. But as lime's more famous in Asia, you may have trouble finding it in your regular grocery stores. That's when lemon zest comes to help.
While lemon zest is slightly sweeter with a less intense aroma, it's still a decent choice to replace makrut leaves. You can use it with the same amount of lime zest. If lemon zest's flavor can't satisfy you, feel free to mix it with lime zest.
Lime Juice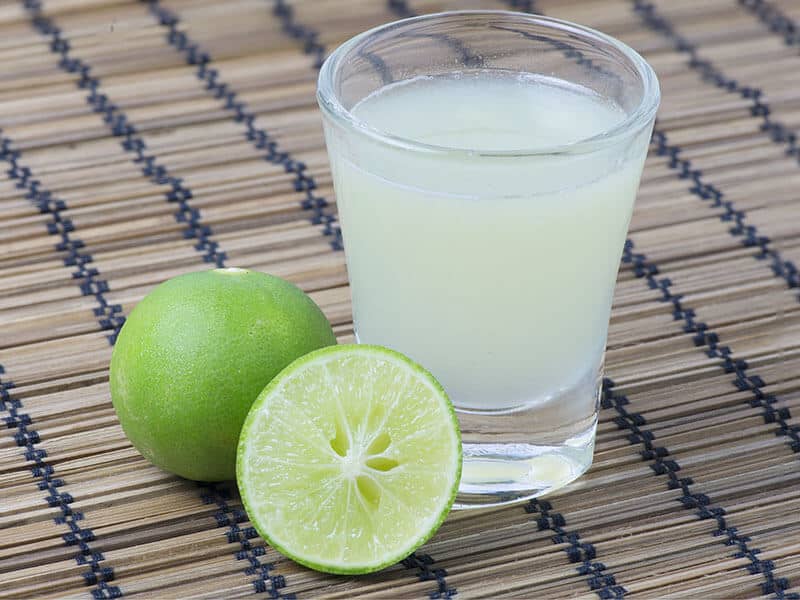 If you aren't confident in your grating skill, you can swap to lime juice instead. Among numerous types of limes, Persian lime should be your priority.
Not only is its flavor pretty similar to kaffir lime leaves, but this lime also doesn't have any seeds, making the preparation much simpler for you. Just slice your lime in half and squeeze for the juice.
However, lime juice's usage is quite limited as it has a totally different texture from kaffir leaves. You can mainly use it for curry dishes or soups.
Preserved Lemon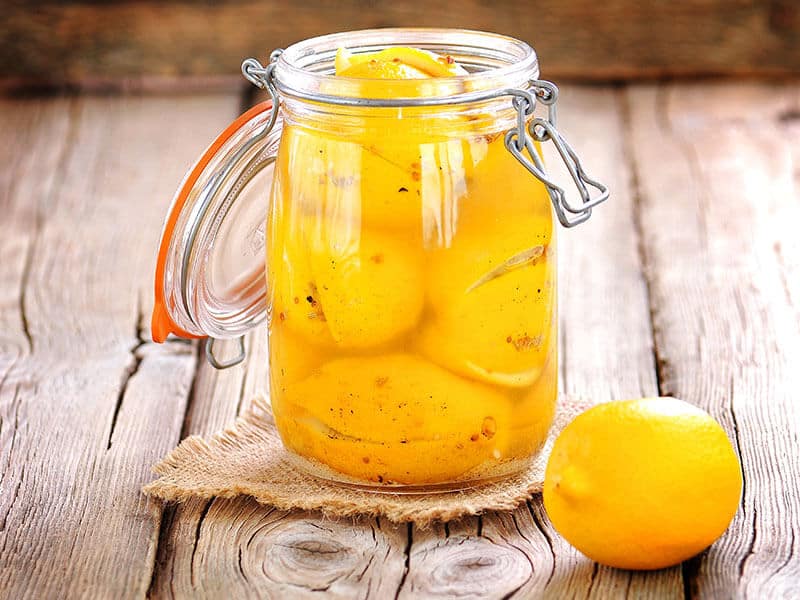 Preserved lemon may sound strange to you, but it's an exciting way to enhance your lemon's flavor. By pickling it with vinegar and salt, you'll earn a unique taste with more tartness than usual.
That's why you can use it instead of kaffir lime leaves in various recipes, especially ones with seafood like shrimp or fish. For one stalk of makrut leaves, you should use 1/4 teaspoon of chopped preserved lemon.
But don't forget that your preserved lemon contains salt already, so you should cut down on the amount of salt in your dishes.
This preserved lemon doesn't cost you any sweat at all. You can see this video to know more:
Bay Leaves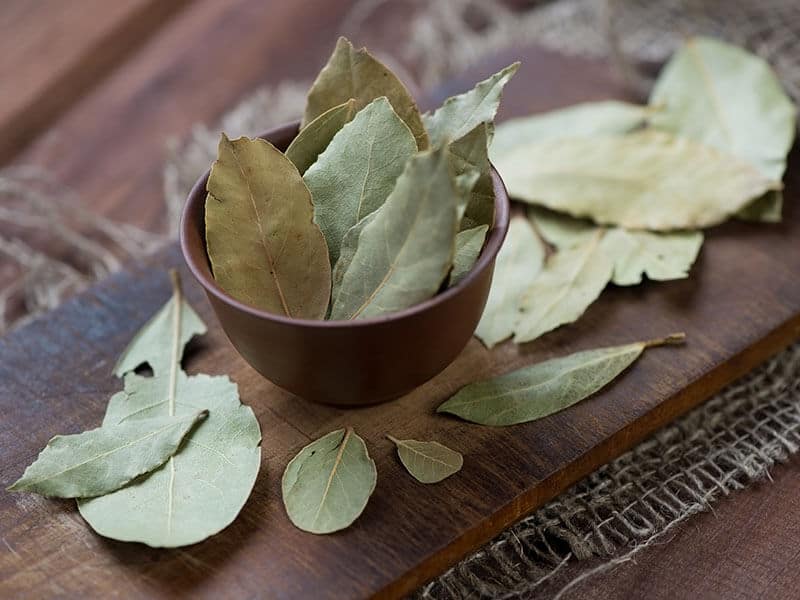 You can't skip bay leaves when talking about kaffir lime leaves replacements. They look almost alike, and bay leaves have the same zing as the original.
Sadly, this option has a minor drawback: it leans more on the herbal side with a floral flavor. That's why people often combine bay leaves with lime/lemon zest to compensate for its lack of citrus flavor.
However, with savory dishes such as soups, stews, or sauces, bay leaves are still one of the best seasoning options for you.
Lemon Thyme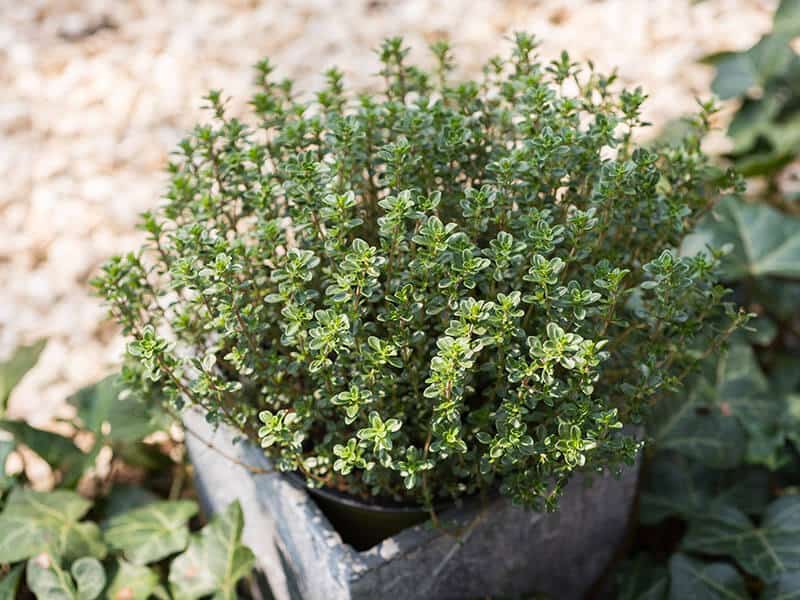 Although its name is "lemon thyme", this herb doesn't relate to lemon. In fact, it belongs to the mint family. The reason for its name lies in this herb's citrus flavor.
Unlike other thymes, lemon thyme doesn't taste much bitter. Instead, you'll get a mouthful of lemony flavor and scent when using this herb, making it a suitable option to switch kaffir lime leaves out.
Lemon thyme matches well with almost any recipe, from soups, stews to fish, meat dishes, and even salads.
Lemongrass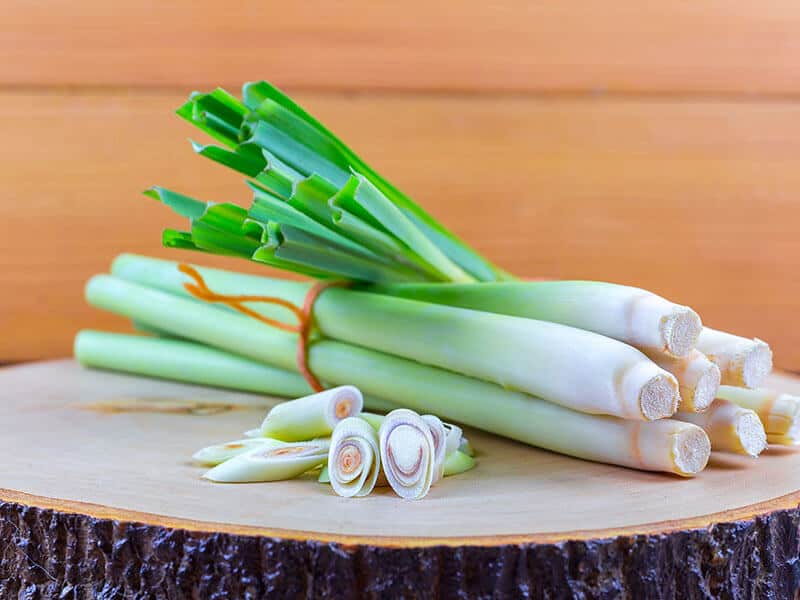 If you love Asian cuisine, you must have heard about lemongrass. Aside from its medical uses, this herb appears in various dishes for its unique flavor.
But why can it stand in for makrut lime leaves? That's because when crushed, lemongrass stalks will release a citrus fragrance somewhat similar to lemon mint.
Also, lemongrass doesn't taste too robust, so if you accidentally put in a bit too much, it won't affect your dish's balance. But typically, 1 lemongrass stalk equals 3-4 kaffir leaves. If you use the dried lemongrass, 1 teaspoon is enough.
If you want your lemongrass to shine in any dish, you should learn these preparation methods.
You can see this video to know more:
Curry Leaves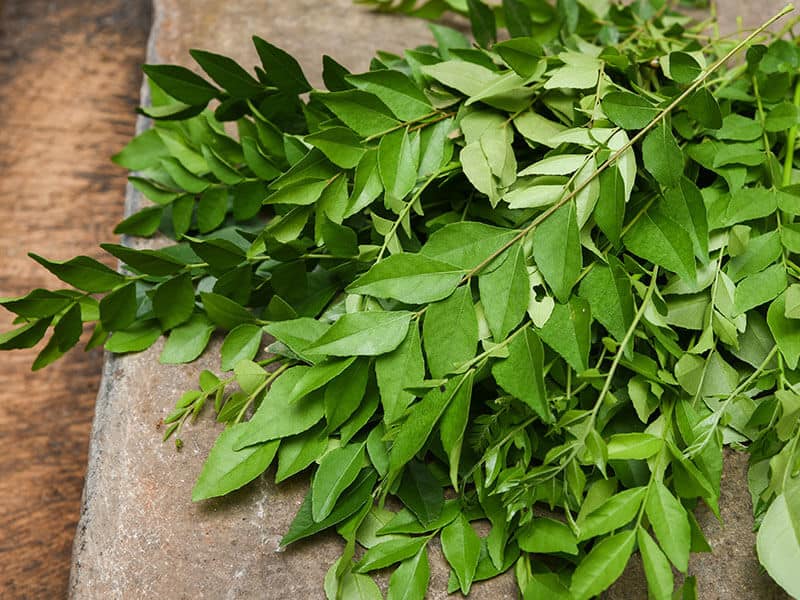 Curry leaves will save your curry dishes every time you run out of kaffir lime leaves. Although they can't bring you the same robust, tangy taste as the original, these leaves can still make an excellent flavor addition to your Indian recipes.
Another small note for you: Unlike makrut leaves, curry leaves are inedible. So, you need to remove them from your dishes after cooking.
Basil (Combined With Cilantro And Mint)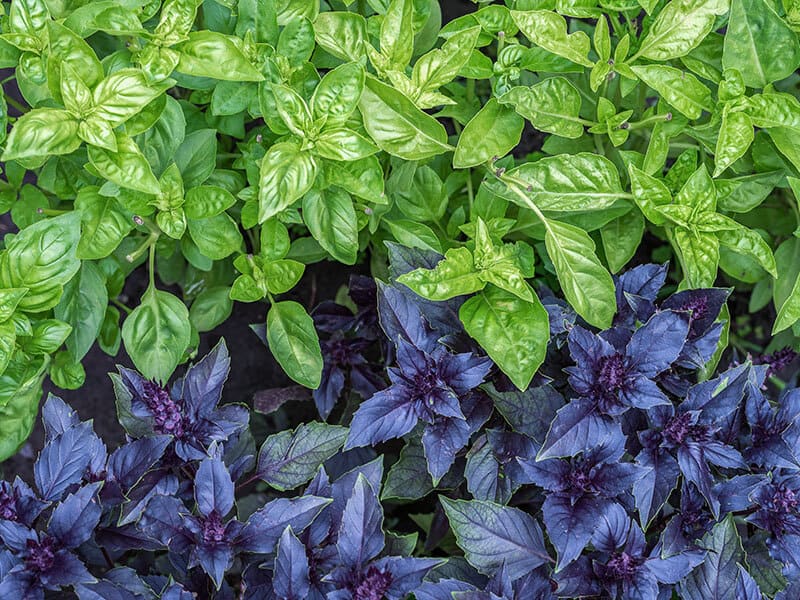 Just like some options in this list, basil is a common herb in Asia, specifically in Southeast regions. There are thousands of basil for you to try, but the most well-liked one in the culinary world is Thai basil.
Thai basil can fit in almost any dish, not just Thai cuisine, thanks to its versatile uses. Some even use Thai basil in their summer rolls for more flavor and aroma. That applies to every recipe requiring kaffir lime leaves.
You can combine it with other herbs like cilantro, mint for more layers of flavor.
You'll have fresh basil all year round with these storing ways.
Mixed Herbs
Since kaffir lime leaves' flavor is relatively complex, one single herb may not be enough to recreate it. Thus, that leads you to this option: mixing several herbs at once.
As for which herbs to use, I've already mentioned them above: lime zest, bay leaf, and lemon thyme. This way, you'll have both the herbal taste and the citrusy fragrance.
To replace makrut leaves in your dish, I suggest using 1/2 teaspoon of bay leaves combined with 1/4 teaspoon of lime zest and 1/8 teaspoon of lemon thyme.
Other Citrus Leaves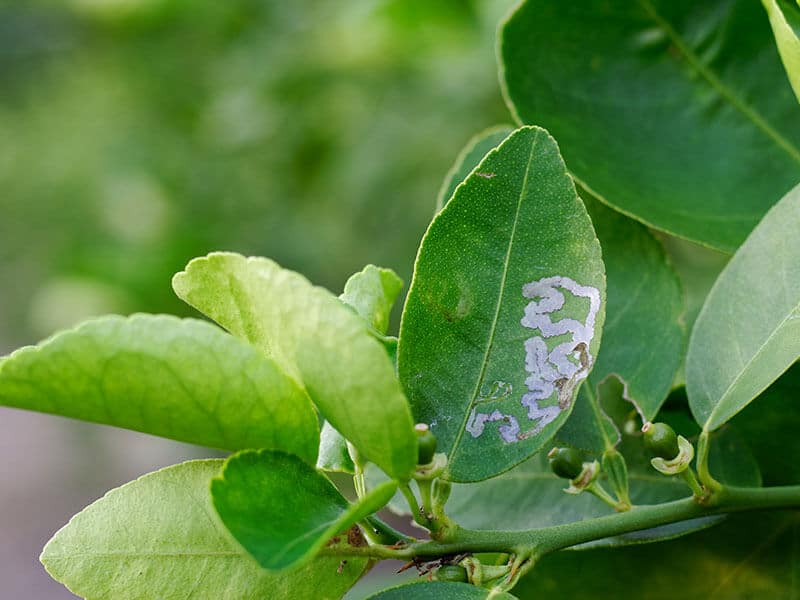 While this situation is least likely to happen, sometimes you may run out of all options above. At those times, your best bet is swapping kaffir lime with other citrus leaves like lime, lemon, or orange. They might not be as robust as the original, but they still give you a decent citrus flavor.
Therefore, you may want to add more of them than the required amounts. The most suitable ratio is 1 1/2 citrus leaves for one makrut leaf. But you are free to use more if you want.
Bonus Information: Do You Know You Can Leave The Kaffir Lime Leaves Out?
While kaffir lime leaves do provide a distinct flavor that many people love, it's still an additional herb. That means you aren't obliged to use it. Omitting these leaves won't change your dish's taste too much.
FAQs
Knowing the name and how to use these substituting options may seem enough for you now. But, let me enlighten you more with these most commonly asked questions about this topic. Stay tuned!
How About Other Parts Of Kaffir Lime?
While kaffir lime belongs to the citrus family, unlike other types of lime, its fruit doesn't produce much juice, making its leaves a preferred choice. However, you can still use kaffir limes to make sour candies.
With this article, now you can enjoy kaffir lime leaves' taste all the time without having to search all your area. Feel free to share this list with anyone suffering the same trouble. And share your other ideas about kaffir lime leaves substitutes in the comment section!
References
Anon, 2021. Kaffir Lime. Wikipedia.
Anon, Kaffir lime leaves. My Spice Sage.