"Substitute for leeks?", "What can I pick?". These questions just come to your mind when you run out of leeks and unluckily you cannot find them in the supermarket too. Don't worry; leek substitute is not hard to find as you might think.
Leeks are the most popular cooking ingredient in the world, but it does not mean nothing can replace them. Instead, it is surprising that you can have many other choices. Reach out to my post right now. I'm sure you can get many good alternatives to add to your recipes!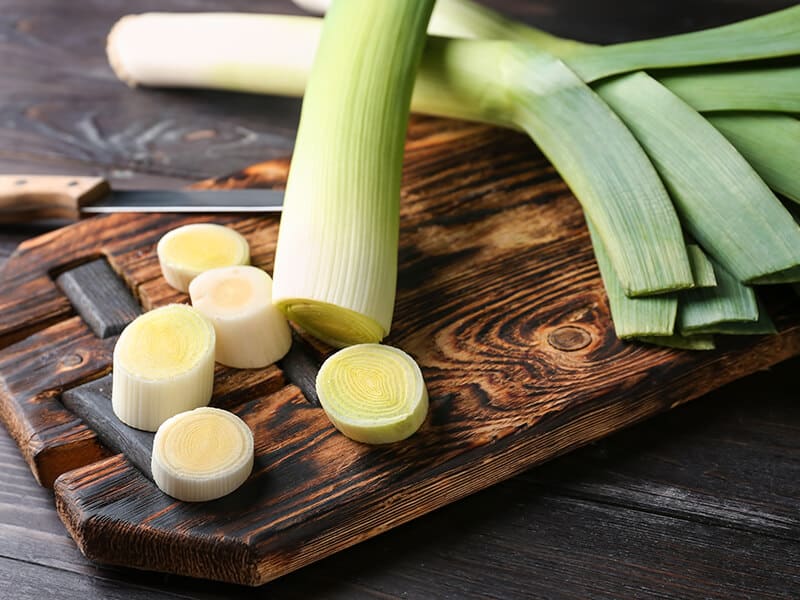 It Is Easy To Find Leek Substitutes!
Yes! You don't get it wrong! It is literally easy to find substitutes for leeks. Since leek is a member of the large Allium family, "one," "two," "three"… well, you can even find more than 10 replacements. What good news!
Scroll down to discover more information; I have up to 13 recommended leek replacements for you to choose!
Green onions (Scallions)
Spring Onions
Sweet Onions
Yellow Onions
White Onions
Red Onions
Shallots
Celery
Wild ramps
Garlic
Chives
Frozen Leeks
Onion Powder
Let's get started right now!
Leeks – One of The Healthiest Foods In The World!
So, let's first talk about some of the common features of this ingredient. Some of them may not seem new to you but some others can be very helpful. Just visit this part for a few minutes. I'm sure it will not take so much of your time!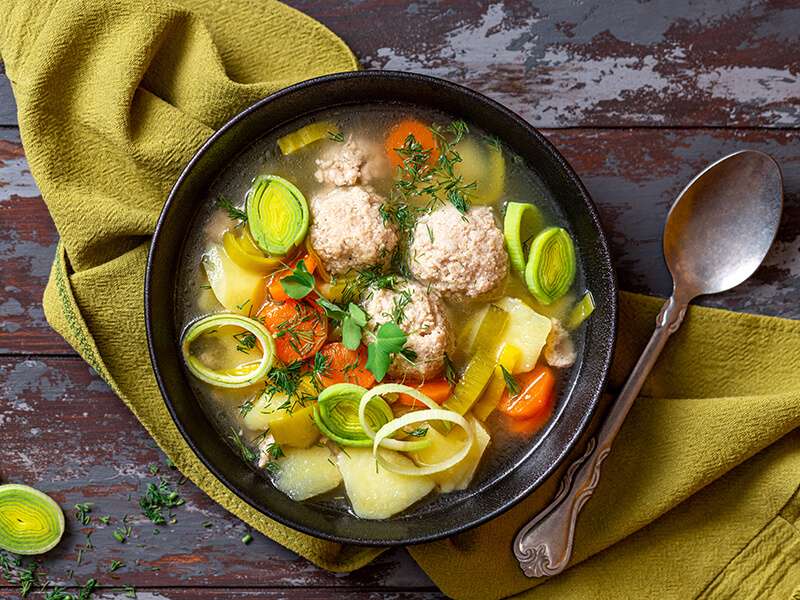 1. What Is Leek?
Leek is one of the most popular and versatile ingredients in the culinary world. This vegetable has a long white stalk at the bottom and grows out into green leaf blades at its top. It is a child in the Allium family, which is closely related to onion and garlic.
The whole leek can be used, but the white stalk is usually more prefered than the dark green leaves because of the softer texture and tastier flavor. This ingredient makes every kitchen its home since it is easy to cultivate and adaptable in almost all kinds of weather.
It is a fact that leek was an indispensable part of human cuisine a long time ago. At least from the second millennium BCE, Egyptians used them as an essential food for their diet. Not only that but it also is favored by the ancient Romans. (1)
And until now, leek has never lost its throne to any other member in the royal Allium family.
2. What Does Leek Taste Like?
The taste of leeks is described as onion-like but milder and more pleasant. It also has a slight natural sweetness.
On the other hand, the white stalks and the green leaves do not taste completely the same. White the white part is more aromatic and tender, the green part is chewier and less flavorful.
3. Leek And Its Multi-Use In Cooking
When it comes to culinary uses, leeks are one of the most versatile ingredients ever. You can find them in European cuisine, American cuisine, Asian cuisine, and even African cuisine is not an exception!
As A Cooking Ingredient
It can be said that leeks seem to be the "sweetheart" of every cuisine in the world! They are present in a wide range of dishes, play an important role in many recipes as a flavor-pushing condiment.
Finely chopped leeks are usually added to soups, broths and sauces to achieve the best version of the dishes. Furthermore, you also can find them in pizza salads, stews, hot pot, mashed, grilled, and roasted recipes.
This ingredient has almost dominated the whole world!
As A Savory Dish
As I mentioned above, leeks are a versatile vegetable, so you can expect mouth-watering dishes from them too. They can be treated independently as a side dish in your dinner.
In France, leeks are boiled and served with vinaigrette, which is also called "asperge du pauvre" (Poor man's asparagus).
However, in Turkey, leek recipes become more complex and require more techniques. Leeks are seasoned with different condiments to create the ultimate delicacies.
Leeks are one of the two ingredients in potato and leek soup! Watch this video to know more:
4. Fun Facts: What You Might Want To Know More About Leeks
In this part, you can find some interesting facts about this healthiest vegetable. It will be fun to tell your kids all the knowledge below.
It's easy to grow leeks from their seeds, but the harvest time can take up to 6 months.
Roman Emperor Nero is a big fan of leeks. Since he believed it could improve his voice's quality, this vegetable was regularly served in his soup or oil. And his nickname "Leek Eater" appeared for this reason.
Leeks actually originate from Central Asia, but they are more popularly cultivated and have preferred Europe and the Americas for thousands of years.
Leeks became Wales' national emblem since the army of Welshmen, who brought leeks by their side as a distinguishing sign, won an ancient battle.
In ancient times, Greeks used leeks as an effective treatment for nosebleeds.
Health Benefits Of Leeks – What You Can Gain?
Leeks are named as the world's healthiest food. They are consumed popularly not only because of their flavor-doubling properties but also the health benefits they can offer. Here, I will reveal the most prominent advantages of leeks.
1. A Huge Package Of Nutrients
Leeks provide a multitude of essential nutrients for your body than any other food. In particular, they are rich in vitamin A, C, K, B6, folate, iron and manganese, which are beneficial for your heart, vision, thyroid, reproduction, and immune system. (2)
2. Anti-Cancer Properties
Many pieces of research have indicated that leeks contain a lot of cancer-fighting compounds, such as kaempferol. Not only can this compound prevent the spread of cancer cells but also help to kill them (3).
3. Good For Heart Health
Many compounds found in leeks are closely related to a lower risk of heart attacks and strokes. On the other hand, leeks also help to regulate blood pressure, cholesterol levels, and vascular function as they contain flavonoids.
4. Beneficial To Your Digestive System
Leek is an ideal source of soluble fiber – an essential nutrient for friendly bacteria. These bacteria produce short-chain fatty acids, which work as protectors of your gut health (4).
What else is more? Discover more health benefits of leeks here!
An Overview Ratios Between Leek And Its Replacements
Before going to the detailed explanations, take a look at this table below first. This is the summary of ratios between leek and all of its substitutes.
| | |
| --- | --- |
| Substitutes | Ratios (Leeks/Substitutes) |
| Scallions | 1 cup chopped leeks = 1 cup chopped scallions |
| Spring Onions | 1 cup chopped leeks = 1 cup chopped spring onions |
| Sweet Onions | 1 cup chopped leeks = 1 medium-sized sweet onion |
| Yellow Onions | 1 cup chopped leeks = 1 cup chopped yellow onions |
| White Onions | 1 cup chopped leeks = 1 cup chopped white onions |
| Red Onions | 1 cup chopped leeks = 1/2 cup chopped red onions |
| Shallots | 1 cup chopped leeks = 1 cup chopped shallots |
| Celery | 1 cup chopped leeks = 1 cup chopped celery |
| Wild Ramps | 1 cup chopped leeks = 1 cup chopped wild ramps |
| Garlic | 1 cup chopped leeks = 1/2 teaspoon chopped garlic |
| Chives | 1 cup chopped leeks = 1+⅔ cup chopped chives |
| Frozen Leeks | 1 cup chopped leeks = 1 cup chopped frozen leeks |
| Onion Powder | 1 cup chopped leeks = 1 teaspoon onion powder |
13 Substitutes For Leeks – The Answers Are Right Behind You!
Now, let's move to the main part. I'm sure you are in a hurry to find the solutions for saving your dishes. This part is definitely what you urgently require right now!
1. Scallions (Green Onion)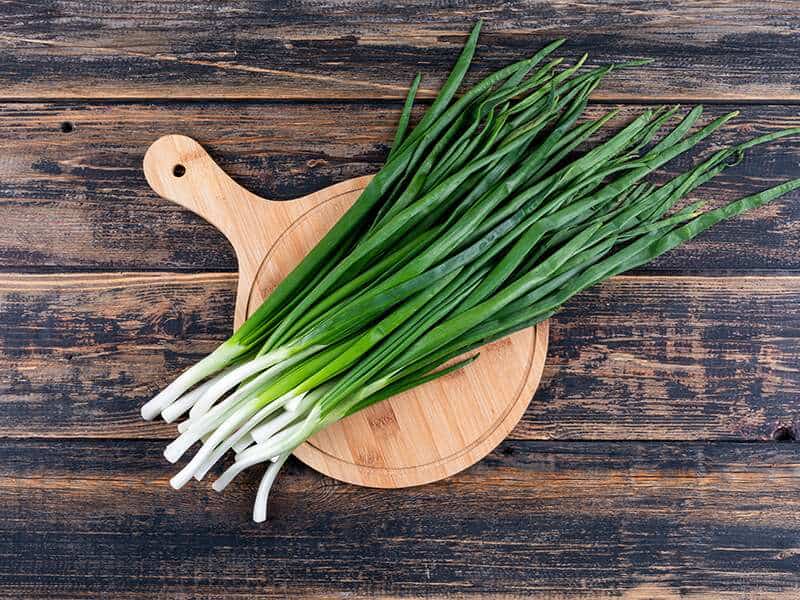 My top recommendation for you is scallions, or also known as green onions.
From the outside appearance, scallions look exactly like the mini versions of leeks. This vegetable also has the same root from the genus allium family, which explains why they are the best substitute for leeks.
If leeks are more favored in America or Western countries, scallions are absolutely the diamond of Asian cuisine. They are mainly used as an addition in sauces, soups, and stir-fries. You rarely see them served as a separate dish.
In terms of flavor, scallions have a stronger taste and scent than leeks. However, most of the time, you may not realize this little difference as it's not too significant. For 1 cup of chopped leek, you can replace it with the same 1 cup of chopped green onion (1:1).
Note: Due to the smaller size, scallions can easily be overcooked. Therefore, you should add them at the end of cooking to keep their fresh taste.
Watch this video to know more:
2. Spring Onions
Another very suitable Allium member family that can be used as a leek substitute is spring onions. In some countries, spring onions are also referred to as green onions (or shallots). However, it is not the case in America.
Green onions don't develop the large bulbs, while spring onions, on the other hand, have large bulbs as they are literally the regular onions that are harvested soon. They are a lot softer and don't have too much acidic content.
Their taste is milder and almost as pleasant as leek. Plus, spring onions are extremely suitable to be added in grills. You can use the same portion like leeks when you add them to your dishes (1 cup chopped leeks for 1 cup chopped spring onions).
3. Sweet Onions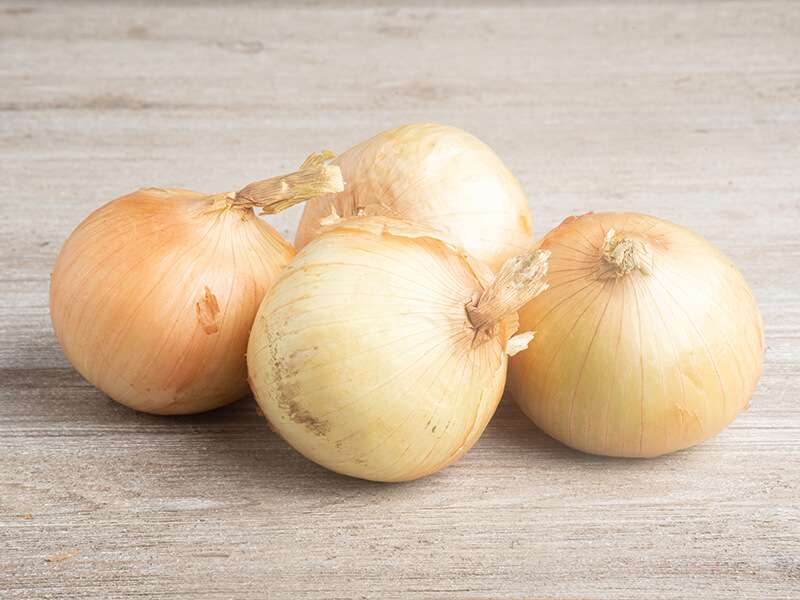 It is not surprising that sweet onions can be ranked in the alternative list for leeks. This vegetable appears in every corner of America and it is too easy to find them in a grocery store.
Similar to scallions, sweet onions have a stronger and more pungent taste that can make anyone cry if they dare to chop them. However, scallions' natural sweetness can help to balance their overweight flavor.
This vegetable, on the other hand, can be an excellent ingredient in many dishes. They can even be eaten raw or cooked. And yes, sweet onions are the main key for the onion ring recipe – one of my favorites! They are much more flexible compared to leeks.
To substitute them with your leek, use 1 medium sweet onion to replace 1 large leek (1 cup chopped). But if you don't mind, an equal quantity is not a problem. Additionally, since sweet onions are a water-based ingredient, add them at the end or you'll end up with a mushy dish.
4. Yellow Onions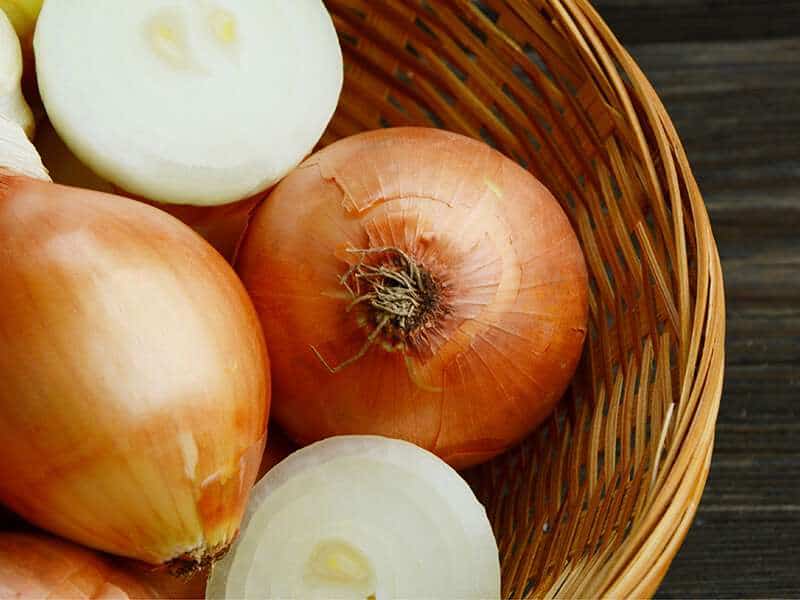 Want to find the best replacement for leek in need-to-cook dishes? Then yellow onion is the way to go! Yellow onions have a moderate amount of sugar. They don't hold too much sugar content like sweet onions nor too pale like scallions.
In other words, you can add them to your soup, stock, stew, or tomato sauce. Yellow onions are the most neutral substitute you can find for leeks. They help to improve the taste but won't overwhelm your dish.
Furthermore, yellow onions are a great option for caramelizing. Don't forget to use them as the base for your roasts and braises to have the best version of the recipes.
At the most decent ratio, use 1 cup of chopped yellow onions to substitute for 1 cup of chopped leeks (1:1).
5. White Onions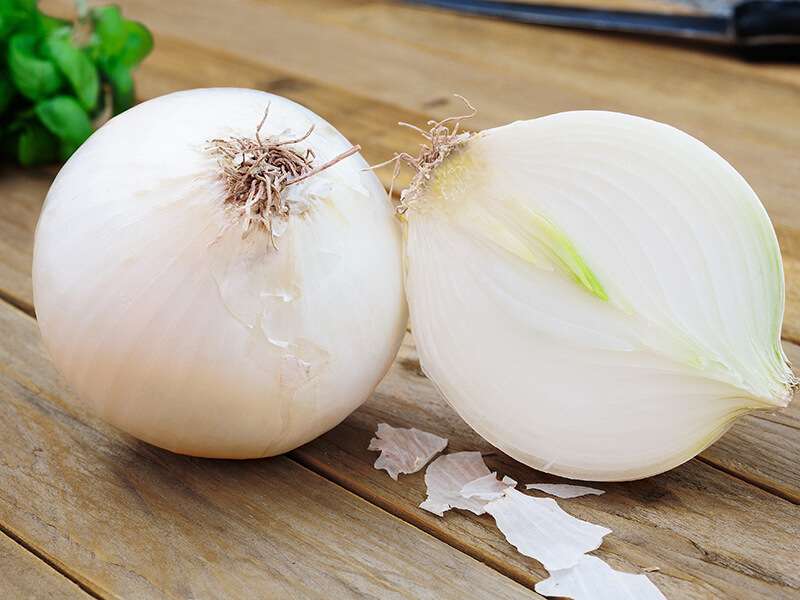 White onion, as its name suggests, has a thin white skin with similar white flesh. This type of onion is usually larger than yellow onions but smaller than sweet onions. Not only that, but they also have a mild sweet taste like sweet onions.
Replace them with leeks in salsa, stews, guacamole, salads, or sandwiches. They almost work incredibly well in these dishes. If you are calling for a leek substitute in uncooked recipes, nothing can deserve to be the champion as white onion.
For the closest leek-like flavor, use 1 cup of chopped white onion with 1 cup of chopped leeks.
6. Red Onions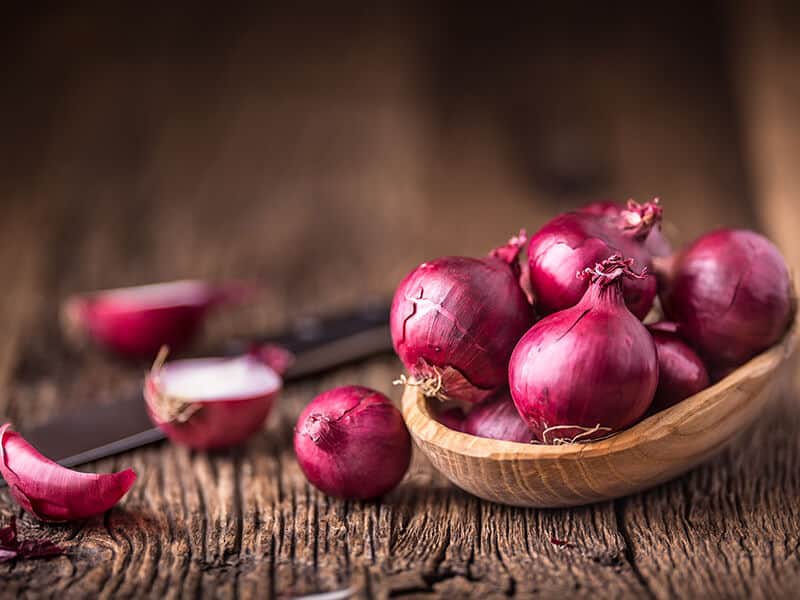 Red onions have another name, called purple onions. This kind of onion has purplish-red skin, and when you cut them horizontally, you can see the white flesh is surrounded with red too. Red onions have a very intense flavor, almost twice as much as leeks.
However, you may be surprised to know that red onions show their best in their fresh form. In particular, they are often added in salads, salsa, tacos fillings, and fresh sauces. Interestingly, they can also be made into a jam called red onion marmalade.
The best ratio for this alternative is 1/2 cup of chopped fresh red onion with 1 cup chopped fresh leeks. Plus, the red color of these onions can affect your dishes' appearance. Consider carefully before using them.
7. Shallots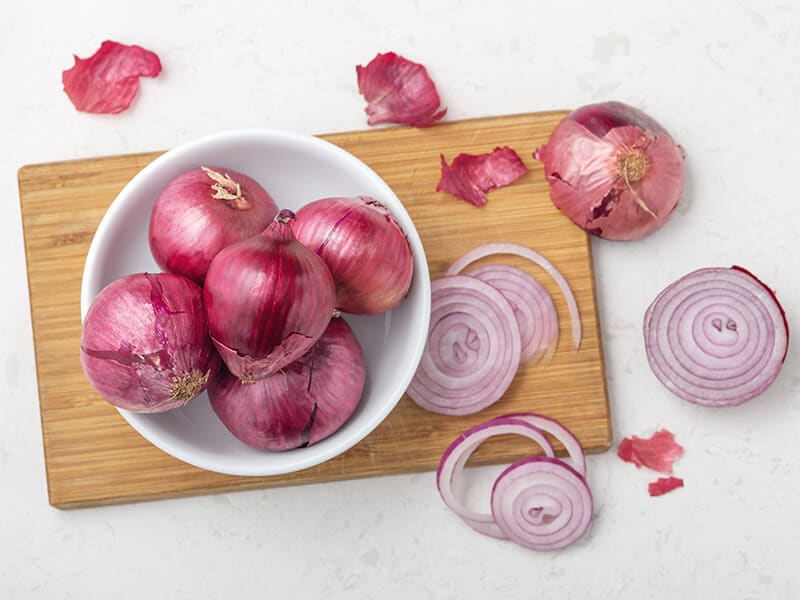 Another Allium member you can use as a good substitute for leeks is shallots. From the outside, they may look quite similar to onions, but when you peel or cut them off, you can see 3 – 6 cloves or bulbs instead of a ring-like texture as a typical onion.
Shallots' flavor is also slightly different from leeks and onions as well. They taste more garlicky and more dedicated. But fortunately, you don't need to worry whether they can take your food's spotlight away. Shallots are too "mild" to do that job.
As an alternative, use the same volume of leeks, of which 1 cup chopped leeks will be equivalent to 1 cup chopped shallots. Keep in mind that shallots are the winner in soups, sautés, or risottos.
8. Celery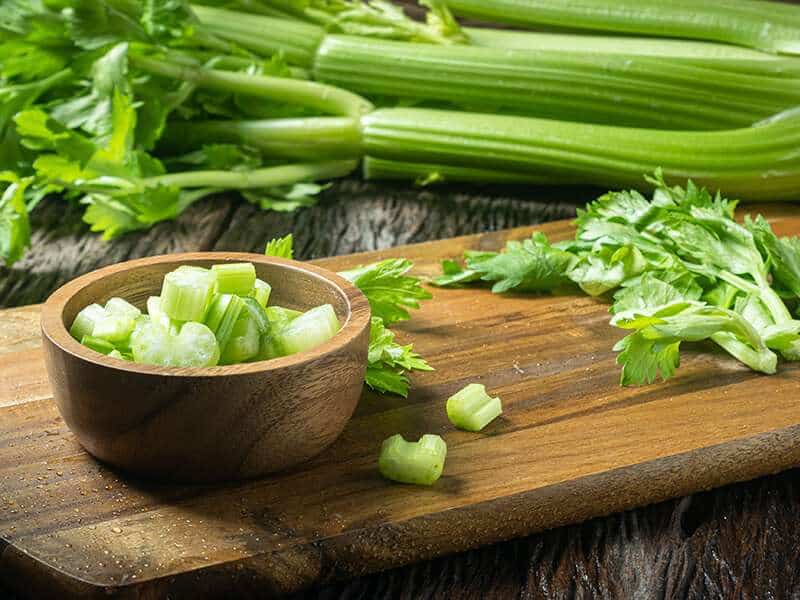 Celery is the most prominent member of the Apiaceae family. This vegetable is famous for its strong but non-offensive flavor. It is perfect for pasta dishes, salads, or soups.
Some people may don't like its distinctive smell and fibrous texture, but celery does not deserve to be skipped out. Let's replace it in fiber-need recipes, such as stews. You will not be disappointed. Changing may create magic. Who knows!
About the ratio, go for a 1:1 volume (1 cup chopped celery will be equal to 1 cup chopped leeks.)
9. Wild Ramps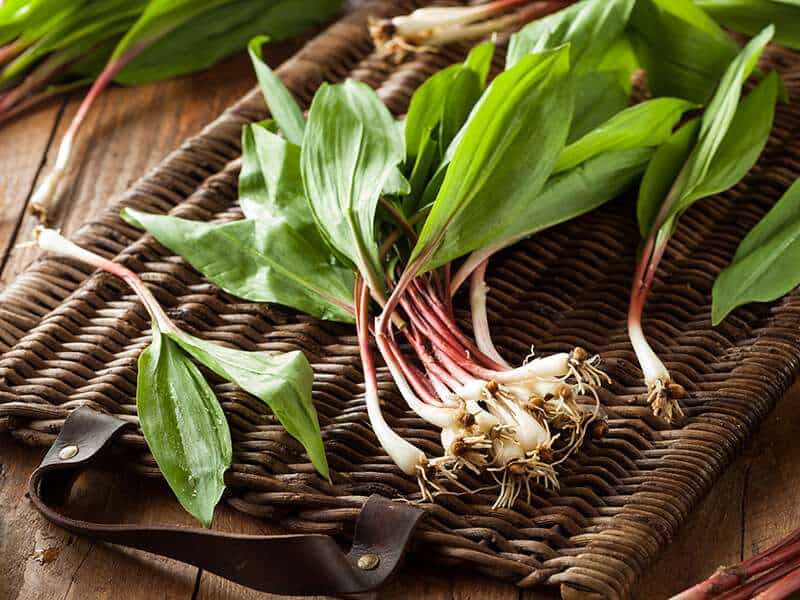 Wild ramps, or sometimes also can be called wild leeks, grow mostly in North America. This ingredient has a short white bulb in the bottom and the stem is slightly purple then turns green in the leaves. Like shallots, wild ramps give off a pungently garlicky-onion flavor.
And due to having the same Allium background, you can be sure that this replacement will not overpower your dishes. All you need is to copy the amount of leeks – the same proportion is the best formula (1 cup chopped leeks equals 1 cup chopped wild ramps).
Nonetheless, there is a limit: It is hard to find wild ramps in the normal supermarket. They are only available in some regions.
10. Garlic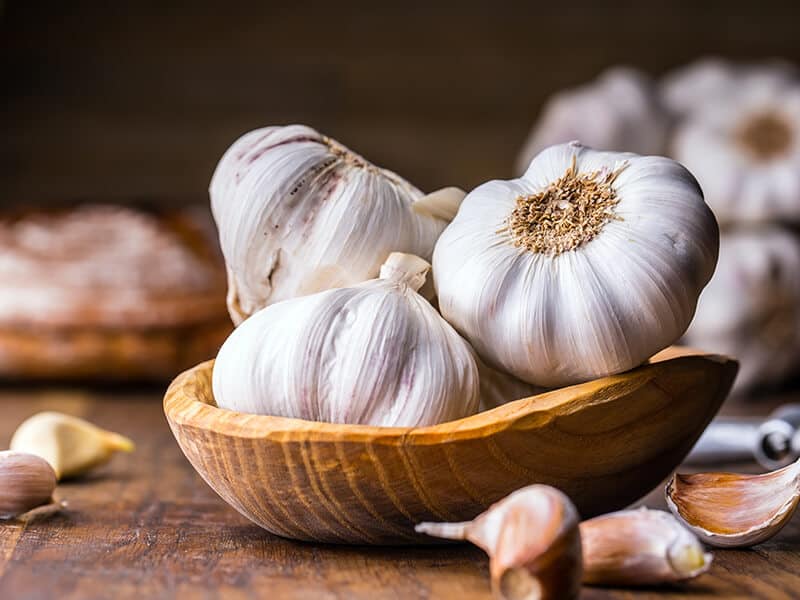 Wait! Don't hurry to step away from this ingredient. Garlic is not as bad as you thought. Garlic has a strong smell, even stronger than celery twice? Yes. But in an amazing way! Supposing you can't find any of the substitutes above, garlic is definitely worth considering.
In fact, garlic is commonly used as a flavor enhancer in many delicacies. Even if it doesn't taste exactly like leeks, you still can get a delicious dish in a very different style. Come on, admit it. You just can't resist that fragrant smell from fried garlic!
Add garlic to your potatoes, curries, pasta, or sauces, and I bet they will taste just as good as when they are seasoned with leeks. Still in doubt? Let's get started with a little amount first! 1/2 teaspoon of chopped garlic for 1 cup of leaks is the best ratio.
11. Chives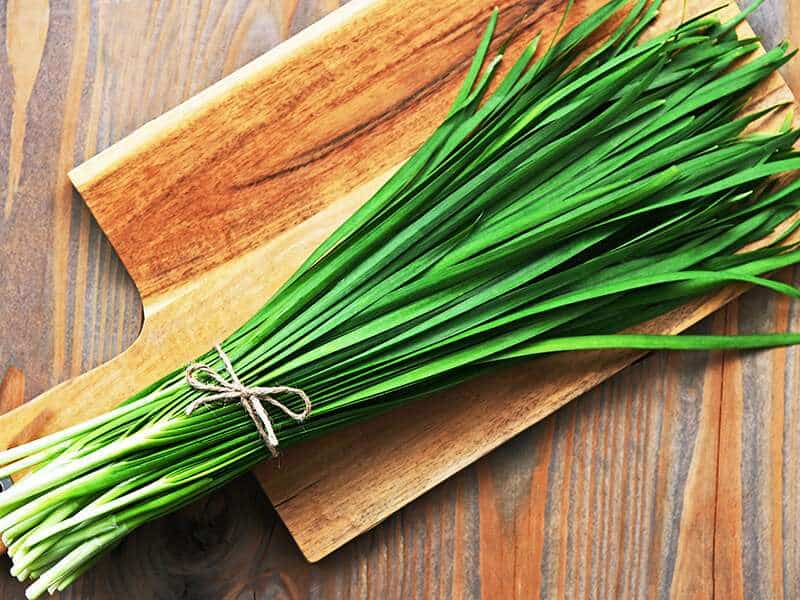 Don't either miss out on the chives. All of the leeks' Allium relatives deserve a place on this alternate list. So do chives!
This recommended alternative also has the (greenish) while stalks but very short in the bottom. The flat green leaves are longer and have a chewy texture like leeks. When compared to leeks, chives have a milder and sweeter taste.
Hence, to achieve the closet flavor, increase the quantity by 2/3 in chives.
Note: Although milder, chives have a very little taste of leeks, so it is better to use them in recipes that don't call for leeks as a key ingredient.
12. Frozen Leeks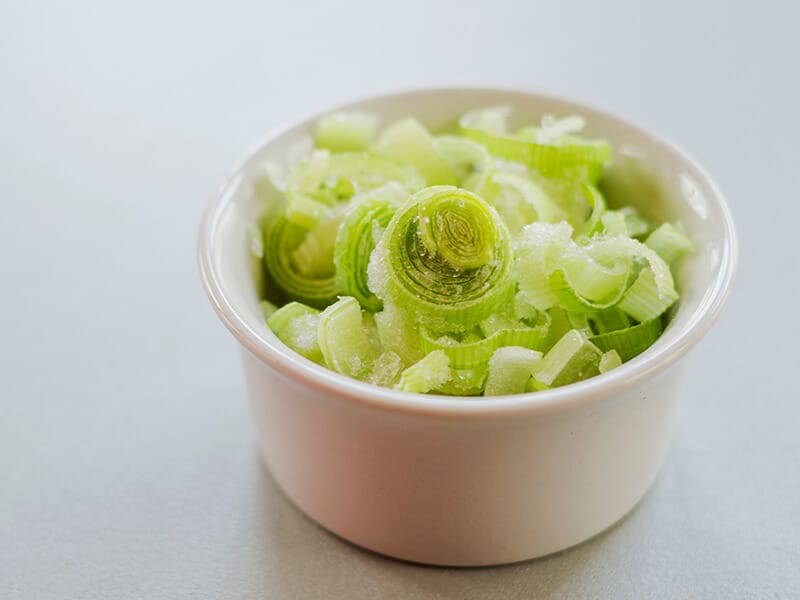 Frozen leeks? Why not? Frozen leeks are literally leeks themselves; the only difference is the way they are stored. Leeks are harvested and freshly stored, while frozen leeks are frozen for longer longevity. You absolutely can use the same ratio for frozen leeks.
You don't need to worry about nutritional problems as many reports have shown that frozen foods can retain most nutrients. Let's add frozen leeks in cooked dishes that call for (fresh) leeks. They work absolutely fine! Moreover, skip the defrosting step; it's not necessary.
Note: Consider the water content in your dishes. Frozen leeks may contain a double amount of water inside.
It's better to freeze leeks to use on other days. Watch this video to know more:
13. Onion Powder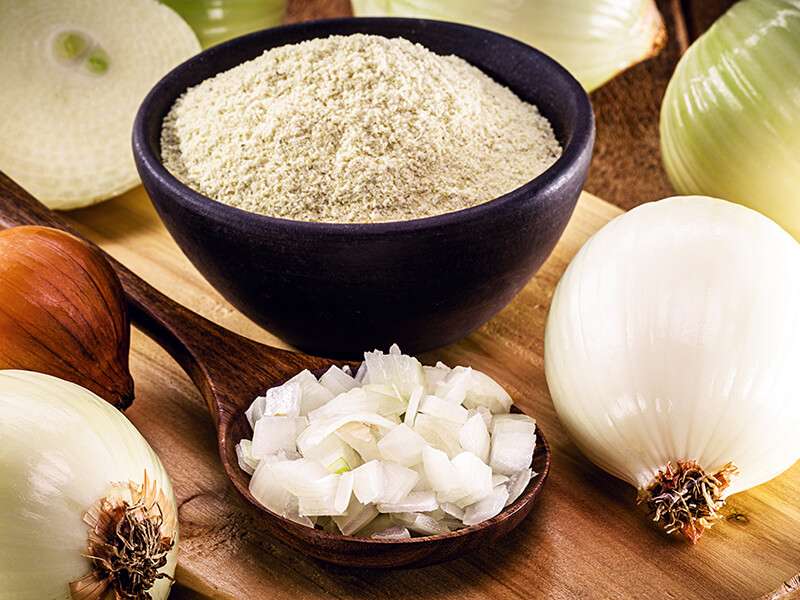 If you don't have any other fresh choices mentioned below, onion powder is the only option left. Since onion powder is a dehydrated product, it will not give you wet and moist features like leeks.
Therefore, you also should not expect a duplicated use like the fresh chopped onion. Suitable recipes for onion powder as a replacement are soups and stews. In this way, onion powder can still help to push up the flavor without requiring extra moisture.
About the ratio, use 1 teaspoon of onion powder to substitute for 1 cup of chopped, raw leeks.
FAQs
Ta-da! This frequently asked questions part will be a bonus for you. It might not resolve all your troubles now but will be helpful in another time.
So, What Will Be Your Priorities For Leeks Substitute?
Leeks seem to be an easy-to-substitute ingredient. Nonetheless, you should keep in mind that every ingredient has different features. As a result, there is nothing that can exactly duplicate the original flavor of leeks.
Take the substitute and use them wisely. I'm sure you will not turn your dish into a disaster. On the other hand, it would be great news to know if you have found the right leek substitute for your recipes from my post today.
If you find my post helpful, don't forget to share it with others. And leave a comment here to let me know which replacement works best on your dishes? I'm looking forward to hearing from you!
References
Leek – Wikipedia. En.wikipedia.org. 2021.
Alina Petre. What Are Leeks and Wild Ramps? 10 Impressive Benefits – Healthline. 2019.
M Calderon-Montano, J., Burgos-Morón, E., Pérez-Guerrero, C., & López-Lázaro, M. (2011). A review on the dietary flavonoid kaempferol. Mini reviews in medicinal chemistry, 11(4), 298-344.
Tan, J., McKenzie, C., Potamitis, M., Thorburn, A. N., Mackay, C. R., & Macia, L. (2014). The role of short-chain fatty acids in health and disease. Advances in immunology, 121, 91-119.