Anyone who knows about sumac falls in love with its flavor, but since it's not a familiar spice in the US, finding substitutes for sumac is necessary. However, even a professional about seasonings can meet some difficulties in replicating sumac's taste.
Lucky for you, with this article, you'll obtain all the essential information about sumac replacements. After reading it, everyone will think you've used sumac in your dishes.
But remember to focus on every part of this post. Or else, you can overbalance your meal with all these seasonings.
So, let's dive right into the big question!
Which Ingredients Are Suitable For Substituting Sumac?
The answer depends on different people. But after considering all aspects, I found these eight ingredients are the best alternatives to sumac:
Lemon Juice
Lemon Zest + Salt
Lemon Pepper Mixture
Za'atar
Tamarind Paste
Amchoor (Dried Mango Powder)
Ground Coriander
Vinegar
But this list is just a brief answer. For more detailed knowledge, follow me to the next part!
Do You Know What Sumac Is?
If you are a fan of Middle Eastern cuisine, you must have heard of sumac. Some may spell it "sumach" or "sumak." But that doesn't change the fact this powder comes from the dried fruit of the sumac plant.
Once you've tried it, you can't forget sumac's distinct sourness. Its vibrant ruby color, just like wine, also left a strong impression on those who love spices.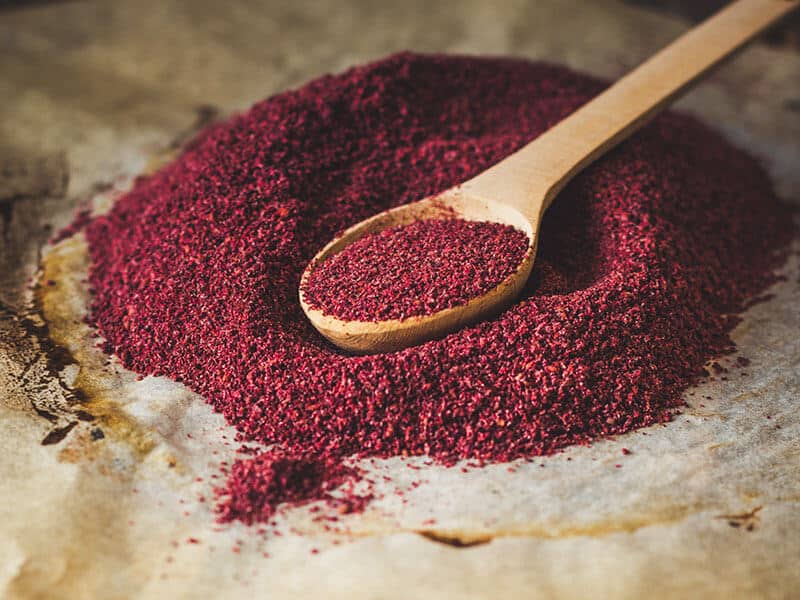 Like I've implied above, sumac is an essential seasoning in Middle Eastern cooking. You can find it in numerous dishes, such as kabobs, marinades, or dressings. Many even sprinkle this spice on rice for more color and flavor.
However, one sad little thing is sumac is not a well-known spice outside of the Middle East. So, finding it can be quite a challenge. Luckily for you, I'll provide all the most similar substitutes for sumac in the next part.(1)
You'll learn a lot about sumac with a professional chef! You can see this video to know more:
Sumac Substitute Conversion Chart
You may know all the possible replacements for sumac, but the vital question is how you use them, right? You don't have to wait any longer as this table below will show you an overview of the conversion rates suitable for each option.
| | |
| --- | --- |
| Sumac Substitute | Proportion |
| Lemon Juice | 1 tbsp sumac = 1 tbsp lemon juice |
| Lemon Zest + Salt | 1 tbsp sumac = 1 tbsp lemon zest + salt |
| Lemon Pepper Mixture | 1 tbsp sumac = 1 tbsp lemon pepper mixture (+ 1 tbsp salt, optional) |
| Za'atar | 1 pinch sumac = 1/2 tsp of za'atar |
| Tamarind Paste | A tiny bit at first, and gradually increase |
| Amchoor (Dried Mango Powder) | 1 tbsp sumac = 1 tbsp amchoor |
| Ground Coriander | 1 stalk sumac = 2 tbsp ground coriander |
| Vinegar | 1 tbsp sumac = 1 tbsp vinegar / 3/4 tbsp vinegar + 1/4 tbsp lemon juice |
Top 8 Best Sumac Substitutes For All Recipes!
Here comes the main part! You'll learn more about each sumac alternative in this part, such as how it tastes, which dishes you should use it, etc. With all this knowledge, you won't be afraid when running out of sumac anymore.
Lemon Juice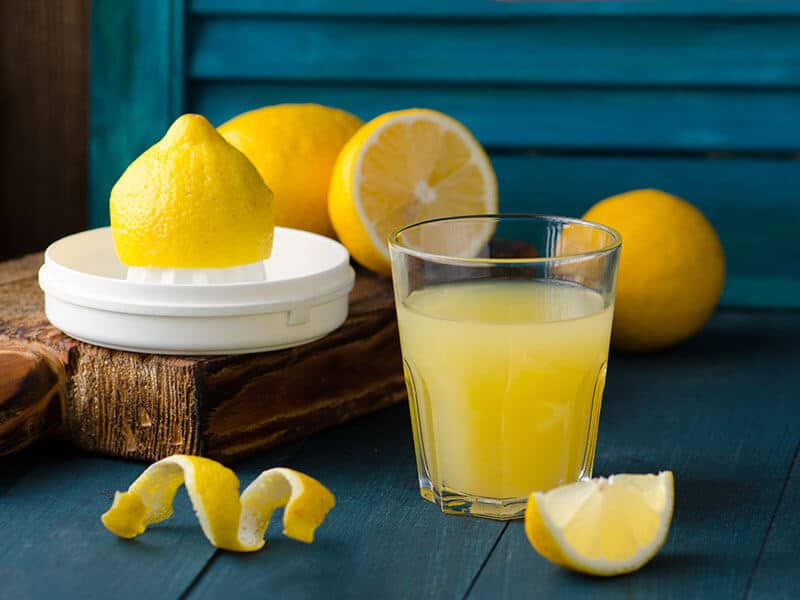 The dominant flavor of sumac is tanginess, so it's understandable to replace it with some lemon juice, especially if you are making some kofta kebabs.
While this option can't provide the striking red color, you'll get the same tartness as with sumac. Not to mention, using lemons can enhance the aroma of your dish. And the best thing is you never run out of lemon as it's one of the essentials in any kitchen.
However, be careful with this option. I suggest using only a little lemon juice at first. And then, start adding more based on your palates.
Are you sure you know the best way to juice a lemon?
Lemon Zest + Salt
While lemon juice can replicate sumac's flavor, you can't use it in all situations, especially when you need some sumac for your dry rub. So, what should you do now?
First, calm down! Then, just take your lemon out! Instead of making lemon juice, trim your lemons for some lemon zest. With lemon zest alone, you already earn a somewhat similar tartness to sumac powder. However, a little more salt will make it taste exactly like sumac.
This mixture is obviously perfect for dry rubs. But you can use it for other dishes like meat or seafood. My favorite part about lemon zest and salt is that they are always available in your kitchen, just like lemon juice. And combining them isn't time-consuming at all.
Easily zest your lemons with these outstanding methods!
Lemon Pepper Mixture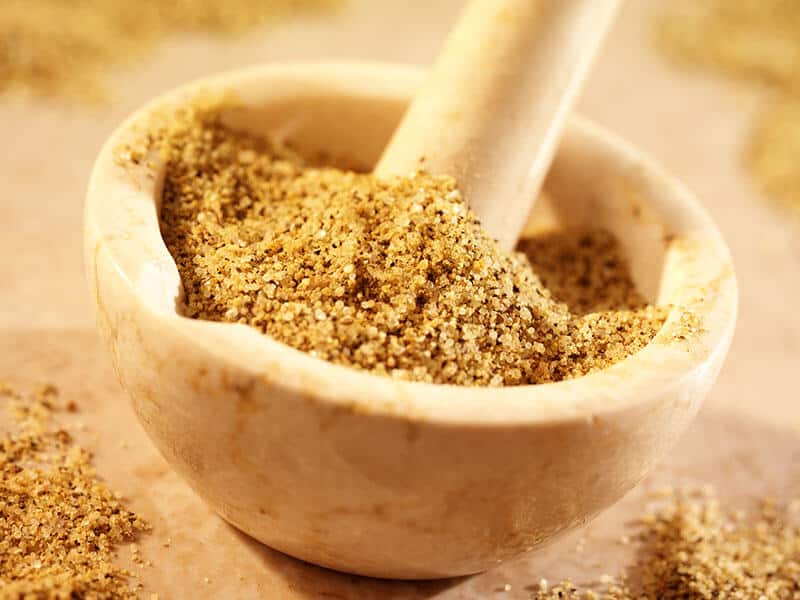 This is like the upgraded version of the previous option, as sumac tends to have a bit of kick as well. Just like its name says, this mixture combines lemon zest and cracked black pepper. These two components are so familiar that you can find them everywhere to replace sumac.
While lemon pepper mixture is good enough to substitute, some chefs even recommend adding 1 teaspoon of salt to improve the flavor. Whether you agree or not, it'd be best to use lemon pepper with 1.5 times the required amount of sumac.
Also, this seasoning combination goes perfectly with any grilled dish, from poultry to seafood.
Make this lemon pepper and your dishes will smell amazing! You can see this video to know more:
Za'atar
Za'atar is not a surprising face on this list as sumac is the most prominent ingredient in za'atar. Thus, if you are looking for a well-round sumac substitute that suits almost all dishes, don't skip this choice!
Also, many favor za'atar over sumac since they can alter this spice blend to their likings. Although sumac is the dominant component, you can still change za'atar flavor by using different seasonings and herbs.
However, that comes with a small problem: As za'atar includes various spices, you may not like, or worse, be allergic to one of them. So, make sure you read the ingredient list in advance.
When using, you can start with the same amount as sumac and start adding more based on your preferences.
I don't even know making za'atar is this easy! You can see this video to know more:
Tamarind Paste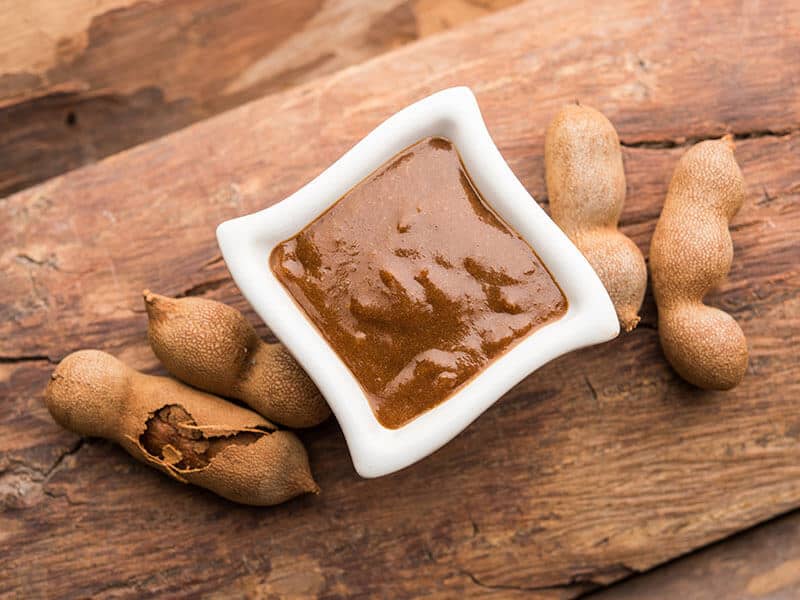 While lemon juice and zest are suitable for various Western dishes, you should look for tamarind paste instead when it comes to replacing sumac in Asian cooking, such as Thai or India.
Tamarind has been a well-known ingredient in numerous recipes, especially curries, sauces, and even beverages. You may think finding tamarind is challenging, but actually, its paste and dried pods are available in lots of supermarkets.
One little notice: Tamarind paste is highly concentrated, so it's much tangier than lemon. So, you should only use a tiny bit of it at first. Then, if you want more tartness, you can gradually increase the amount in your dish.
Thai cooking can't lack this tamarind paste! You can see this video to know more:
Amchoor (Dried Mango Powder)
Caption: Amchoor comes in both powder and slices styles.
Okay, here is another spice with a not-so-familiar name! Well, don't worry! It's just dried mango powder. To be precise, this powder is made from sun-dried, green mangoes. You can even find amchoor in slices form as well.
Aside from the natural sourness, amchoor also tastes slightly spicy, just like what you expect from sumac. And since this is spice powder, you can add it to any dish without worrying that the amchoor will change its texture.
Among various recipes, I suggest using amchoor with fish and chicken as its taste is ideal for these two kinds of meat.
Ground Coriander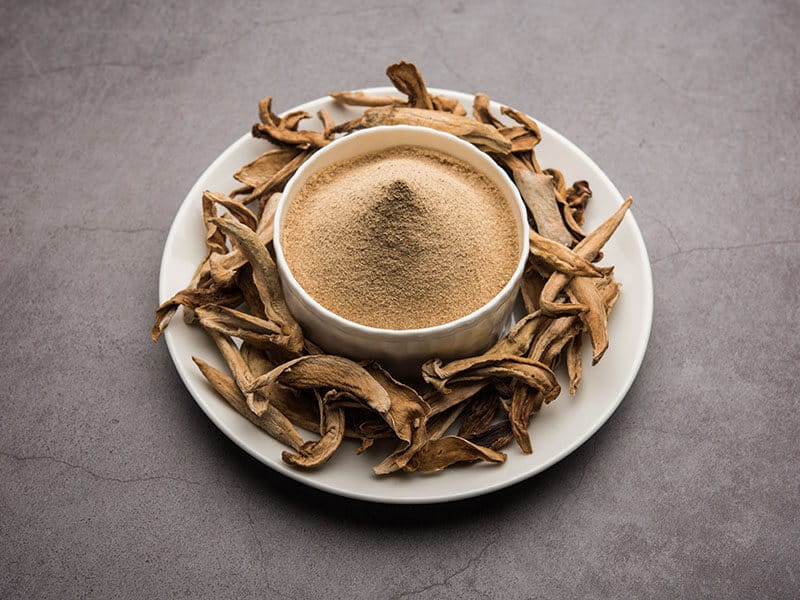 Some of you may already wonder why coriander? It seems like there's no connection between coriander and sumac at all. Well, in fact, they do share some similarities.
One of those is the refreshing sourness. As coriander is a well-round herb for any recipe, it'll provide you with both flavor and aroma that won't lose to sumac. Just remember coriander's taste is more on the earthy side, not the sharp side, so your meal will change slightly.
However, coriander is still a decent alternative to sumac in case you want to enhance flavor for your complete dishes. To replace sumac, you just need to use coriander with one half of the required amount.
Vinegar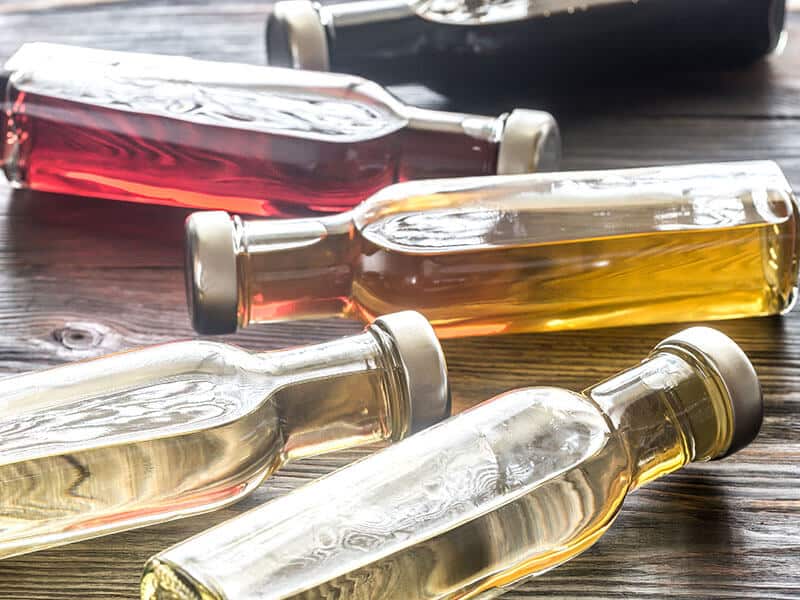 For many people, vinegar can't compare to those above options. However, when push comes to shove, and you have nothing left in your kitchen, vinegar can work just fine as a sumac substitute.
Why is that? It's because, just like sumac, vinegar's primary flavor is tartness, though this acidic liquid is tangier than sumac. Therefore, with vinegar, just begin with a bit of it at first. Then, you can add more until satisfied.
This alternative is more fitting for dressings, sauces, or condiments than main dishes. And even with just some drops, vinegar can still help you maintain your body and health. So, if you want a healthy choice, look no further than this liquid.
Valuable Tips When Replicating Sumac's Flavor
Now, before you get experimenting with all these substitutes, I have some worthwhile tactics for you. With these tips on your hand, you can use these alternatives much more easily.
Be Patient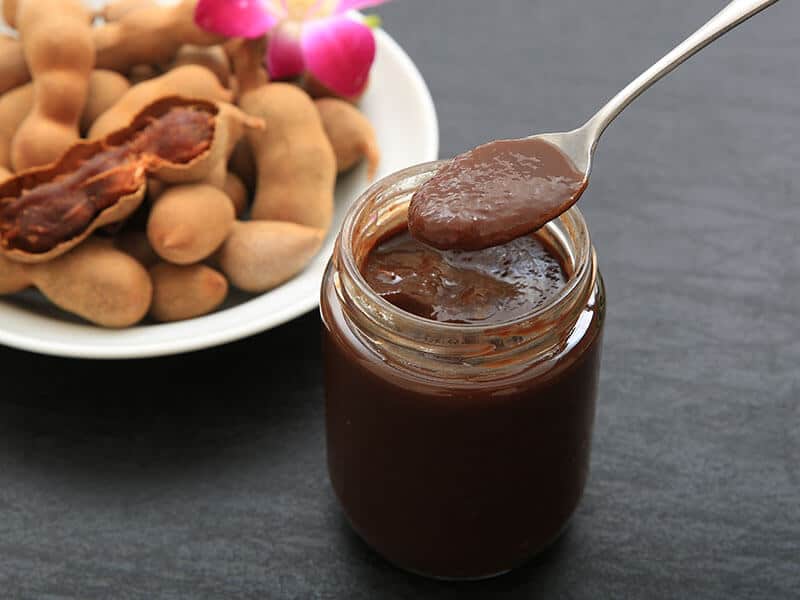 While you already have a conversion chart, don't hastily add them right to your dish if you try these substitutes for the first time. It's always better to start with a small amount. Then, if you aren't satisfied yet, you can add a bit more.
This way, you won't over-season your dish and throw off its balance.
Choose The Right Substitute
Like I've indicated in the previous part, each option is suitable for some particular recipes. And misusing them can ruin your dish.
For example, if you are making a dry rub, you should stay away from liquid choices like lemon juice or vinegar.
Be Flexible
I understand you want to recreate precisely sumac's flavor. However, in some situations, you should keep your mind open to every possibility. Some replacements can't provide you with a 100% sumac taste, but they can bring other flavor dimensions to your dishes.
Sumac Position In Culinary World
Though I've shown you some of the sumac's usages in the first part, here, you'll learn more about this spice. From there, you can cook more awesome dishes with the help of sumac. So, below are several usages of sumac in cooking.
In Marinades And Dry Rubs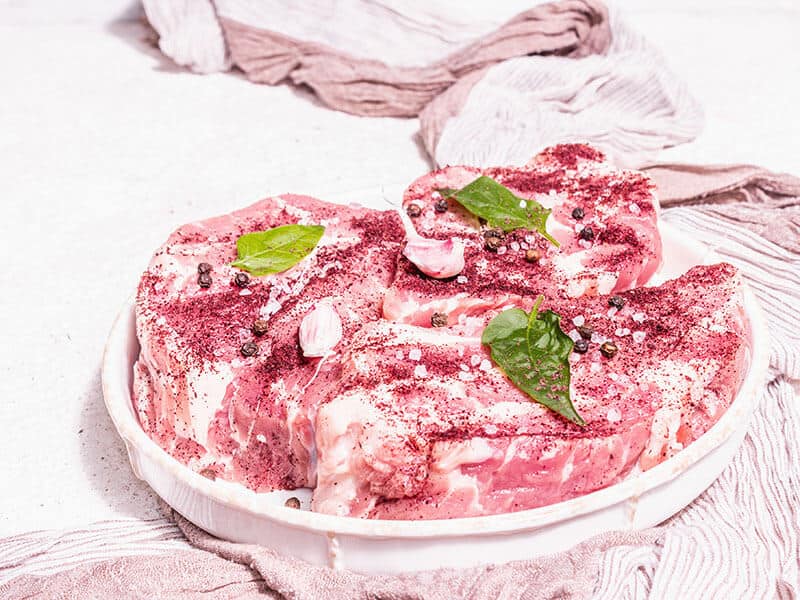 With its unique flavor, there's no doubt why people use sumac in marinades and dry rubs. This spice goes perfectly with both pork and seafood, thanks to its sourness. So, next time, if you don't want to marinate your meat with some citrus liquid, use sumac instead.
Not to mention, sumac can improve the taste of natural fats in meat by cutting through them.
As A Garnish
If you need some highlights for your dishes, don't hesitate to use sumac. Its bright red color can catch anyone's eyes, whether used on regular main dishes or desserts and salads.
You can even use it with your popcorn, rice, or bread. Not only will your dishes look more vivid, but they will also taste more incredible with the extra tanginess and subtle bitterness.
As A Coating For Roasted Vegetables
Just like dry rubs, but this time, you'll use sumac to coat your vegetables before roasting them in the oven. You can also mix sumac with other spices like thyme, cumin, chili,… for more flavors.
Anyone in your house will love this baked honey chicken with sumac! You can see this video to know more:
FAQs
I see you still feel a bit bewildered after all the stuff above. Well, relax a little. It's time for some quick quizzes. All these questions in this part will help you understand more about sumac and its substitutes.
Further Advice
Now, you already have eight fantastic sumac substitutes in your hand. While some of them can be made right on the spot, you can choose to prepare the others beforehand. For the latter option, make sure you store them in cool places to prolong their shelf life.
With this article, I hope your meals will become more refreshing each day. If you have other concerns about sumac and its substitutes, feel free to ask in the comment section below. And don't forget to share this post with anyone who needs it!
References
Anon, 2021. Sumac. Wikipedia.
Anon, Recognizing poison ivy, oak, and Sumac (and how to treat if you don't). Augusta Health.
Hill, A., 2020. Sumac: Benefits, uses, and forms. Healthline.