Cream cheese substitute is one of the most favorite staples in the kitchen due to its sweetness and magical versatility. These substitutes can be used in a wide range of different recipes such as spreads, dips, baking, and frostings.
People love cream cheese. However, some are vegan, some are dairy allergic, some are trying to lose weight, so they need to avoid consuming it. In fact, instead of giving up this sweet cheesy taste, people willingly try to replace this staple with some alternatives.
What can substitute cream cheese appropriately depends on the recipes that you are using. Fortunately, cream cheese substitutes are various for different uses, just as versatile as regular cream cheese.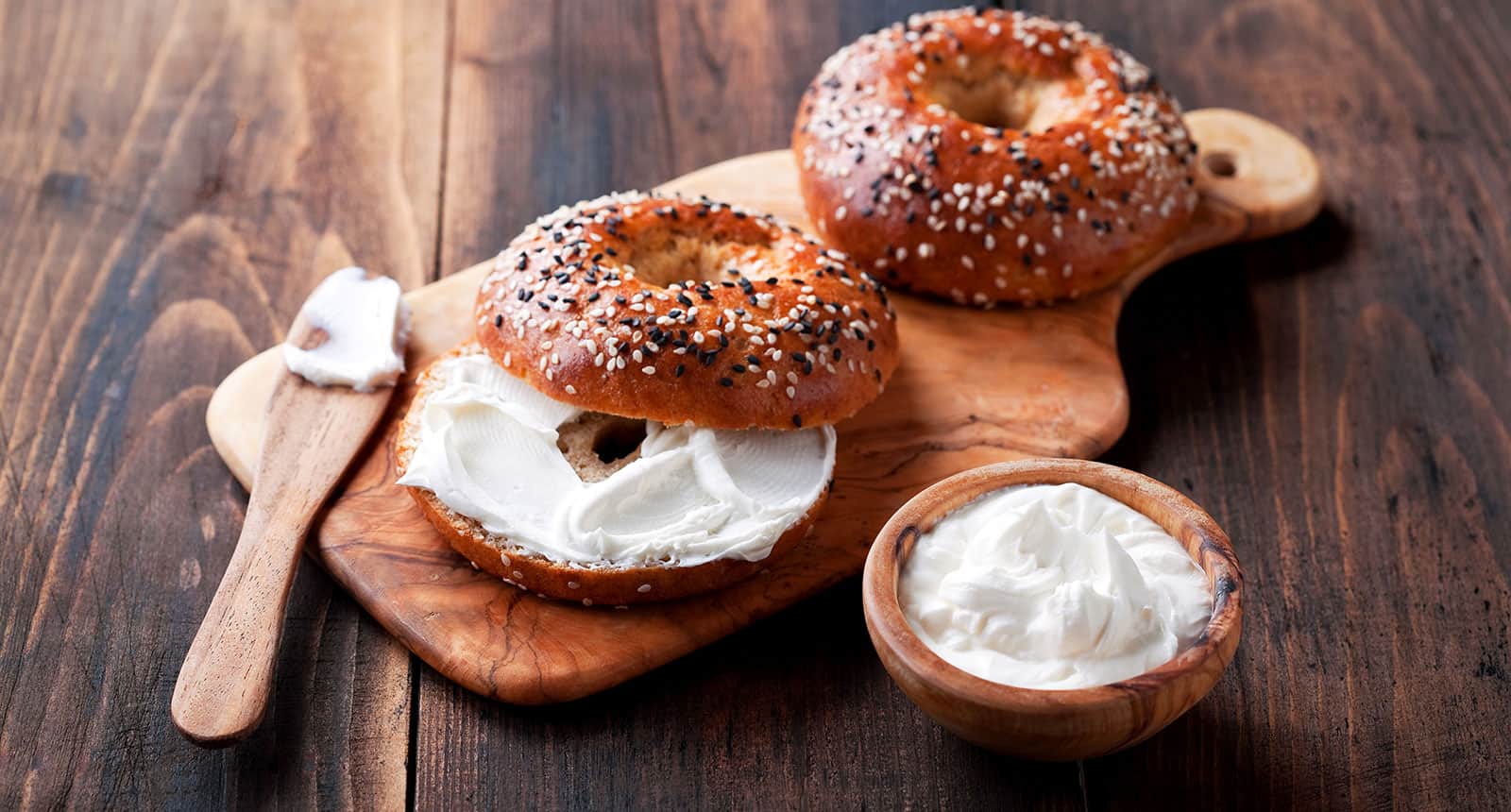 What Is Cream Cheese?
Firstly, let's figure out what exactly cream cheese is to have an overview of this subject! A good insight helps you to have a better substitute.
Cream cheese is a type of fresh cheese, which gives a specific mild salty and tangy taste; therefore, people love dishes made from cream cheese due to its fat but not greasy flavor.
Cream cheese is made from fresh fermented milk. This initial fresh milk coagulates into two separate layers: curd and whey due to the pH decrease when adding a particular group of lactic acid bacteria to. Remove the whey, heat the curd, and add some extra stabilizers, then you will get the final results, tasty cream cheese.
Nutrition Facts
Generally, 100g typical cream cheese offers:
Calories: 295
Fat: 29 grams
Carbohydrates: 2,5 grams
Protein: 7,1 grams
Sodium: 436 grams
Calcium: 5% of Daily Value
Vitamin A: 22% of Daily Value
The exact amount of nutrients contained in 100 grams of cream cheese can vary slightly depending on the types of cream cheese, but most of them are high in calories and low in carbs and protein.
It is an excellent source of vitamin A and antioxidants, essential to enhance your eye health. The beneficial lactic acid bacteria contained in cream cheese can help promote gut health.
However, high content of calories and unhealthy fat may not be suitable for people on specific diets.
Uses:
It would be a big mistake to mention cream cheese but forget about fragrant cheesecakes. Cream cheese is the main ingredient in cheesecake recipes such as sweet strawberry cheesecake, carrot cake cheesecake, or cheesecake souffle. Cream Cheese can also be served with bagels, bread, crackers as spreads, or used in frostings.
It can be said that cream cheese is a handy staple. It is present in cheesecakes, spreads, frostings and is also used in some savory recipes.
You can add cream cheese in pasta, salads, soups recipes or use it as creamy dips for potato chips, seafood, grilled dishes,…
Why We Need Cream Cheese Substitutes
The soft, fresh cream cheese is versatile, a choice of many. However, cream cheese contains some undesired effects that some people may avoid in their diets. It may not be a good choice for people allergic to dairy or vegetarians.
Or sometimes cream cheese just runs out; then you don't need to go anywhere to find some but staying at home with always-available substitutes in the kitchen.
Notes Not to Be Missed:
It's not enough just based on the recipes you use to find a cream cheese substitute. Please determine why you need this replacement. I will give you options to consider based on these reasons:
1. Similar Fat Content Substitutes:
This group is the perfect cream cheese substitute for the taste and texture or even appearance. They all give cheesy, tangy flavor as regular cream cheese does so that they can almost replace cream cheese in any recipe.
However, the high saturated fat content in these swaps makes it a bad choice for people who have to deal with high cholesterol, hypertension, or cardiovascular disease.
2. Low-Fat Content Substitutes:
A healthy alternative maintains the distinctive flavor of cream cheese. Lower fat contents make them more optimal substitutes for your body.
However, to get a qualified low-fat cream cheese substitute, you may need to adjust the taste and texture of these ingredients with additional tips. I will mention all those hacks below.
3. Vegan and Dairy-Free Substitutes:
These substitutes won't be the best alternative in terms of taste in some recipes like others, but they must be the healthiest option. They contain many beneficial nutrients and cut down some health problems, such as consuming typical cream cheese.
Vegan and dairy-free cream cheese products on the market are endless. It may sound a little bit of a hassle, but most of them actually can be easily made at home.
14 Cream Cheese Substitutes
This recommended cream cheese alternatives list will not let you down. Follow my footprints and discover a more suitable choice now!
1. Mascarpone (Higher Fat Substitute)
Mascarpone originated from Italian. This soft cheese would be perfectly a sweet cream cheese substitute because it has undoubtedly the same flavor and texture.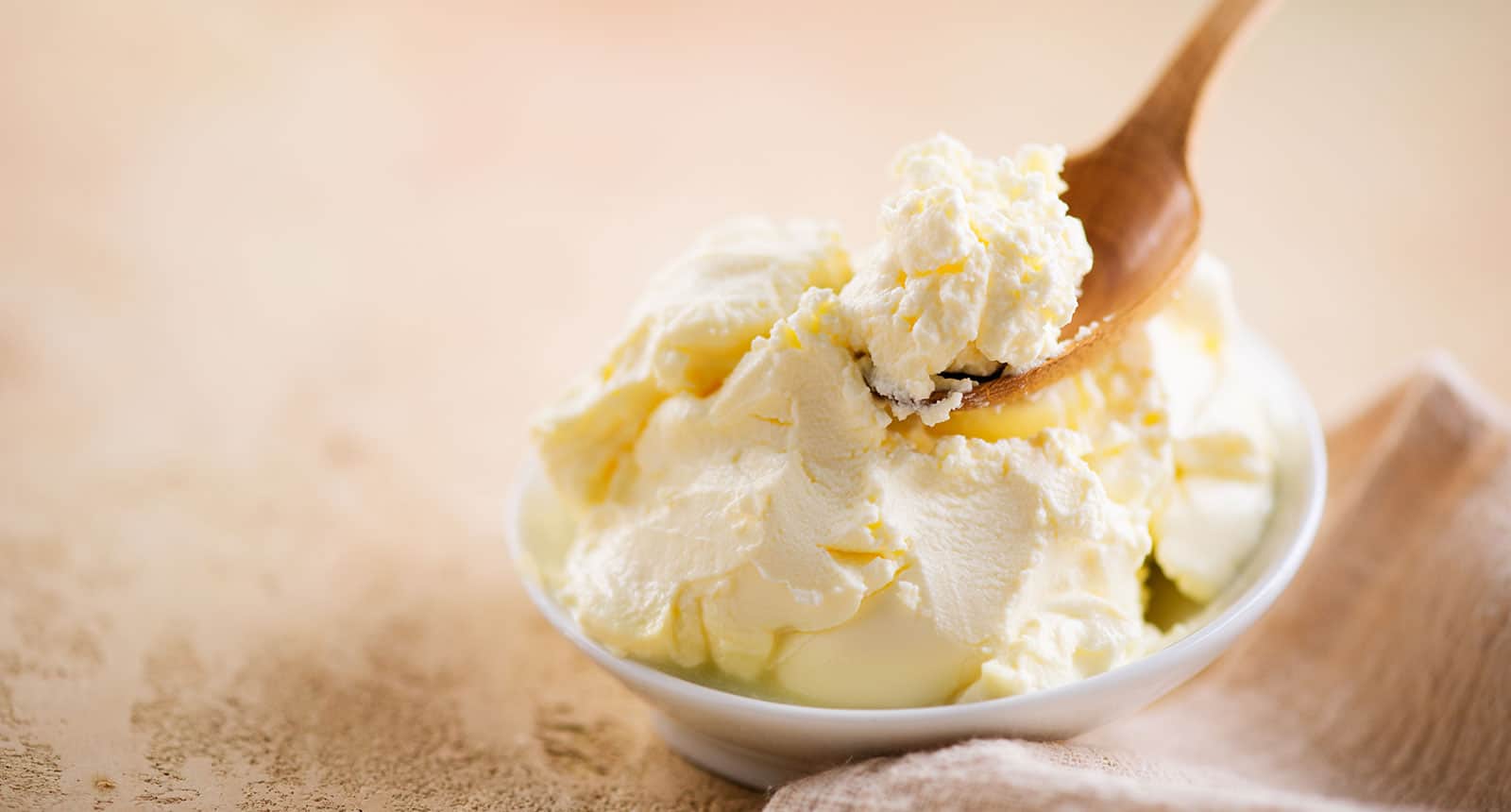 In fact, mascarpone also provides some essential nutrients and similar health values as regular cream cheese does. However, this Italian cheese contains an even higher content of fat than cream cheese. So try to control the amount of mascarpone consumed if you don't want to gain weight.
How To Substitute For Cream Cheese
As I mentioned above, mascarpone has a similar sweetness and texture to original cream cheese. Some people even call mascarpone the Italian cream cheese due to their similarities.
Therefore, mascarpone is the perfect option that can replace cream cheese in almost every dish: frostings, desserts, bagel spreads, tasty dips, or cheesecakes.
It will be super convenient if you have a good bread machine for sweet breakfasts with always available piping mascarpone cheese as cheesy spreads on busy days. Use this Italian cheese just like cream cheese.
2. Crème Fraîche (Similar Fat Substitute)
Crème Fraîche is a traditional French cheese. This cheese is favored in France and gradually becomes more and more popular with Americans. It would be a unique tangy French substitute for cream cheese.
Due to its high saturated fat content, you shouldn't consume too much creme fraiche frequently.
How To Substitute For Cream Cheese
Although it is gradually famous, finding this cheese is not easy, especially if you are not around Europe.
Luckily, creme fraiche is extremely simple to do at home. Simply mix the cream with a small amount of buttermilk in a 16: 1 ratio. Then allow it to be fermented in a sealed container. Remember to keep it at room temperature for about 12 hours. Therefore, you can quickly get your cream cheese substitute when needed.
Crème Fraîche does impart a distinct and rich, tangy flavor to desserts and creamy soups that melted on your mouth. It is a great cream cheese substitute for dips, frostings, sauces, and some sweet recipes.
I recommend using creme fraiche in recipes for hot foods because high temperatures won't make it curdle.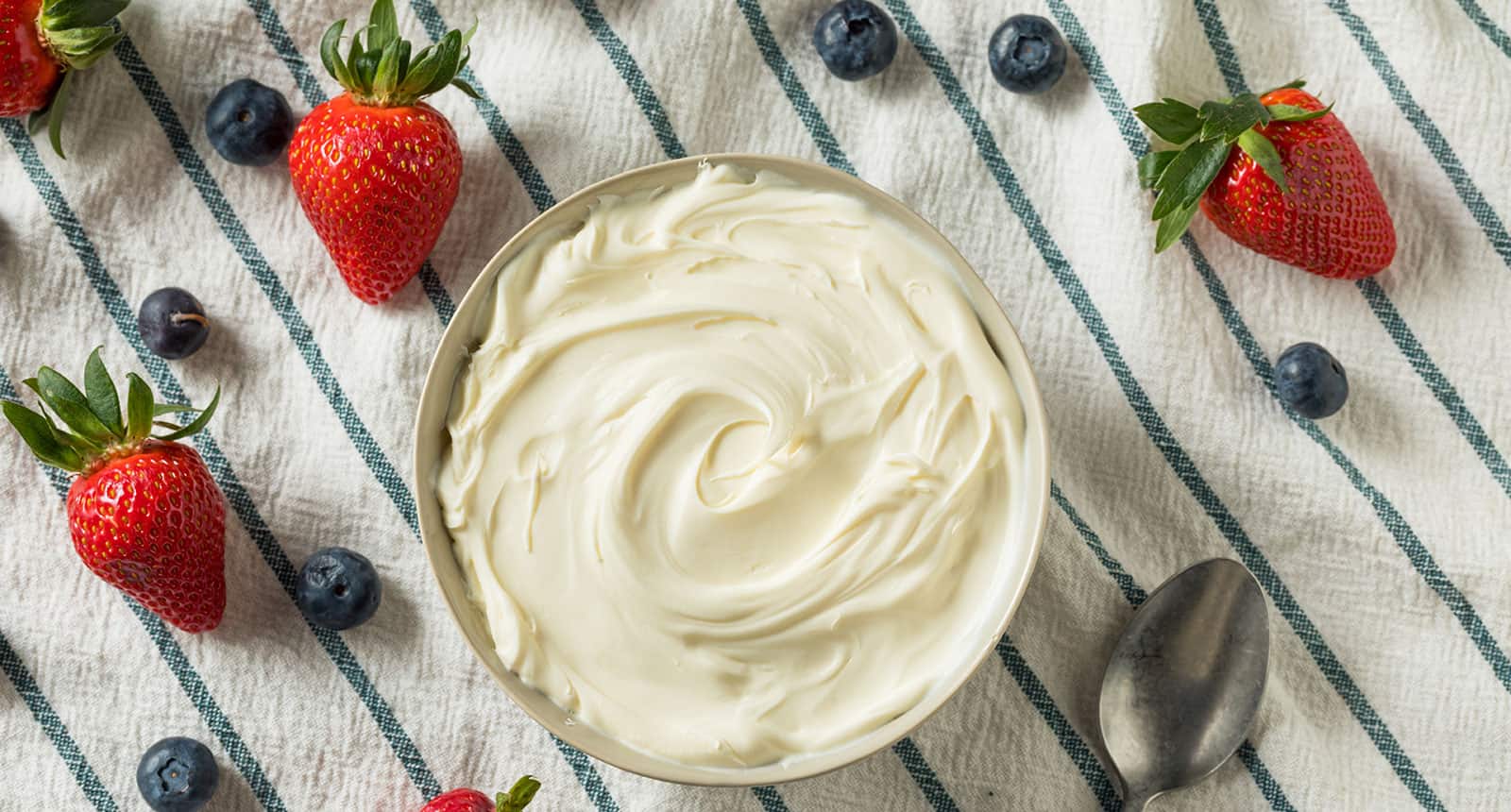 3. Gervais (Similar Fat Substitute)
Gervais may not be the healthiest option to substitute, but it is definitely one of the tastiest alternatives.
A huge problem here is that this type of cheese is actually hard to find, especially if you aren't in Europe. It must be a great cream cheese substitute if you can find it.
Gervais cheese is not a great option to substitute cream cheese for some restricted dietary. Those with high cholesterol, hypertension are not recommended to use this cheese.
How To Substitute For Cream Cheese
Gervais is quite similar to cream cheese in both flavor and smooth texture. It is commonly served as a spread due to a soft, creamy texture.
Gervais can be substituted for cream cheese in many dishes such as dips and sauces. Using sweet and tangy Gervais in a recipe including dessert, cheesecake, baking, or in some sweet recipes is also great.
Let's learn how to make your own Gervais cheese within no more than 14 minutes right now by watching this video!
4. Goat Cheese (Similar Fat Substitute)
Goat cheese is a healthier option in this similar fat section while bringing many health values with it. It resembles the tangy flavor, the smooth texture of cream cheese and is also suitable for your body, making it an excellent substitute for regular cream cheese.
Goat cheese contains a high-fat content; however, the fat here is healthy fats which benefits weight loss. Indeed, goat cheese provides many beneficial nutrients, including vitamins, proteins, healthy fats, and minerals.
Compared to other high-fat cheese, goat cheese is much easier on the digestive system. So people who are allergic to milk or suffer lactose intolerance can use it but in moderation.
How To Substitute For Cream Cheese
Goat cheese is a little bit thicker than regular cream cheese. Therefore, it is recommended to substitute ¾ cup of goat cheese with one cup of cream cheese. You can also whip it up to turn it into a softer consistency to spread on bagels.
Goat cheese has a rich flavor that also tastes good in pasta sauce. It also can be used in spreads, dips, savory recipes, and desserts.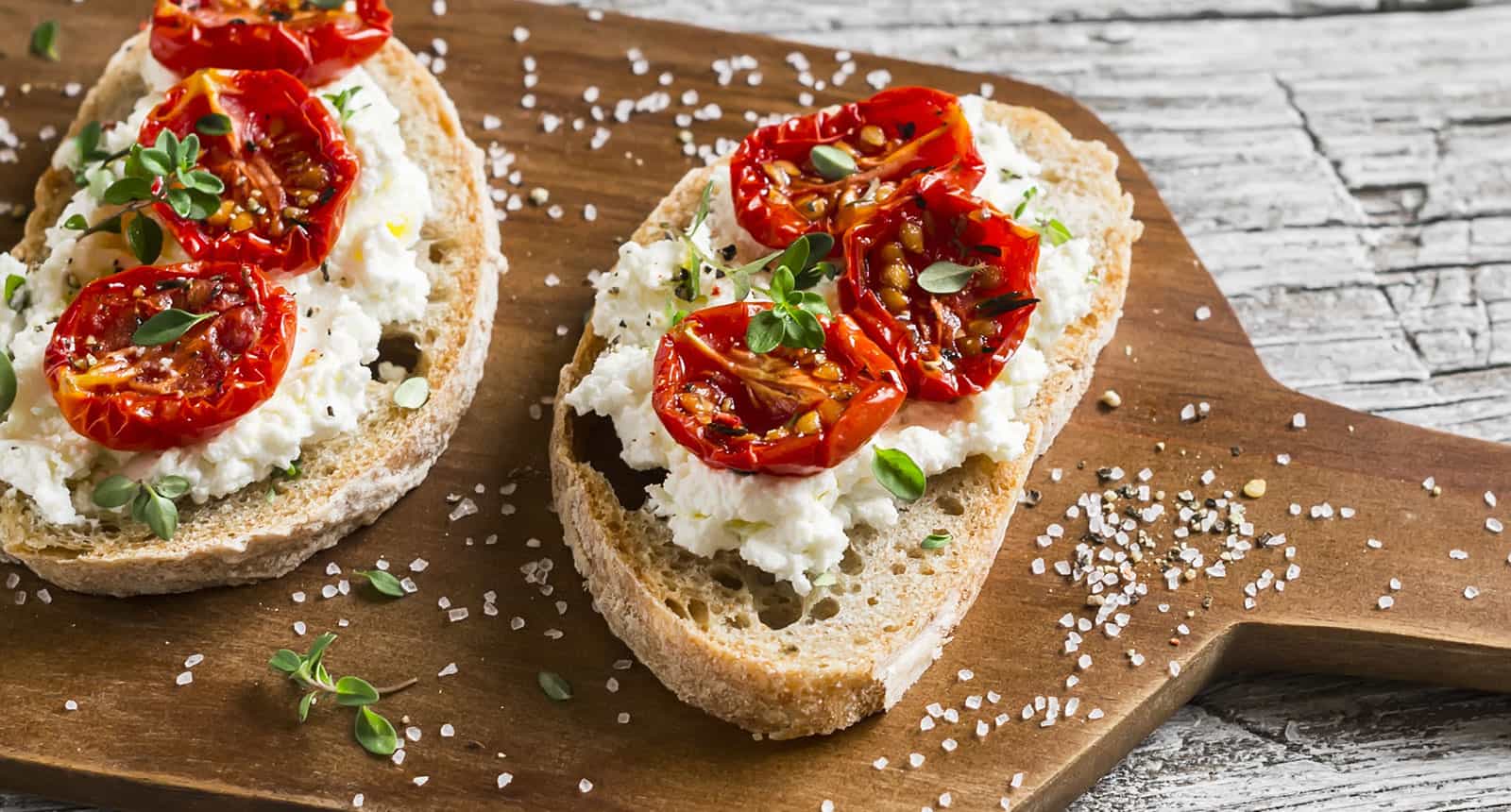 5. Sour Cream (Similar Fat Substitute)
Sour cream is an ingredient that is likely available in the fridge, so it's a great one to reach for when no cream cheese is left.
Sour cream is created when lactic acid bacteria is introduced to dairy cream, which results in a slightly tangy and acidic taste and thick texture.
It is sour cream fermented with lactic acid bacteria, so sour cream can provide a good amount of probiotics for the body. These probiotics will properly benefit our intestines and digestive system.
How To Substitute For Cream Cheese
With its thick texture, it works well in dips and sauces. Sour cream is a good substitute for cream cheese in frostings and baked cakes, especially blueberry cakes.
The high temperature will cause the cream to curdle, so try not to add sour cream until the last minute to avoid hot heat.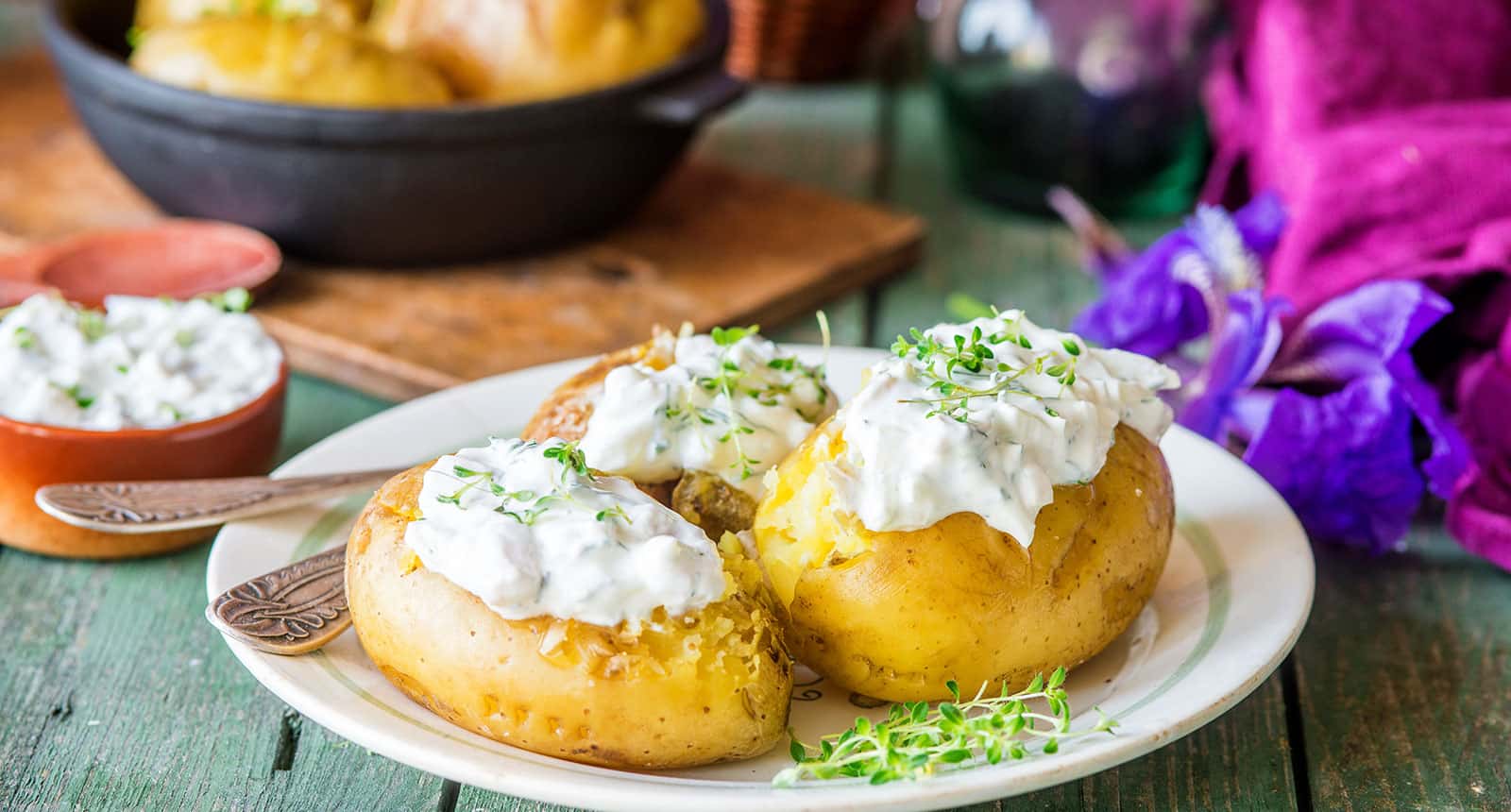 Sour cream is also not recommended for cheesecakes because it is too runny, and it will lose the structure and cause the cake to fall apart.
6. Ricotta Cheese (Similar Fat Substitute)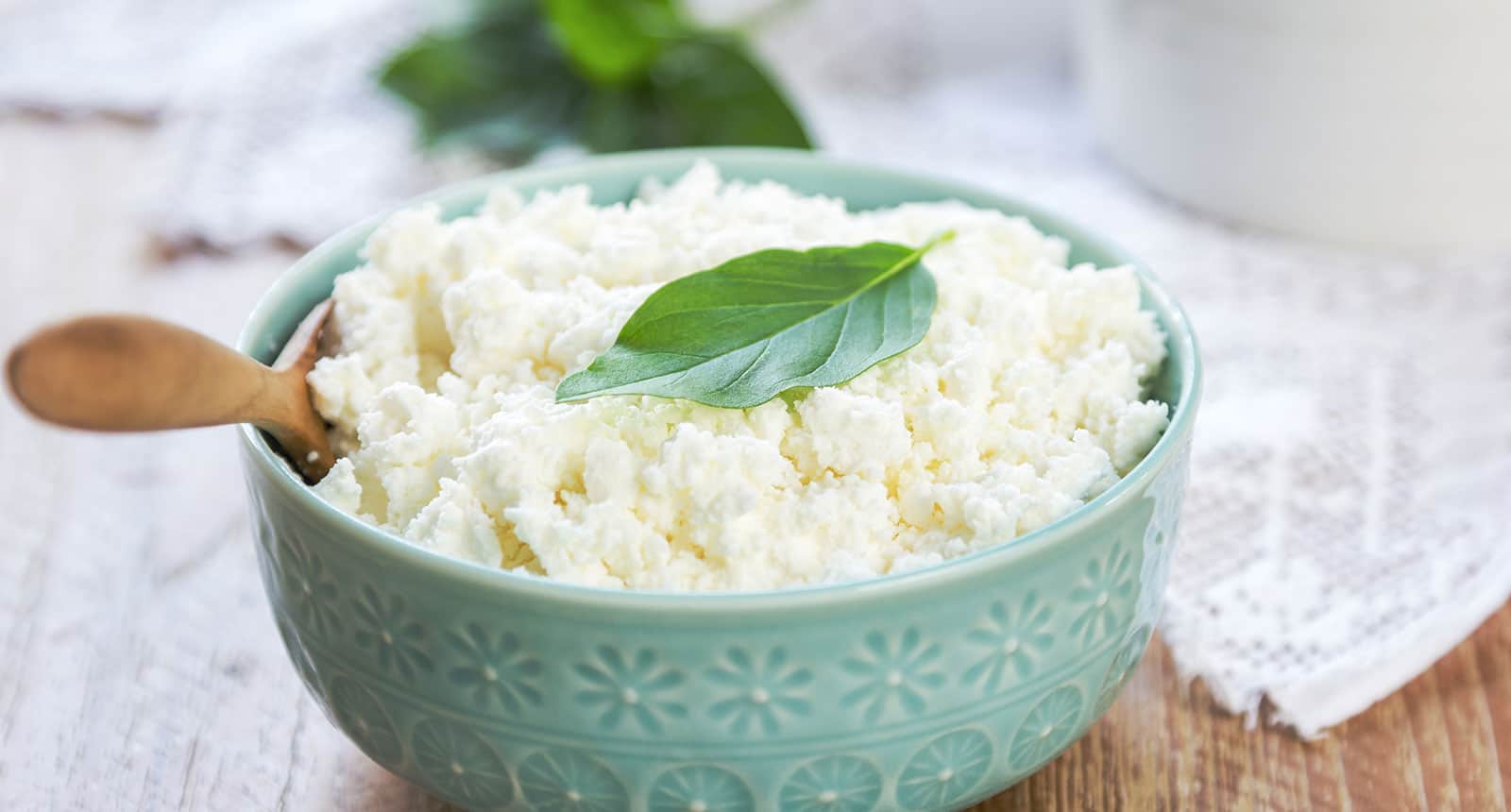 The taste is also similar but less sweet; however, this is still a suitable replacement for cream cheese in terms of taste.
The texture is a little different. Ricotta cheese has a grainier texture than cream cheese. To replace cream cheese with ricotta cheese, you may need some tips below to alter it into a creamier texture.
Ricotta is a dense source of protein, calcium, vitamins, and minerals. Ricotta is lower in lactose than fresh dairy products. It contains half of the amount of sodium in most other cheeses.
However, it also packs high fat and cholesterol content. If you want to cut back on high cholesterol, choose low-fat ricotta, which offers many more health benefits.
How To Substitute For Cream Cheese
As I mentioned above, ricotta cheese has the same taste as cream cheese but not the texture. So I will recommend useful mixtures to turn their natural texture into a more creamy consistency suitable for each dish.
Ricotta cheese can replace typical cream cheese in both savory & sweet dishes.
For baking and making dips and savory dishes, blend Ricotta cheese and plain yogurt with a 1:1 ratio. For frostings and cheesecake, try a 1:1 ratio of Ricotta cheese and heavy cream.
This chef detailedly demonstrates how to make Ricotta Cheesecake in this video.
7. Cottage Cheese (Both Similar Fat and Low-Fat Substitute)
Cottage cheese is an inexpensive cream cheese substitute. Cottage cheese is divided into full-fat, low-fat, and nonfat versions so that you can comfortably have a suitable choice.
Suppose you want to cut down on unhealthy saturated fats; low-fat and nonfat cottage cheese are those versions you should consider.
Cottage cheese is a nutritious food containing many nutrients for the body to help you build muscles and lose weight due to low fat and calorie content.
Cottage cheese is packed with nutrients such as protein and calcium, vitamins, and minerals. It is especially suitable for bodybuilders or athletes. However, it's also high in sodium, so you'd better consume it in moderation.
How To Substitute For Cream Cheese
The cheeses' soft flavor and smooth texture make it easy to join them into any recipe, especially desserts and baking recipes.
While adding it into frostings recipes, blending this fresh cheese with heavy cream is a great tip. Remember to let it strain overnight before turning it into a mixture.
It may not appear as sweet as standard recipes, but you won't be disappointed with its own uniqueness. And now all you need are great pipping bags to create creamy frosting on lovely cupcakes.
Add cottage cheese to your favorite desserts and salads for extra protein. Alternatively, you can use cottage cheese to make nice dips, served as spreads with bread, pancakes, or waffles.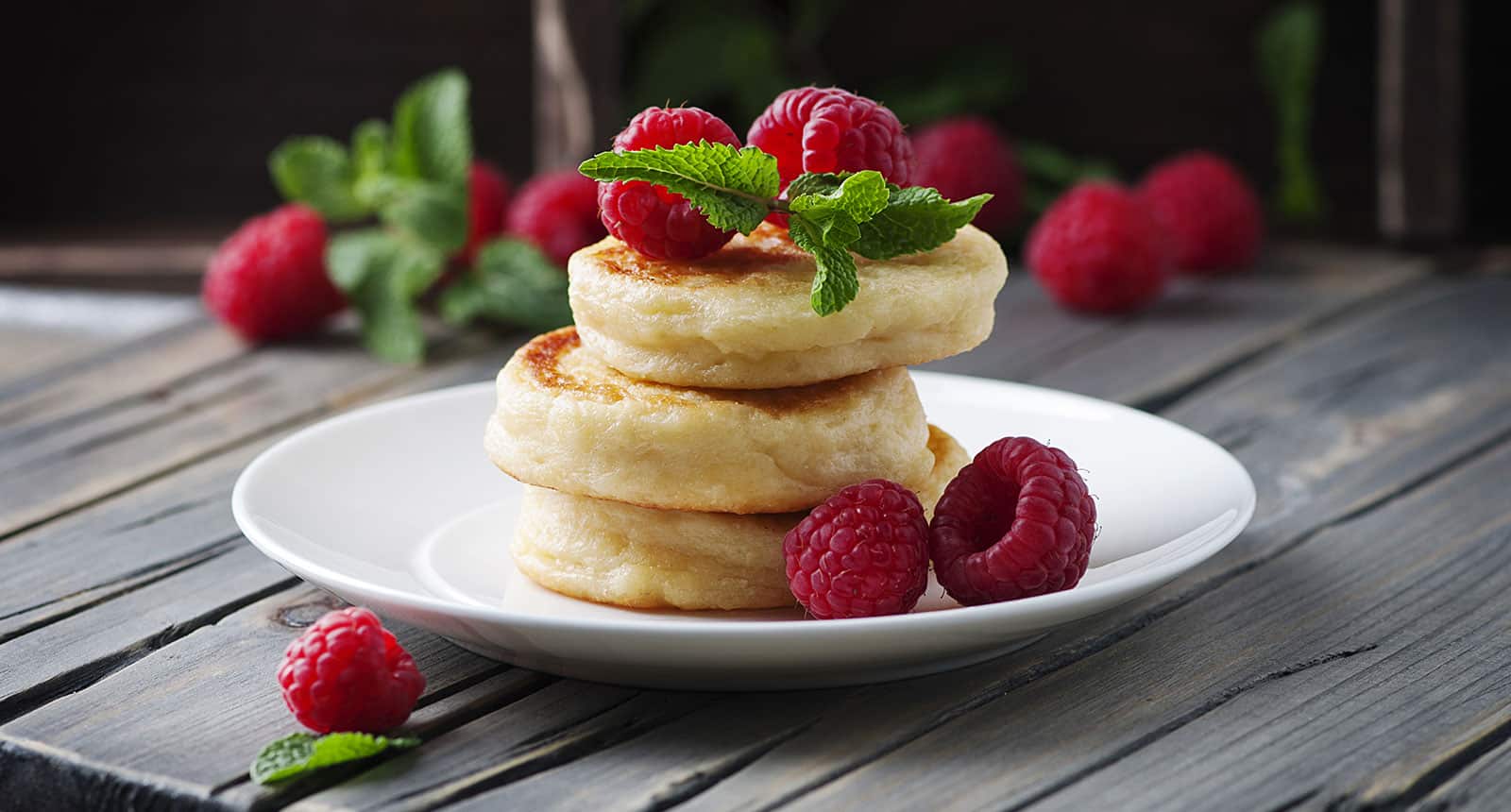 8. Greek Yogurt (Low-Fat Substitute)
Currently, Greek yogurt is loved and chosen to be used due to the rising trend of healthy eating. It would be an ideal alternative to cream cheese not only for the flavor but also for your health.
Greek yogurt has a high content of protein and nutrients but low in lactose, cholesterol, and fat content. Therefore, this food brings a lot of benefits to our muscles and heart health. Using Greek yogurt regularly, you may have the ability to control weight effectively, keep a healthy brain, stable blood pressure, and strong bones.
How To Substitute For Cream Cheese
Greek yogurt can be an excellent cream cheese substitute in almost any dish but with a creamier and thicker texture. To make Greek yogurt thicker, simply use a coffee filter or cheesecloth to remove the liquid.
Then let the yogurt drain overnight inside the refrigerator. Finally, store it in a container in the fridge and use it as needed. Two cups of drained Greek yogurt can substitute one cup of cream cheese.
After draining, the texture is dense but spreadable. Besides, it has a slightly sour taste that is hard to deny.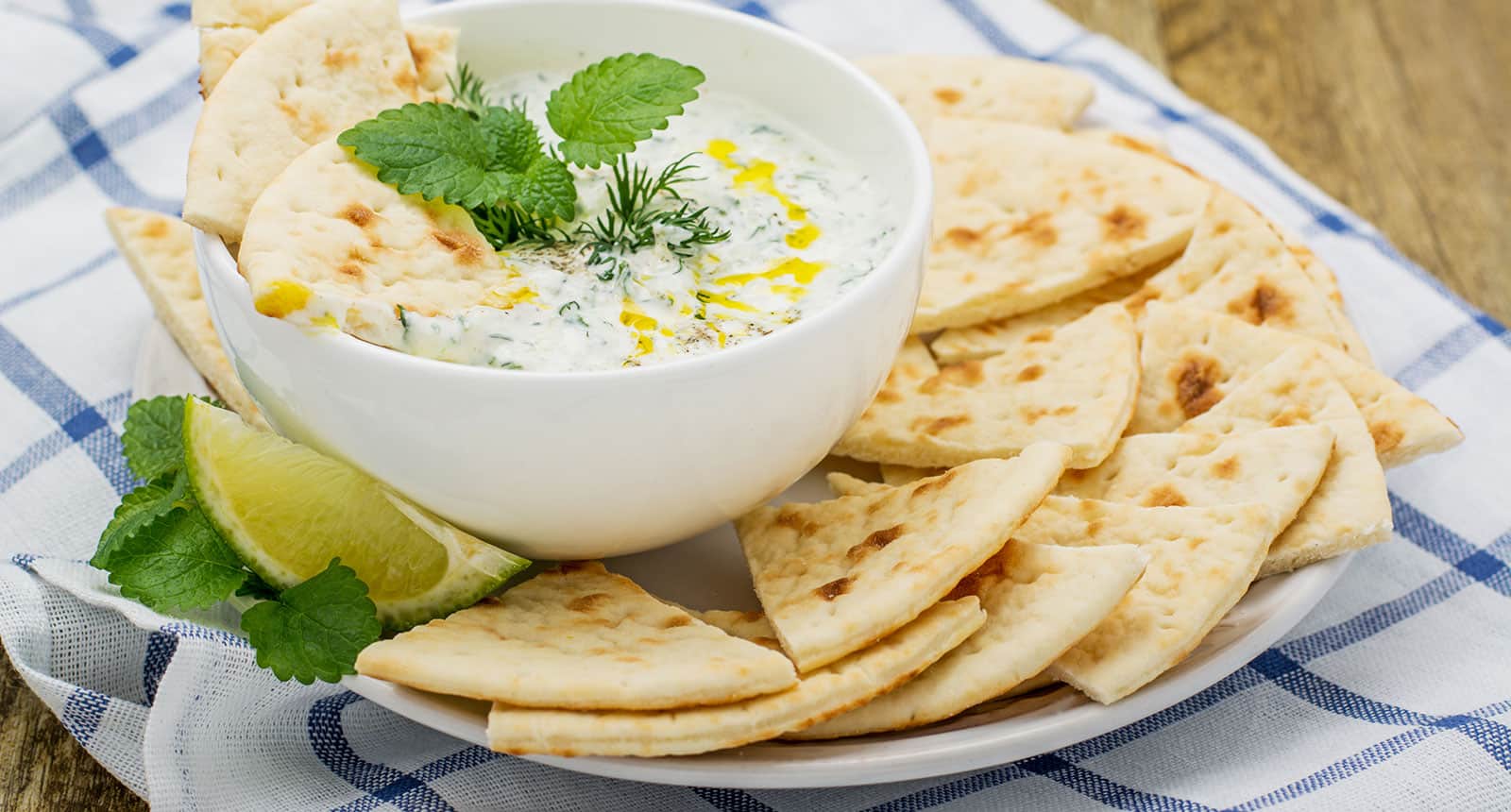 Mixing greek yogurt with fruits such as strawberries, kiwis, blueberries, or whatever fruit you like will give an exceptional taste. If you want a sweet taste, you should combine greek yogurt with jams or raisins.
Greek yogurt can also substitute cream cheese in savory recipes or even frostings and bakings.
Classic cheesecake is not recommended to contain Greek yogurt. These recipes require a high content of fat. Greek yogurt is still possible but not a perfect choice for cheesecake due to the low-fat content.
9. American Neufchatel Cheese (Low-Fat Substitute)
Neufchatel cheese is one of the most straightforward cream cheese substitutes due to its popularity. This low-fat content version of cream cheese is soft, spreadable, and tastes pretty nice.
Neufchatel cheese is widely sold in supermarkets, food stores, or in markets. However, it turns out not to be too difficult to make this cheese on your own.
Neufchatel has less fat than cream cheese; it can be considered a better choice for health. American Neufchatel resembles in flavor and texture regular cream cheese and is even much lower in fat. Indeed, cream cheese contains 33% milk fat content while American Neufchatel has 23% milk fat content.
How To Substitute For Cream Cheese
Neufchatel is one of the best standard substitutes. It wonderfully has the same taste and texture as regular cream cheese. This results in a perfect swap with cream cheese in any recipe, especially cheesecake.
You could try it in dips, bagel spreads, and soups as a healthy substitute for high-fat content cream cheese. It works.
Believe me, Neufchatel cheese would beautifully enhance the flavor of your tasty pasta. Watch out for this baked Neufchatel pasta recipe from Mama Boi's Kitchen!
10. Plain Kefir (Low-Fat Substitute)
Kefir is a Turkish yogurt-like drink made from fermented dairy milk. The bright, tart flavor of kefir is probably found in homemade smoothies. Kefir is an excellent replacement for cream cheese in terms of health benefits. However, you'd better thicken watery kefir to achieve optimal results.
Kefir is an excellent source of calcium, vitamins, nutrients, and probiotics. It is virtually much easier on the digestive system than other dairy products. Kefir is surprisingly very low-lactose dairy milk, resulting in a better choice for lactose intolerant when consumed alongside regular dairy.
How To Substitute For Cream Cheese
The key to substitute kefir with cream cheese is simply to drain it for a few days to have a creamier and thicker texture in the freezer. Two cups strained kefir creates one cup of cream cheese alternative.
For extra creamy, you may need to combine it with chia seeds. You should choose suitable types of chia seeds to make the final substitute more satisfying. The mixture of 1/4 cup of chia seeds and 1 cup of kefir in a bowl helps you substitute 1 cup of cream cheese. Leave the mixture until the seeds absorb all the liquid from the kefir. Finally, use the combination just like regular cream cheese.
This spreadable substance is great when being used in spread recipes. It is also recommended for dips, sauces, desserts, and frosting recipes.
Recipes that require kefir to be baked or heat will cause it to curdle, so let's notice it!
You want to make it at home. Why not? You will find out the recipe at 13:23 in this video.
11. Coconut Cream Cheese (Vegan and Dairy-Free Cream Cheese Substitute)
Vegans and those allergic to dairy may find it hopeless while giving up cheesy, creamy taste in their bagels or dips. Don't worry cause now you have your own cream cheese that suits your dietary restrictions.
Coconut cream cheese is non-dairy and vegan cream cheese. Coconut's high-fat content helps to make a creamy, cheese-like product.
The fat content in coconut cream cheese is higher than other vegan cheese in this group but lower than typical cream cheese. Besides, this cheese is lower in glycemic index, sugar, cholesterol, sugars, and sodium compared to dairy products. Therefore, it reduces many harmful effects on your body.
Coconut cream cheese is also a fantastic source of vitamins and minerals associated with various health values.
How To Substitute For Cream Cheese
Coconut cream cheese is virtually great to be used in any cream-cheese-required recipes unless you mind the extra coconut flavor.
This cream cheese substitute is amazingly ideal in sweet recipes, dips, and sauces. It is also excelling as a savory swap for cream cheese in pasta sauces.
You can virtually make this homemade vegan, low-carb cheese. The main ingredient of this recipe is coconut milk. You'd better choose nicely suitable coconut milk brands to depend on your needs for a better result. The guides below may help.
Homemade Recipe
Ingredients
2 13.5-ounce cans of coconut milk
Juice from 1 lemon
1/2 tsp salt
2 tbsp nutritional yeast
Instructions
Step 1: Refrigerate the prepared coconut milk cans
Step 2: Take the solids from the top of refrigerated coconut milk
Step 3: Blend the solids with lemon juice and a little salt
Step 4: Let it sit for 1-2 days or longer if needed
Step 5: Add a bit of nutritional yeast if you want your coconut cream cheese to give a slightly cheesy flavor
Through five simple steps, you can quickly get a vegan cream cheese. Let's substitute one cup of cream cheese with a cup of coconut milk cream cheese!
You may want to watch this video which shows a similar recipe, to learn more about this vegan substitute.
12. Cashew Cream Cheese (Vegan and Dairy-Free Cream Cheese Substitute)
Cashew-based cream cheese works well as a vegan and dairy-free replacement for classic cream cheese in many recipes. It would be an incredibly healthy substitute for typical cream cheese.
Cashew cream cheese is cholesterol-free. Cashew is an excellent source of healthy fats, protein, vitamins, and minerals, including vitamin K, B6, and thiamin. Consuming a high proportion of cashew is good for your heart health, weight control, and so on.
How To Substitute For Cream Cheese
It's creamy and slightly tangy and best used as a spread for your bagel and toast or dips for your favorite potato chips.
Not a smart option to substitute cream cheese in some sweet recipes, but cashew cream cheese is pretty good for savory ones due to the nutty flavor.
This vegan alternative boasts a tremendous cheesy flavor when added to nutritional yeast. This mixture would be a fantastic replacement for pasta recipes. Below is my recipe recommended for you.
Homemade recipe:
Ingredient:
2 cups of raw cashews
⅛ cup of lemon juice
¾ tsp. salt
Optional add-ins for extra flavors
Instructions
Step 1: Soak your raw cashews overnight or for at least 4 hours.
Soaking is associated with the smooth consistency of the completed cashew cream cheese.
Step 2: Put all these ingredients above to the food processor and let it whizz until a smooth, creamy consistency appears. You may need to stop and scrape the sides down.
Step 3: Put the mixture in airtight containers for safely storing the substitutes and keeping your freezer's space as neat as possible.
Step 4: Place new cream cheese in the fridge to firm up a bit.
Step 5: Season and use as needed.
This vegan lasts up to a week in the freezer.
13. Almond Cream Cheese (Vegan and Dairy-Free Cream Cheese Substitute)
Another vegan and dairy-free cream cheese substitute are found to be great for your diet. If you don't have cashews, you can use the same amount of almonds instead in the recipes above. The almond cream cheese will be thicker than the cashew ones and give a rich, creamy, and tangy flavor.
Almonds contain fiber, healthy fats, protein, magnesium, minerals, and vitamins, especially vitamin E. This excellent cream cheese substitute may offer a wide range of health values, including reducing cancer risk, heart disease, managing blood sugar levels, and so on.
How To Substitute For Cream Cheese
Almond cream cheese is best for spreads, dips, and sauces.
For an even more savory, add in your favorite herbs and spices or a garlic clove.
Like savory cooking, almond cream cheese can work in no-bake sweets and make a delicious fruit dip. A bit of honey added may boost the sweetness. You can refer to the cashew cream cheese recipe above and replace cashews with blanched almonds. It is entirely great.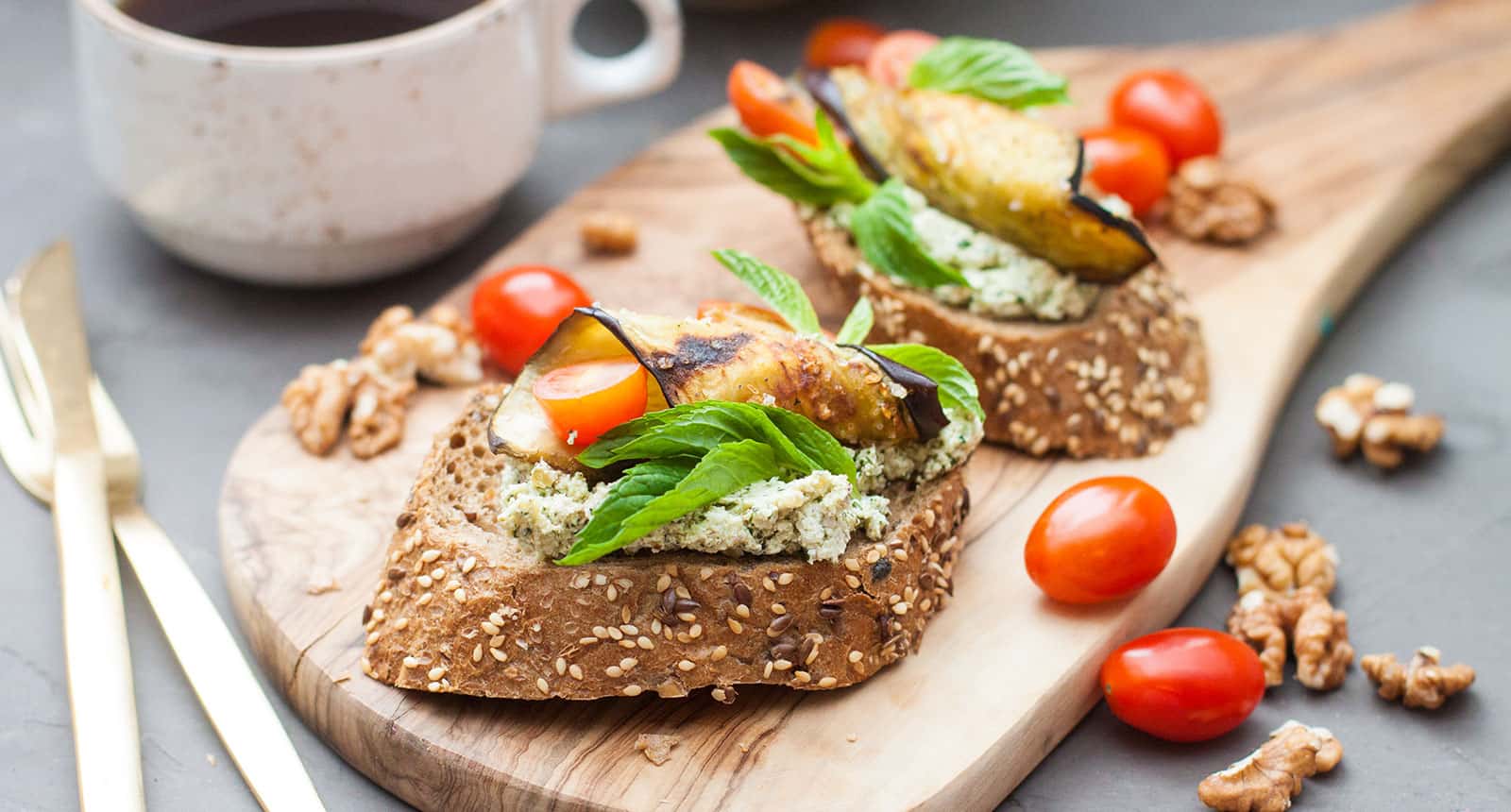 14. Tofu Cream Cheese (Vegan and Dairy-Free Cream Cheese Substitute)
Last but not least, omitting tofu cream cheese substitute is a big mistake. The low content of fat and calories in this alternative makes it a healthier option than other nuts or dairy-free cream cheese. This unique one strangely works well.
Soy foods like tofu may provide certain health benefits. Tofu cream cheese serves a wide range of helpful nutrients such as calcium, protein, healthy fat, and vitamins. Besides, tofu-based cream cheese is dairy-free, vegan-friendly, gluten-free, and cholesterol-free. These things make it one of the most beneficial options to replace typical cream cheese.
How To Substitute For Cream Cheese
Tofu cream cheese likely serves a dense texture. You should season it to your liking by adding chives, basil, paprika, or roasted red pepper.
You can use tofu cream cheese in both sweet and savory dishes. It works pretty well as a tasty dip or sauce for your pasta.
Homemade recipe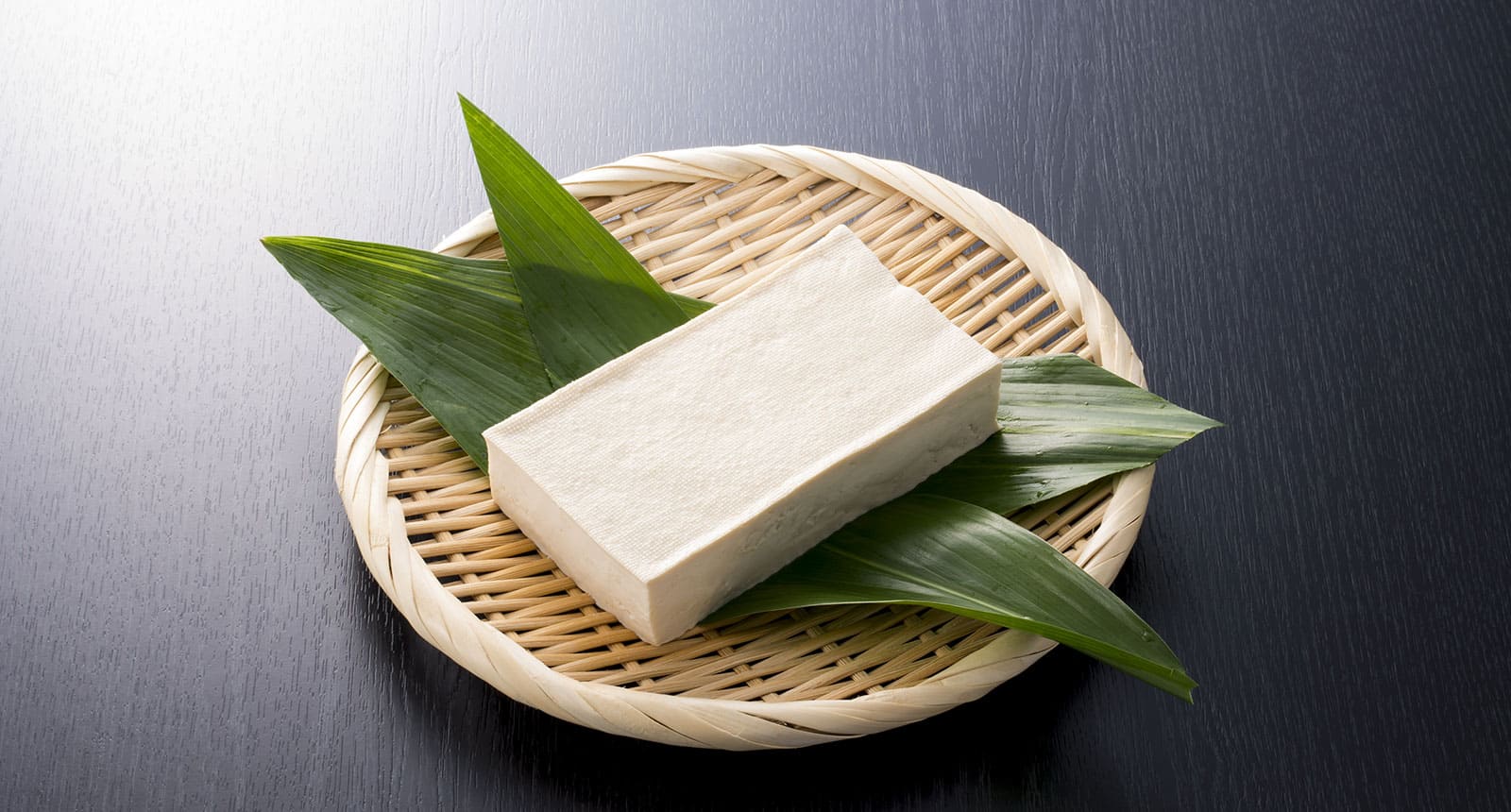 Ingredients:
1 cup of firm tofu
2 tbsp coconut oil
2 tbsp lemon juice
1 tbsp apple cider or vinegar
½ tsp sea salt
Instruction:
Step 1: Blend all ingredients in a food processor until very smooth.
Step 2: Taste and salt to get a better flavor
Step 3: Cover and keep in the fridge.
Step 4: Use as needed.
FAQs:
On your way to find an ideal cream cheese substitute, you may have some perplex. Now I am willing to answer some frequent questions that you may have in this part.
Additional Notes
Cream cheese is delicious with a smooth cheese flavor that no one wants to give up when having fallen in love with. However, some people still have to find ways to replace cream cheese due to dietary problems and personal reasons.
Whatever your reason, I have tried my best to provide a wide range of distinct options. The alternative will be based on the intended use and the nutritional needs of your diet. My top 14 choices to substitute for cream cheese will suit your various needs.
However, so many men, so many minds, then you'd better experience yourself to find out the ones that fulfill you the most.
Are you satisfied with the information provided above? Like and share to cheer me on. Don't hesitate to comment below to share with other readers about your experiences and me while finding the ideal cream cheese substitute.